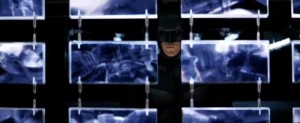 Où en est la campagne de marketing viral de The Dark Knight Rises ? Comme chaque jour, Les Toiles Héroïques vous propose de faire le point sur les dernières avancées… Contrairement à ce qu'espéraient certains internautes optimistes, aucune bande annonce n'a été révélée à l'issue du compte à rebours du site operationearlybird. Si vous n'avez rien compris à cette phrase, rendez-vous d'abord sur cette page qui rassemble les éléments de la veille. A la place d'une vidéo, et sans surprise (des petits malins avaient réussi à activer la page plusieurs heures à l'avance), le site accueille désormais une carte du monde, avec des points lumineux, situés principalement aux Etats-Unis et en Grande-Bretagne.
Ces points sont autant de cinémas IMAX qui diffuseront la semaine prochaine le prologue de six minutes du nouveau Batman. L'Opération Early Bird permet donc aux fans américains (et anglais), de s'inscrire et de réserver leur place. Conclusion : il n'y a rien pour nous (pour comprendre pourquoi le prologue ne sera pas diffusé en France, lisez cet article) ! Si comme moi vous voulez du concret, en voici. La bande annonce de The Dark Knight Rises durera exactement 2 minutes et trois secondes, et sera diffusée la semaine prochaine.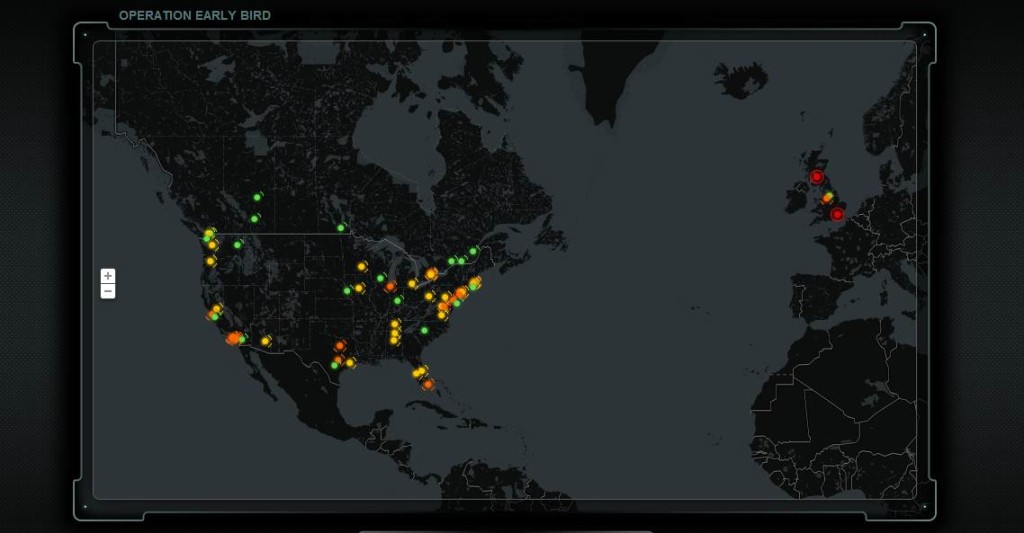 En attendant, tout cela est loin d'être terminé… Ainsi, le site thedarkknightrises égrène toujours une série de chiffres, qui ont apparemment servi pour débloquer les cinémas IMAX sur la carte. Plus encourageant… la page blanche de thefirerises ! Page introuvable, puis page blanche, il y a du mouvement sur ce site qui avait dévoilé la première image de Bane. Comme d'habitude donc, à suivre !