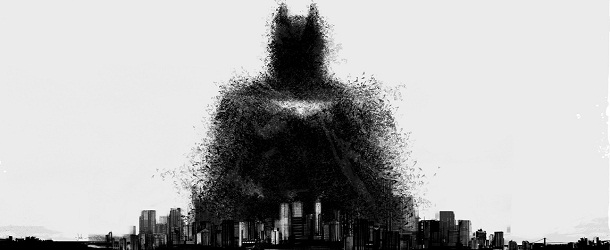 Oh, le beau poster que voilà… Eh bien, vous ne l'aurez pas ! C'est méchant mais voici encore une exclusivité The Dark Knight Rises qui ne sera disponible que dans les allées du Comic Con de San Diego. La société Mondo a prévu de mettre en vente 375 exemplaires du premier poster sur son stand (45$ tout de même). Le second, qui rassemble tous les vilains de la trilogie de Christopher Nolan, sera distribué par la Warner. Et pour ceux qui apprécie cette vision artistique de Gotham et de son protecteur, l'artiste qui a exécuté l'illustration se nomme Jock.
Plus accessible, le nouveau numéro d'Entertainment Weekly : le magazine américain propose à ses lecteurs une couverture The Dark Knight Rises… pour la troisième fois cette année ! Du côté des vidéos, deux nouveaux extraits : le premier s'intitule « The Bat » et le second permet d'apprécier les talents de danseur du couple Wayne/Kyle. Le nombre de clips va vite monter, puisque à chaque apparition sur un plateau télé, les membres du casting amènent avec eux de nouvelles images. Coup de cœur pour l'avant dernier cliché de cet article : Christopher Nolan est un grand enfant qui joue aux petites voitures sur le tournage du film !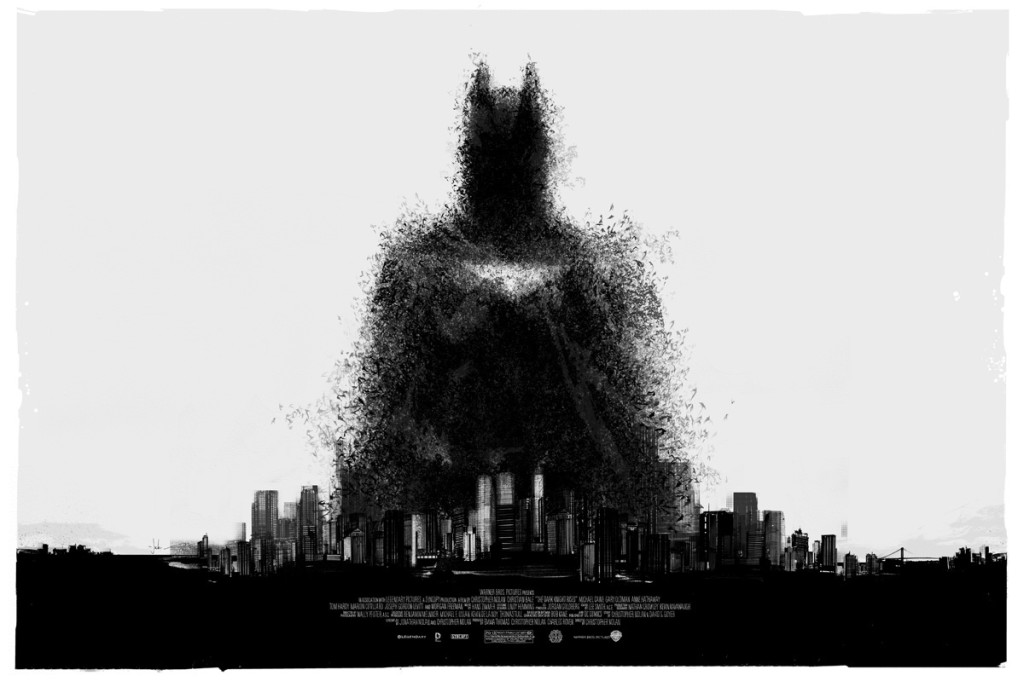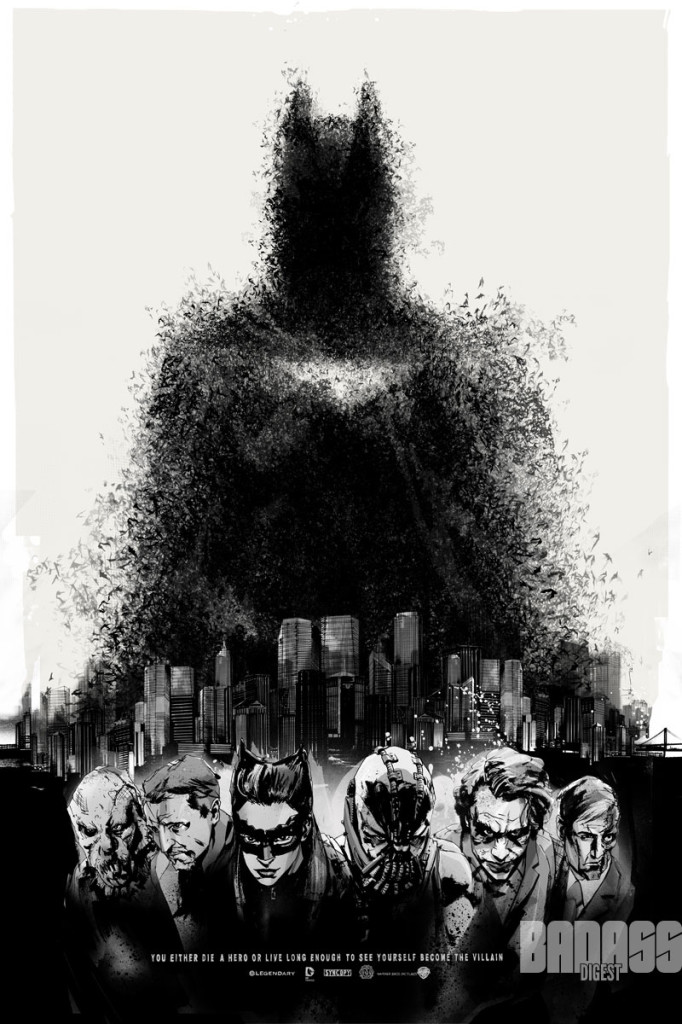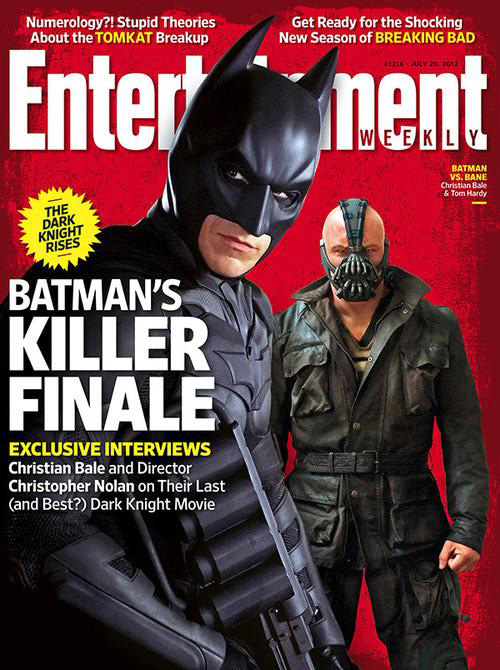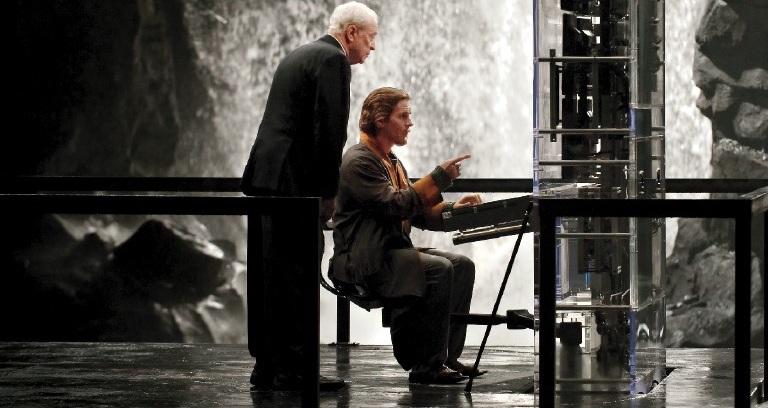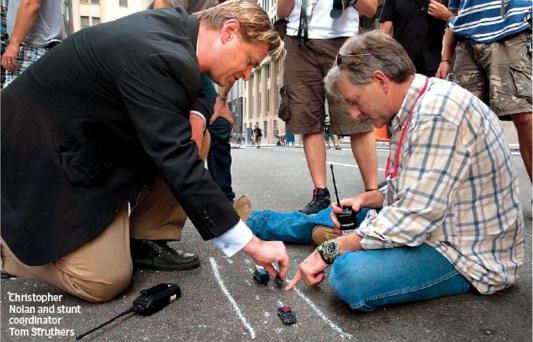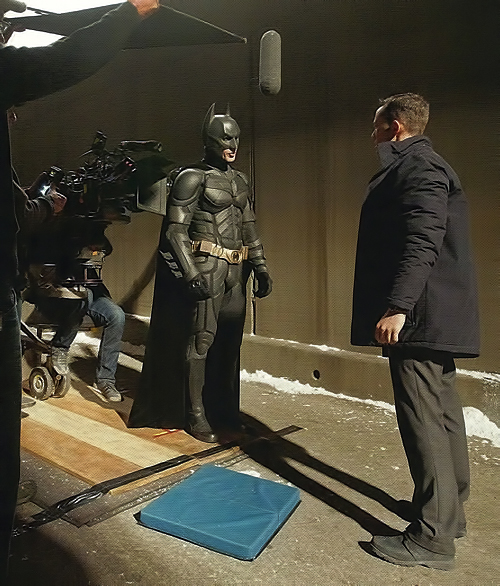 The Dark Knight Rises sort le 25 juillet 2012, avec Christian Bale (Bruce Wayne/Batman), Morgan Freeman(Lucius Fox), Anne Hathaway (Selina Kyle/Catwoman), Gary Oldman (Jim Gordon), Tom Hardy (Bane), Joseph Gordon-Levitt (John Blake), Marion Cotillard (Miranda Tate), Michael Caine (Alfred) et Josh Pence (Ra's al Ghul jeune).