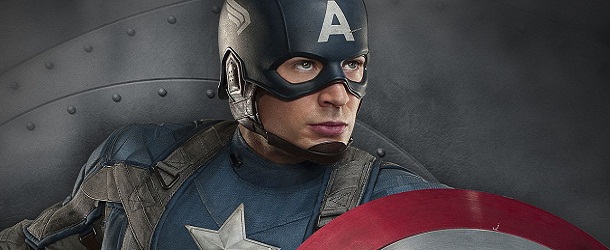 Se transformer en Super-Soldat, ce n'est pas une sinécure pour Chris Evans. L'acteur, présent au Festival international du film de Toronto, est revenu sur la préparation qui l'attend pour reprendre son rôle de super-héros dans Captain America 2 – The Winter Soldier. Sa « routine » comme il l'appelle, débutera en janvier prochain, deux mois avant le début du tournage. Un investissement de tous les instants, qu'il détaille dans une interview au site Tribute : « Des mois et des mois à soulever des choses lourdes… je n'ai pas hâte d'y être. Mais ça vaut le coup parce que je suis heureux avec ces films et j'adore le personnage, donc quand viendra janvier, ma vie sera différente. »
Il poursuit : « Un tel engagement, du début à la fin, ce n'est pas juste soulever de la fonte, le sommeil est important, votre régime est important. C'est un engagement total, mais comme je le dis, c'est bon d'avoir des problèmes. 'Pouah, c'est tellement difficile, je préfère de loin être dans les mines de charbon.' (rires) » Robert Downey Jr. et Mark Ruffalo peuvent s'estimer heureux, puisqu'ils n'ont besoin que de muscler leur cerveau pour se glisser dans la peau des génies Stark et Banner ! Saluons le travail de Chris Evans, qui s'est engagé pour six films, soit toute une partie de sa vie d'acteur.
Dans l'interview accordée à MTV, que vous pouvez découvrir ci-dessous, l'interprète de Steve Rogers révèle qu'ils envisageaient l'introduction du Soldat de l'Hiver – alias Bucky ressuscité -, dans la suite, dès le tournage du premier film. La faute sans doute à Kevin Feige, le patron de Marvel Studios, décrit ainsi par Evans : « C'est un fan. Il n'est pas juste un businessman, c'est un fan enragé de comics. » Des passionnés aux commandes, c'est la recette miracle ! Enfin, il confirme la participation d'Anthony Mackie dans le rôle du Faucon… Une réaction ?
Captain America 2 – The Winter Soldier sort le 4 avril 2014 aux États-Unis avec Chris Evans (Steve Rogers/Captain America), Sebastian Stan (Bucky Barnes/le Soldat de l'Hiver) et Anthony Mackie (Sam Wilson/Le Faucon).