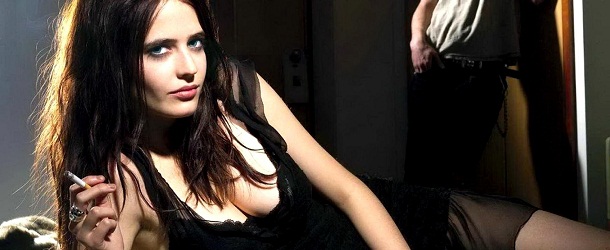 Qui pour jouer Ava Lord, la femme fatale du titre ? Eva Green (Casino Royale, Dark Shadows), tout simplement ! Il suffisait d'enlever une lettre et d'ajouter un « e » pour trouver la réponse. L'actrice française rejoint la distribution de Sin City : A Dame to Kill For, plusieurs mois après le début du tournage. Joli hasard (?), elle sera également à l'affiche de 300 : Rise of an Empire, l'autre adaptation d'un comic book de Frank Miller. Laissons la parole à Robert Rodriguez :
« Nous étions désireux de raconter cette histoire depuis très longtemps. Ava Lord est l'une des plus mortelles et fascinantes résidentes de Sin City. Dès le début, nous savions que son actrice aurait besoin d'incarner les caractéristiques multi-facettes de cette femme fatale, et nous avons trouvé cela en Eva Green. Nous sommes ravis qu'Eva se joigne à nous. »
Avec un long métrage par an, Eva Green se fait rare ces derniers temps. Ses fans seront donc eux aussi ravis ! Auriez-vous préféré Angelina Jolie, pressentie en 2006 et décrite à l'époque comme le premier choix de Rodriguez ? A vos claviers !
Sin City : A Dame to Kill For sort aux Etats-Unis le 4 octobre 2013, avec Bruce Willis (Hartigan), Jessica Alba (Nancy Callahan), Eva Green (Ava Lord), Josh Brolin (Dwight), Mickey Rourke (Marv), Rosario Dawson (Gail), Dennis Haysbert (Manute), Jamie Chung (Miho), Joseph Gordon-Levitt (Johnny) et Jaime King (Goldie/Wendy).