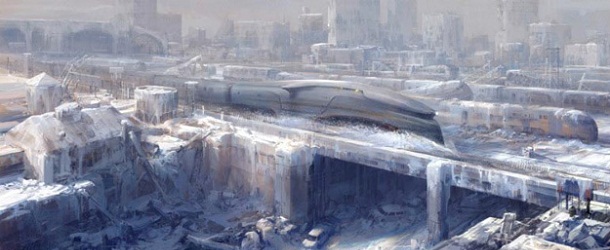 A votre avis, comment Chris Evans s'occupe-t-il entre deux adaptations Marvel ? Réponse : en tournant dans l'adaptation d'une… bande dessinée française bien sûr ! Le Transperceneige – que l'on doit à Jacques Lob et Jean-Marc Rochette – a été publié en 1983 et se retrouve aujourd'hui adapté par Bong Joon-ho, le réalisateur de The Host et de Mother. L'histoire tient en une ligne : en 2031, les passagers d'un train sont les seuls survivants sur Terre. Le héros, Proloff, habite à l'arrière, dans la partie la plus pauvre du convoi. Il décide un jour de remonter, wagon par wagon…
BD française, réalisateur sud-coréen et… un joli casting international. Aux côtés de Chris Evans, nous retrouverons notamment Jamie Bell (Les Aventures de Tintin), Tilda Swinton (We need to talk about Kevin), John Hurt (V for Vendetta) et Ed Harris (A History of Violence). Voici la première image officielle du film accompagnée de quelques concept art. Malheureusement, toujours pas de date de sortie française (ni américaine) pour ce beau projet. Snowpiercer est toutefois attendu sur les écrans courant 2013.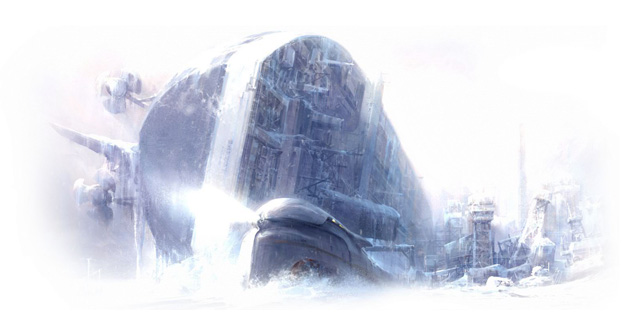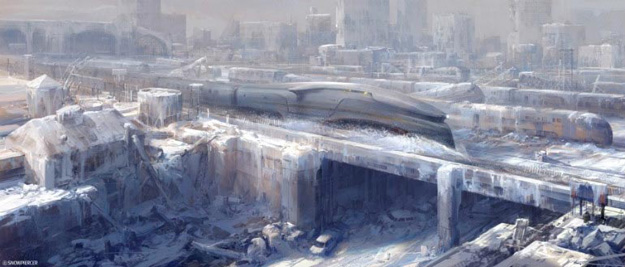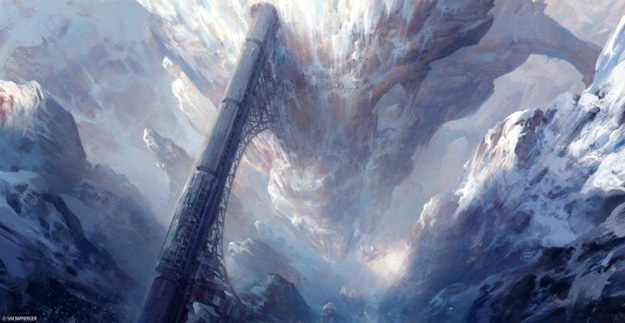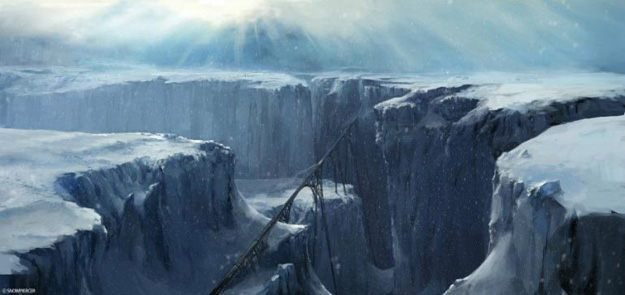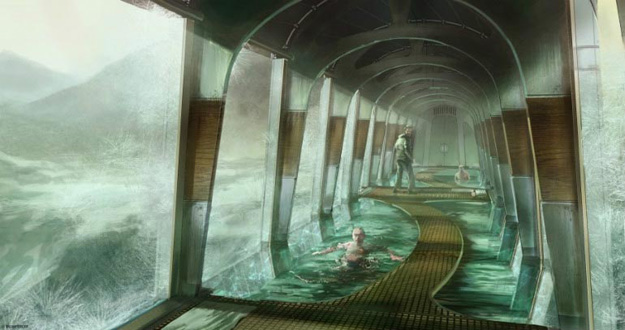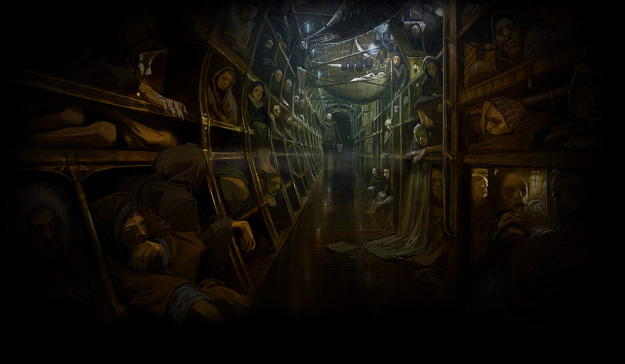 Présentation de la bande dessinée par l'éditeur Casterman : Le Transperceneige. Un univers blanc, glacé, mortel. Ce qui reste d'humanité enfermé dans un train qui roule éternellement. Le destin de Proloff venu de la queue du convoi et, qui en remontant vers la loco découvre les arcanes du pouvoir. Son amour pour Adeline. Le lent ralentissement du train… L'absurdité de la destinée humaine livrée à la vanité du pouvoir. Autant d'images qui ont marqué la science-fiction et la bande dessinée. L'histoire conçue par Jacques Lob reste un modèle du genre, un récit où se mêlent drame, conflits politiques, amour, désespoir et poésie.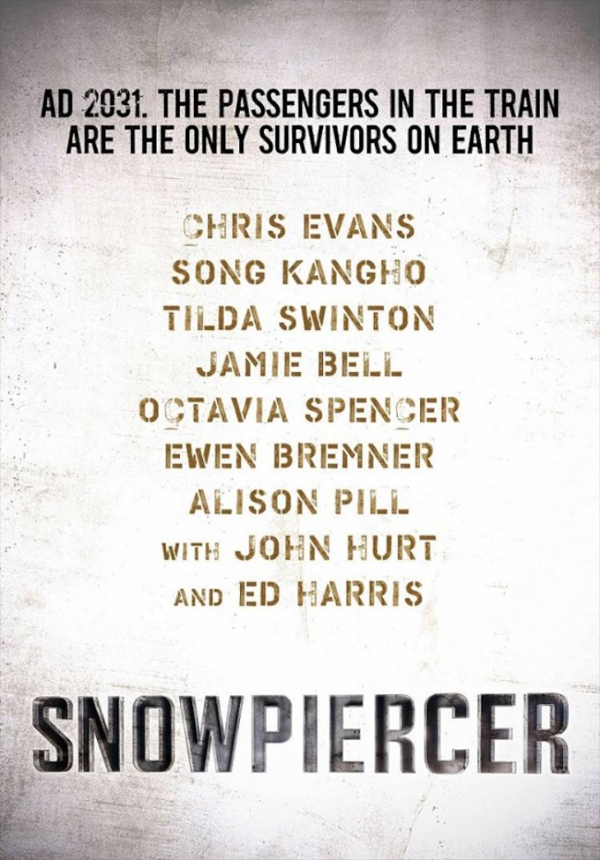 Snowpiercer (Le Transperceneige) de Bong Joon-ho sort en 2013, avec Chris Evans, Song Kangho, Jamie Bell, Alison Pill, Tilda Swinton, John Hurt, Ed Harris, Octavia Spencer, Luke Pasqualino et Ewen Bremner.