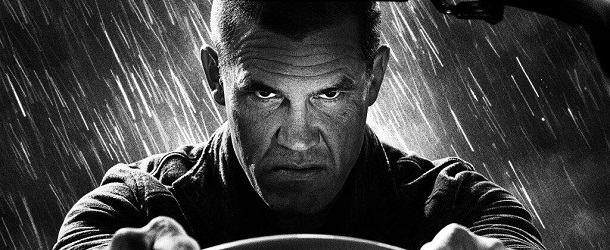 Au fait, le tournage de Sin City : A Dame to Kill For (J'ai tué pour elle), ça ressemble à quoi ? Le réalisateur Robert Rodriguez nous répond sur Twitter en postant la première image officielle du film, qui est attendu pour le mois d'octobre aux Etats-Unis. Nous y voyons Josh Brolin – le remplaçant de Clive Owen dans le rôle de Dwight -, installé dans une voiture imaginaire…
Une fois tout ce vert effacé numériquement, qu'est-ce que ça donne ? C'est la deuxième image officielle, avec Dwight sous la pluie et pas content (Brolin fait très bien le type pas content, vous ne trouvez pas ?). Le montage n'est pas définitif, il est juste là pour nous donner une idée du rendu final. Rodriguez précise que l'averse sera sans doute supprimée. Visuellement, le style n'a pas bougé en huit ans… Pas mal, non ?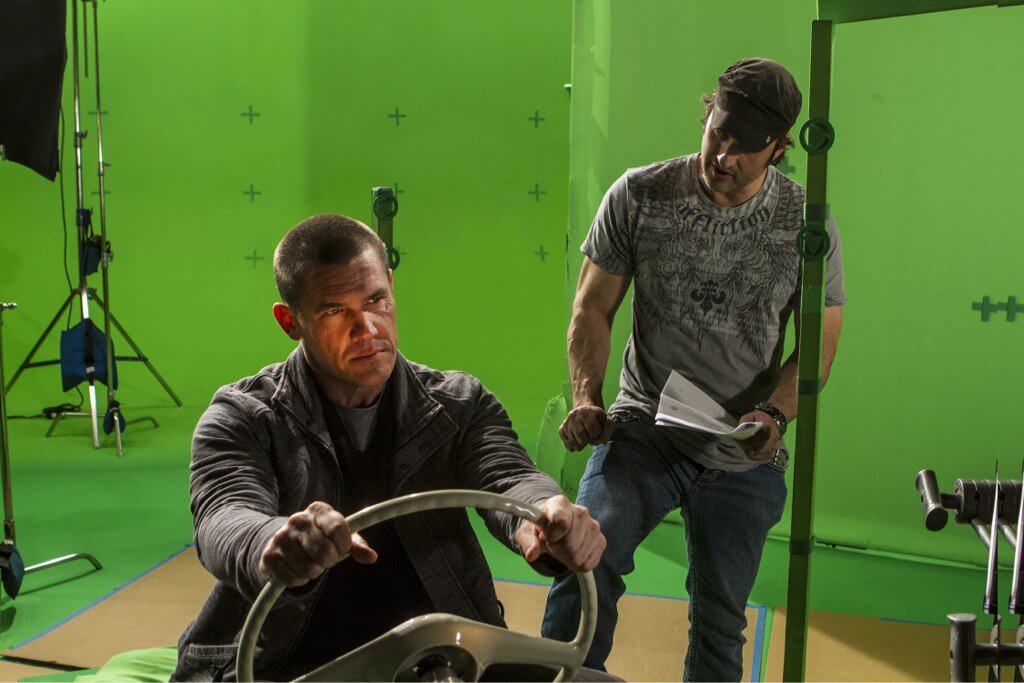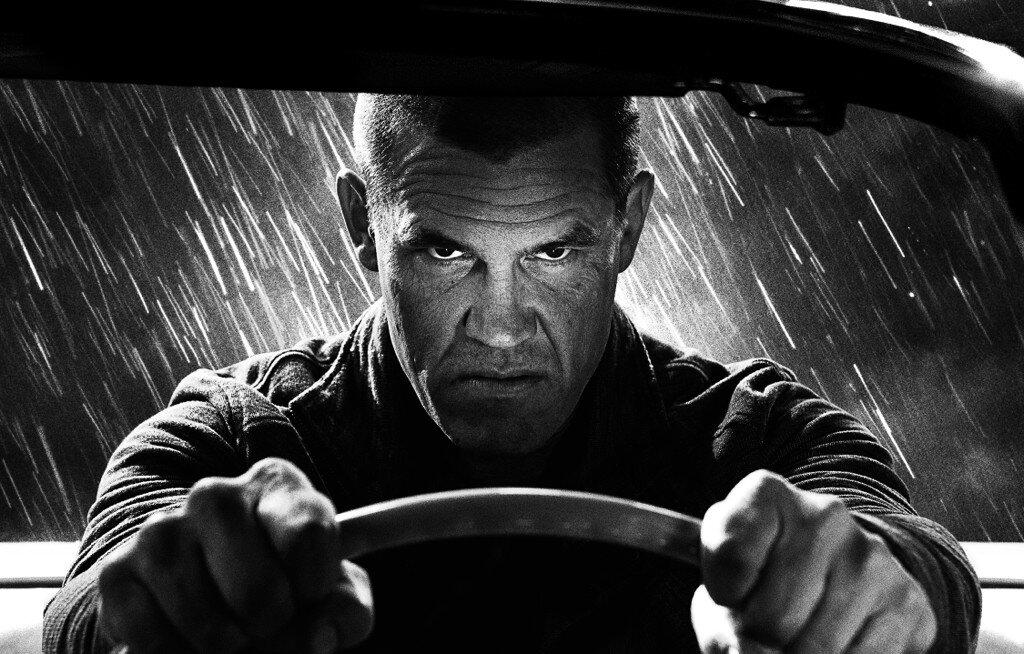 Sin City : A Dame to Kill For sort aux Etats-Unis le 4 octobre 2013, avec Bruce Willis (Hartigan), Jessica Alba (Nancy Callahan), Eva Green (Ava Lord), Josh Brolin (Dwight), Mickey Rourke (Marv), Rosario Dawson (Gail), Dennis Haysbert (Manute), Jamie Chung (Miho), Joseph Gordon-Levitt (Johnny) et Jaime King (Goldie/Wendy).