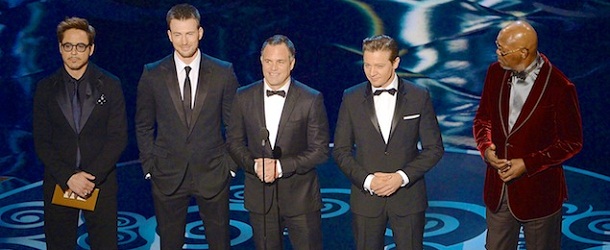 Résumons la nuit des Oscars… Mystique a gagné une statuette (préparons-nous à une surexposition de Jennifer Lawrence dans X-Men : Days of Future Past !). Catwoman repart également avec un trophée (elle ne l'a pas volé). Wolverine a chanté. Le Joker de Tim Burton a remis un Oscar à Daredevil. Et les Avengers se sont rassemblés pour remettre un prix. Nommés dans la catégorie des Meilleurs effets visuels, ils sont cependant repartis bredouille (la faute à L'Odyssée de Pi).
Et après ? Après, c'était l'heure du traditionnel show post-cérémonie de Jimmy Kimmel ! Succédant à Movie : The Movie en 2012, l'animateur a présenté une nouvelle parodie : Movie : The Movie 2V. Au programme, des stars, de l'humour, des super-héros et encore des stars. Saluons la participation de Jessica Chastain en Maria Hill. Rien de plus normal pour l'actrice, qui a dû renoncer au dernier moment au personnage de Maya Hansen dans Iron Man 3. Ce n'est que partie remise, et cette parodie confirme son intérêt pour la chose marvelienne…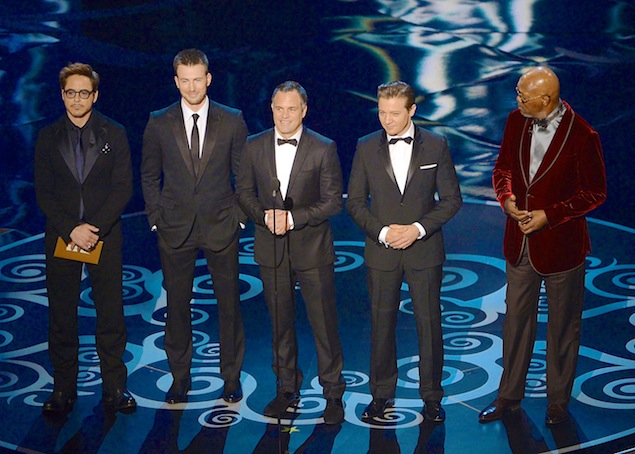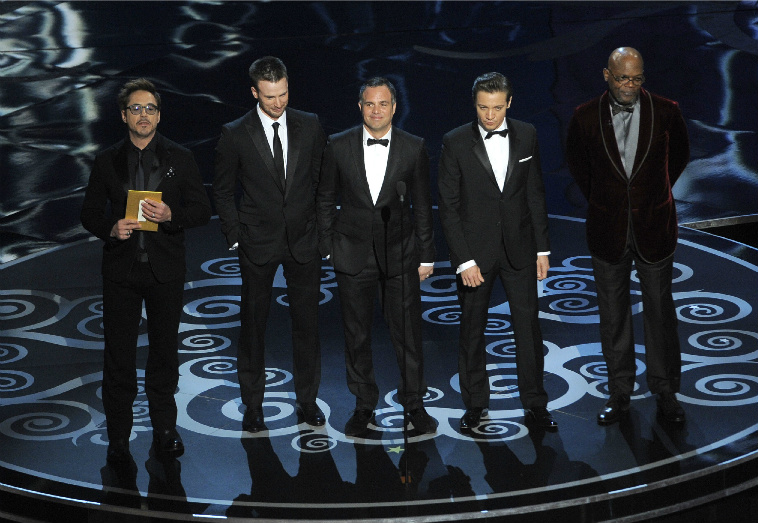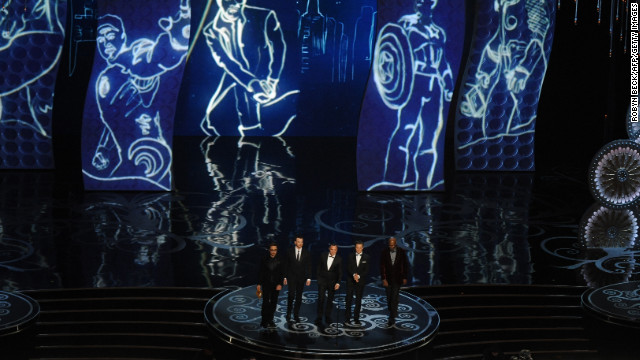 Au casting : Rachel Weisz, Armie Hammer, Topher Grace, Jessica Chastain, Jude Law, Gerard Butler, Bryan Cranston, John Krasinski, Oprah Winfrey, Bradley Cooper, Kerry Washington, Guillermo Rodriguez, Jason Schwartzman, Chris Rock, Salma Hayek, Bruno Mars, Amanda Seyfried, Channing Tatum, Samuel L. Jackson, Wolf Blitzer, et Matt Damon.