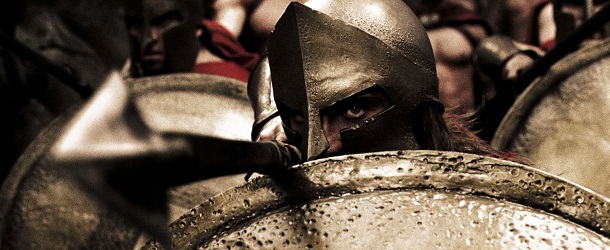 Qu'on se le dise, c'est la journée des grandes manœuvres sur le front du calendrier 2013-2014… Selon le site russe Stark Industries, 300 : Rise of an Empire ne sortira pas le 2 août 2013 aux Etats-Unis. La nouvelle date n'a pas encore été communiquée. Pas un seul poster, pas une seule image officielle, pas un seul teaser… La promotion de la préquelle-suite de 300 est à des années-lumière de celle de RED 2, un film qui sort pourtant le même jour !
Outre un tournage tardif, un autre élément peut expliquer ce retard… Le week-end dernier, la société Rhythm and Hues a remporté un Oscar pour les effets visuels de L'Odyssée de Pi. Or, cette boîte respectée vient de faire faillite – gagner un Oscar et se retrouver au chômage, c'est possible -, un coup du sort qui menace la livraison des effets spéciaux de plusieurs films… dont 300 : Rise of an Empire !
Verrons-nous les Athéniens batailler en 2013 ? La question se pose. Depuis que la troisième partie du Hobbit a été repoussée, la Warner se retrouve sans blockbuster en juillet 2014. Le film de Noam Murro est-il assez épique pour succéder mi-juillet à la trilogie The Dark Knight, à Man of Steel, à Inception ? Ou 300 : Rise of an Empire sortira-t-il dans l'anonymat en plein hiver ou au printemps ? A suivre…
300 – Rise of an Empire de Noam Murro sort aux Etats-Unis en 2013/2014, avec Sullivan Stapleton (Général Thémistocle), Eva Green (Artémisia), Lena Headey (Reine Gorgo), Rodrigo Santoro (Xerxès), Yigal Naor (Darius), Callan Mulvey (Scyllias), Jack O'Connell (Calisto), Callan Mulvey (Scyllias) et Andrew Tiernan (Éphialtès).