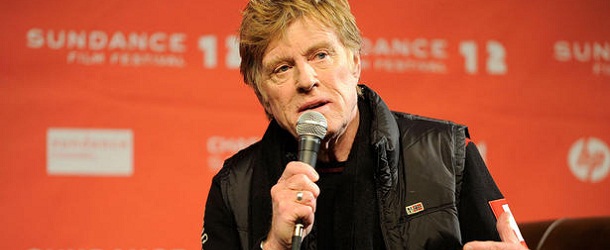 Il n'y a pas d'âge pour faire son entrée dans le monde des comics ! C'est la nouvelle de cette fin de semaine : Robert Redford pourrait figurer au casting de Captain America : The Winter Soldier. L'acteur est actuellement en négociation avec Marvel Studios ! Après s'être offert Tommy Lee Jones dans Captain America : The First Avenger, la Maison des Idées poursuit sa politique de seconds rôles légendaires (Anthony Hopkins, Ben Kingsley) gravitant autour de jeunes premiers (Chris Hemsworth, Chris Evans, Chris Pratt).
Grâce à The Hollywood Reporter, nous connaissons déjà la place attribuée au héros des Trois jours du Condor. D'après le site, Redford incarnera un haut-gradé du S.H.I.E.L.D. (plus haut que Nick Fury ? plus ancien ?). Leur source compare le rôle à celui tenu par Ralph Fiennes dans Skyfall, film dans lequel Fiennes jouait le successeur de M. Redford va-t-il se glisser dans la peau d'un personnage inédit ? Jouer une version plus âgée d'un personnage déjà connu (Dum Dum Dugan) ? A vos claviers !
Captain America 2 – The Winter Soldier sort en France le 16 avril 2014 avec Chris Evans (Steve Rogers/Captain America), Sebastian Stan (Bucky Barnes/le Soldat de l'Hiver), Emily VanCamp (Sharon Carter ?), Scarlett Johansson (Natasha Romanoff/Black Widow), Anthony Mackie (Sam Wilson/Le Faucon), Frank Grillo (Brock Rumlow/Crossbones), Samuel L. Jackson (Nick Fury) et Cobie Smulders (Maria Hill).