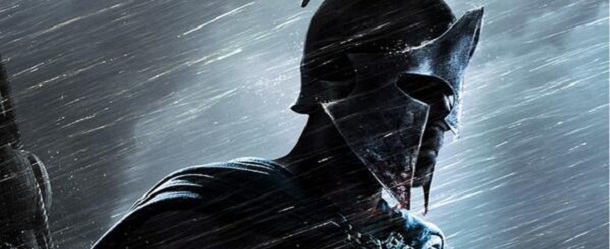 Présent au CinemaCon (la grande convention des exploitants américains), Zack Snyder n'est pas venu les mains vides. Outre le sublime trailer de Man of Steel, Snyder a présenté le premier poster de 300 – Rise of an Empire, qu'il se contente de produire. Un court montage de la préquelle-suite a d'ailleurs été présenté au public : un aperçu des batailles navales homériques du long métrage, avec notamment un cavalier qui saute d'un navire à l'autre afin de poursuivre le combat !
Dans ce nouveau chapitre de la saga 300, adaptée du roman graphique de Frank Miller, « Xerxes », le général grec Thémistocle (Sullivan Stapleton) tente de mobiliser toutes les forces de la Grèce pour livrer une bataille contre les redoutables Perses, emmenés par Xerxès (Rodrigo Santoro), homme devenu dieu, et Artémise (Eva Green), à la tête de la marine perse…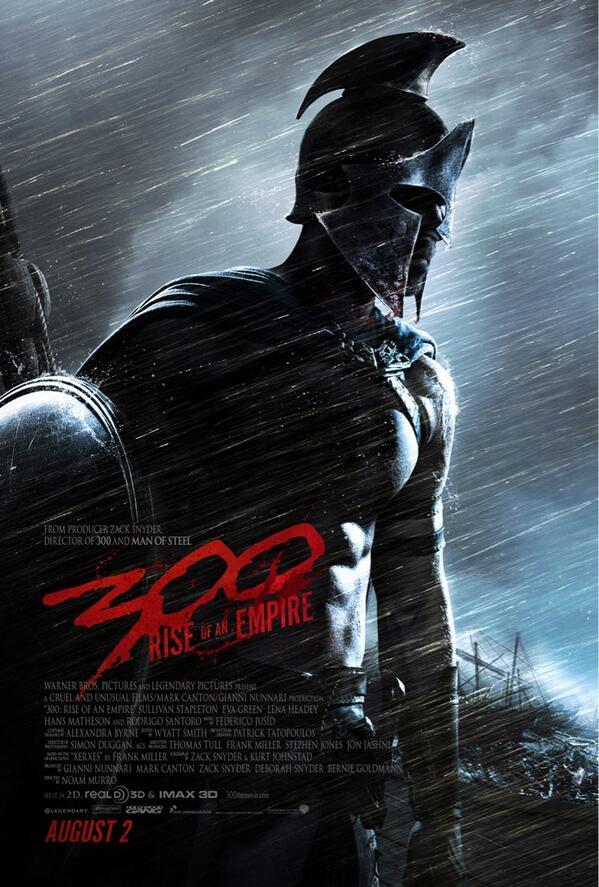 300 – Rise of an Empire de Noam Murro sort le 7 août 2013, avec Sullivan Stapleton (Général Thémistocle), Eva Green (Artémisia), Lena Headey (Reine Gorgo), Rodrigo Santoro (Xerxès), Yigal Naor (Darius), Callan Mulvey (Scyllias), Jack O'Connell (Calisto), Callan Mulvey (Scyllias) et Andrew Tiernan (Éphialtès).