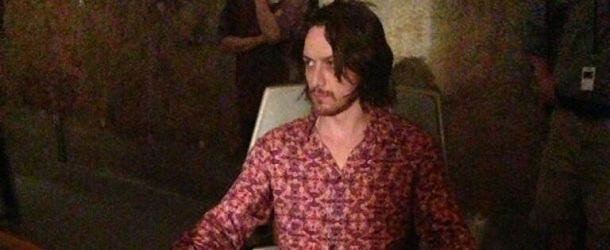 Il l'a fait ! Bryan Singer a enfin posté la photo d'un acteur présent dans X-Men : Le Commencement. Voici donc James McAvoy, sur le tournage d'X-Men : Days of Future Past. Charles Xavier – alias le Professeur X – a toujours son iconique fauteuil roulant et possède encore une… chevelure fournie. Mais ce qui retient l'attention, c'est bien sûr son nouveau look vestimentaire.
Avec cette chemise improbable, les X-Men quittent les années 60 pour les années 70. L'action du film se déroule précisément en 1973. Une information déjà connue mais confirmée via le court message accompagnant la photo : « Serpico ». Une référence au classique de Sidney Lumet, sorti en 1973, avec Al Pacino dans le rôle titre. Prochaine photo : Michael Fassbender ?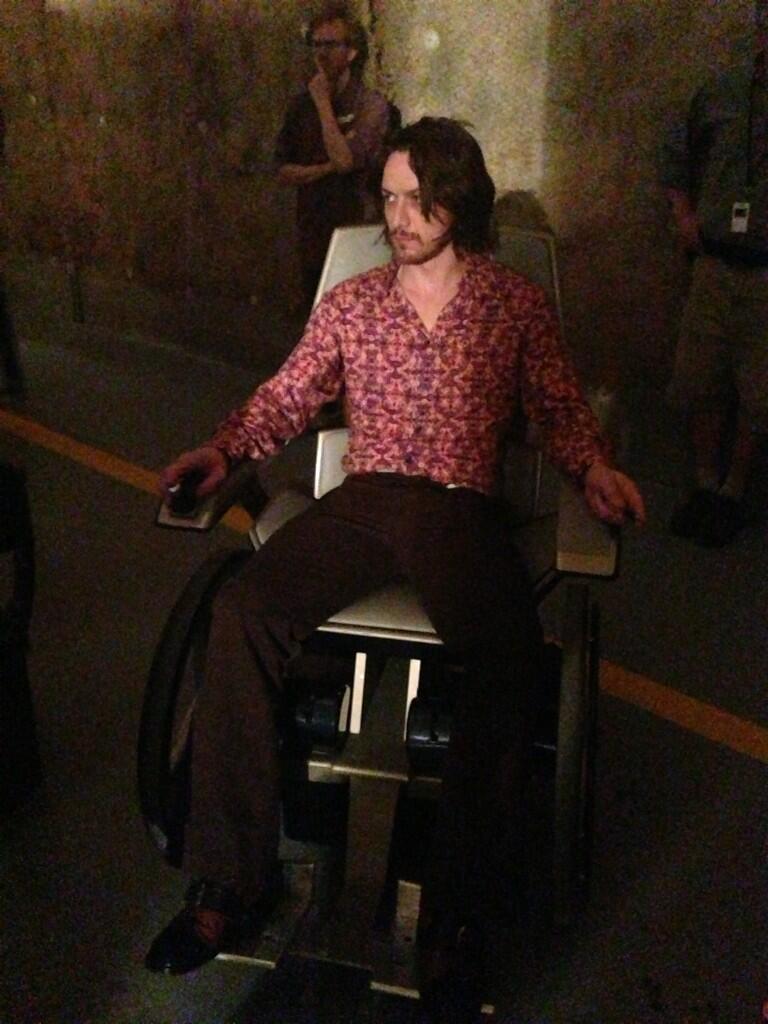 X-Men – Days of Future Past sort en France le 16 juillet 2014, avec James McAvoy (Charles Xavier/Professeur X), Michael Fassbender (Erik Lehnsherr/Magnéto), Hugh Jackman (Logan/Wolverine), Jennifer Lawrence (Raven Darkhölme/Mystique), Ellen Page (Kitty Pryde), Nicholas Hoult (Henry McCoy/le Fauve), Patrick Stewart (Professeur X « vieux »), Ian McKellen (Magnéto « vieux ») et Omar Sy (Bishop).