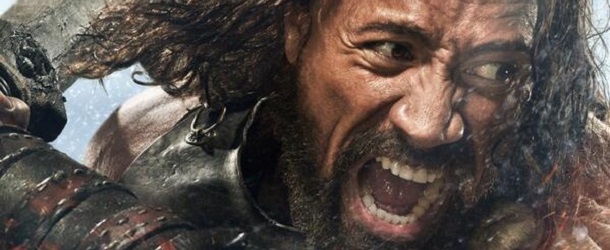 Il y a comme un problème… Dwayne Johnson possède une chevelure fournie dans Hercule. Or, c'est bien connu, The Rock ne devrait pas avoir un poil sur le caillou ! Bref. Le Messie des Franchises (G.I. Joe, Fast and Furious, Voyage au centre de la Terre) a posté sur son compte Twitter un premier poster de l'adaptation d'Hercules : The Thracian Wars. Avec tous ces blockbusters 'mythologicomics', l'apprentissage du Grec ancien devrait bondir l'année prochaine… Pour rappel, la bande annonce débarque demain !
Tout le monde connait la légende d'Hercule et de ses Douze Travaux. Notre histoire commence après les Travaux, après la légende… Hanté par son passé, Hercule est devenu mercenaire. Aux côtés de cinq fidèles compagnons, il parcourt la Grèce antique en vendant ses services contre de l'or et en utilisant sa réputation légendaire pour intimider ses ennemis. Mais lorsque le souverain bienveillant du royaume de Thrace et sa fille demandent l'aide d'Hercule pour vaincre un terrifiant et sauvage seigneur de guerre, Hercule comprend que pour faire triompher le bien et faire prévaloir la justice… il doit redevenir le héros qu'il était autrefois… il doit assumer son propre mythe… il doit être Hercule.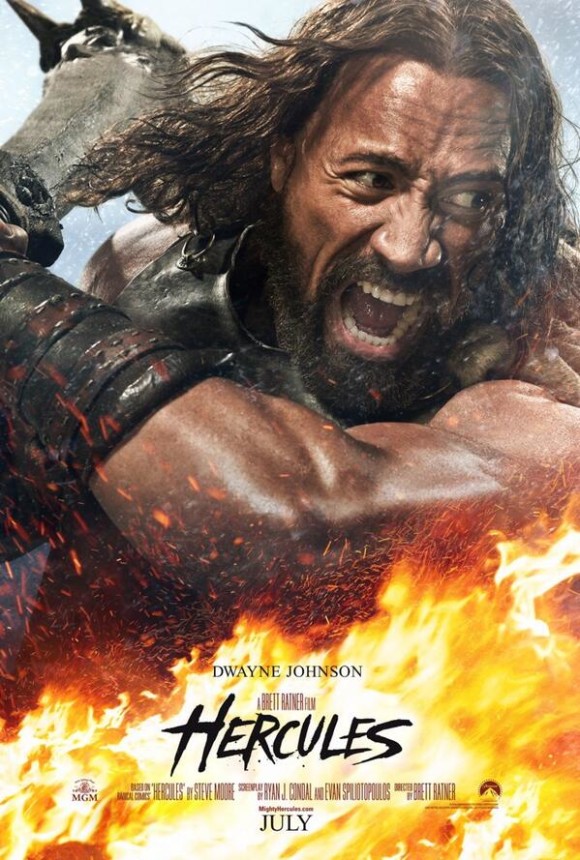 Hercule est réalisé par Brett Ratner et sort en France le 6 août 2014, avec Dwayne Johnson (Hercule), Rufus Sewell (Autolycos), John Hurt (Cotys), Ian McShane (Amphiaraos), Irina Shayk (Mégara), Peter Mullan (Sitacles), Rebecca Ferguson (Ergenia), Ingrid Bolsø Berdal (Atalante), Aksel Hennie (Tydée), Reece Ritchie (Iolaos), Tobias Santelmann (Rhésos) et Joseph Fiennes.