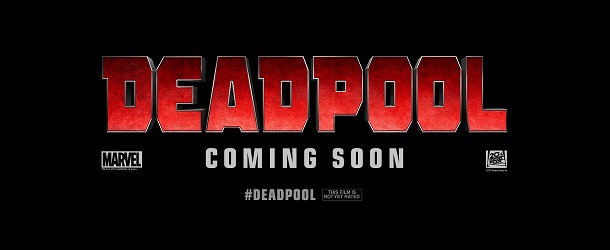 « Cela a été un privilège de faire #Deadpool. Et nous sommes arrivés à faire ce film grâce à vous. Je vais manger un sandwich maintenant. #terminé » Ainsi s'achève le tournage de Deadpool, le premier long métrage de Tim Miller. Moyenne production oblige, la mise en boîte de ce spin-off a été rapide, à peine trois mois (23 mars – 29 mai). On attend maintenant avec impatience la bande annonce ! Croisons les doigts pour une mise en ligne début juillet, pendant la Comic-Con…
Basé sur l'anti-héros le plus original des comics Marvel, Deadpool raconte les origines de Wade Wilson, un ancien des forces spéciales devenu mercenaire, qui adopte l'identité de Deadpool après avoir été soumis à une expérience dangereuse qui le laisse avec un pouvoir de guérison accélérée. Armé de cette nouvelle capacité et d'un sombre et tordu sens de l'humour, Deadpool traque l'homme qui a quasiment détruit sa vie.
#Deadpool has been a privilege to make. And we got to make this film because of you. Gonna eat a samich now. #wrapped pic.twitter.com/AMW68HD2BI

— Ryan Reynolds (@VancityReynolds) 29 Mai 2015
———————————————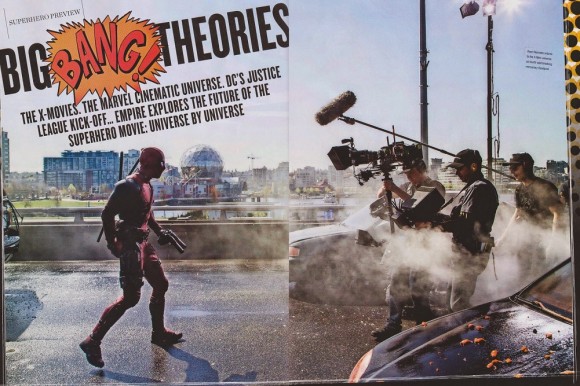 Deadpool est réalisé par Tim Miller et sort en France le 17 février 2016, avec Ryan Reynolds (Wade Wilson/Deadpool), Morena Baccarin (Vanessa), T.J. Miller (Weasel), Gina Carano (Angel Dust), Brianna Hildebrand (Ellie Phimister/Negasonic Teenage Warhead) et Ed Skrein (Ajax).