Pour bien montrer sa différence, Frank Castle fait bande à part… Quatre jours après la mise en ligne des posters-personnages de Daredevil, Karen Page et Foggy Nelson, voici celui de The Punisher ! Oups, Daredevil a perdu son casque. Selon toute logique, Elektra aura droit à son poster-personnage mercredi. Et jeudi, Netflix et Marvel Television proposeront la seconde partie de la bande annonce de la saison 2 de Daredevil ! Énigme du jour : comment The Punisher s'est-il retrouvé aux toilettes avec un fusil mitrailleur ?
Alors que Matt pensait avoir rétabli l'ordre dans la ville, de nouvelles forces destructrices apparaissent à Hell's Kitchen. L'homme sans peur affronte désormais un nouvel adversaire, Frank Castle, et retrouve son amour de jeunesse, Elektra Natchios. Les difficultés s'accumulent quand Frank Castle, assoiffé de vengeance, renaît sous les traits du Punisher, un homme qui veut rendre la justice lui-même sur le terrain de Matt. De son côté, Matt cherche l'équilibre entre son devoir en tant qu'avocat de sa communauté et sa vie de diable de Hell's Kitchen pleine de dangers. Il va faire face à un véritable tournant dans son existence qui le forcera à comprendre ce que signifie être un héros.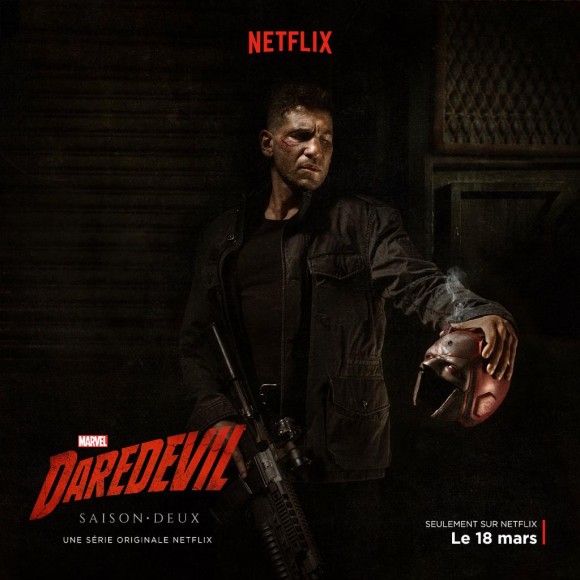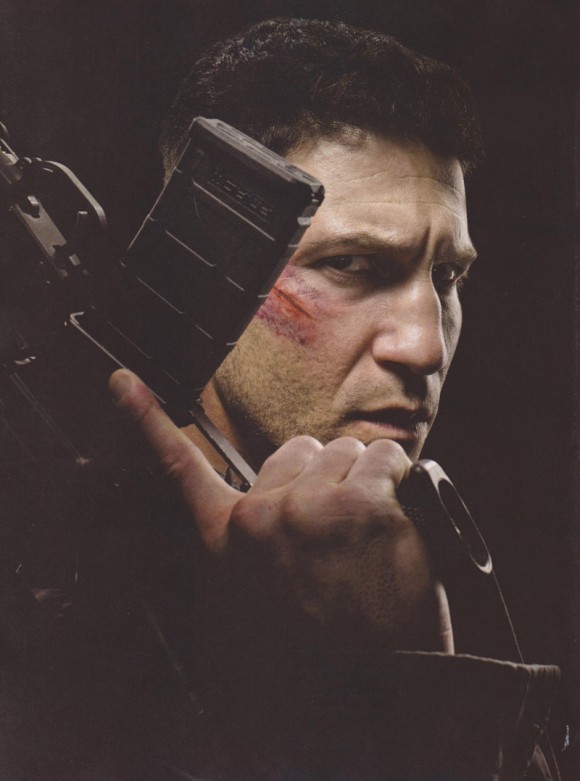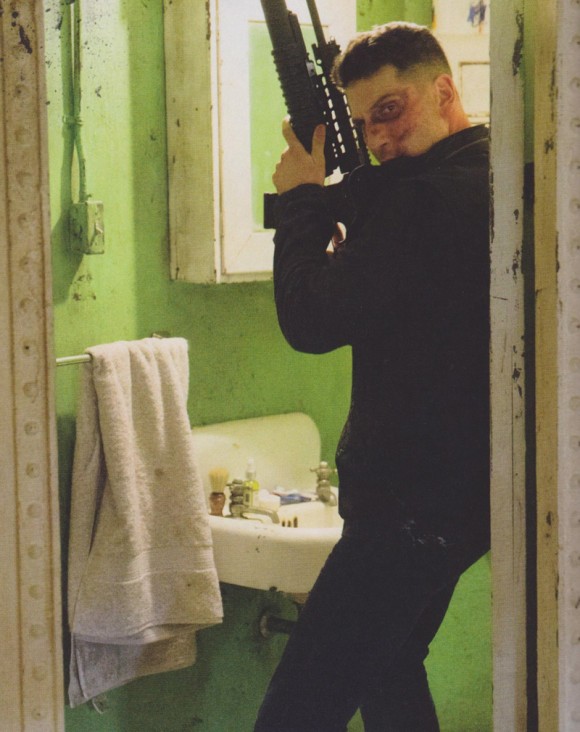 La série Daredevil revient le 18 mars 2016 sur Netflix (VF et VOST), avec Charlie Cox (Matt Murdock/Daredevil), Elden Henson (Foggy Nelson), Deborah Ann Woll (Karen Page), Rosario Dawson (Claire Temple), Jon Bernthal (Frank Castle/The Punisher) et Elodie Yung (Elektra Natchios).