Hier en me brossant les dents : « Tiens, Marvel Television fait la grève des posters. C'était pourtant une chouette tradition qui s'appliquait chaque année aux épisodes 11 à 22. » Aujourd'hui : « Il reste encore de l'espoir… » Voici donc un superbe poster-résumé de la première moitié de la saison 3 d'Agents of S.H.I.E.L.D. (via EntertainmentWeekly). Cette illustration – qui rend hommage à une célèbre couverture de la série Secret Warriors – est signée Mike McKone et sera distribuée dans les allées de la WonderCon (25 au 27 mars, Los Angeles)…
Agents of S.H.I.E.L.D. – Saison 3 – Episode 12 – 'The Inside Man' : Coulson et le Général Talbot sont forcés de travailler ensemble pour participer à un colloque mondial sur les Inhumains, où ils soupçonnent que Malick a infiltré quelqu'un. Alors que l'équipe du S.H.I.E.L.D. se rapproche de la vérité, un traître inattendu est révélé.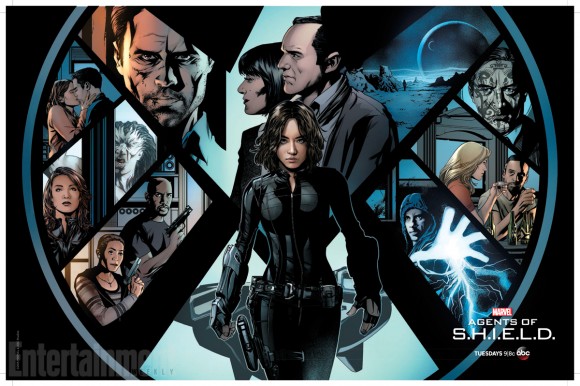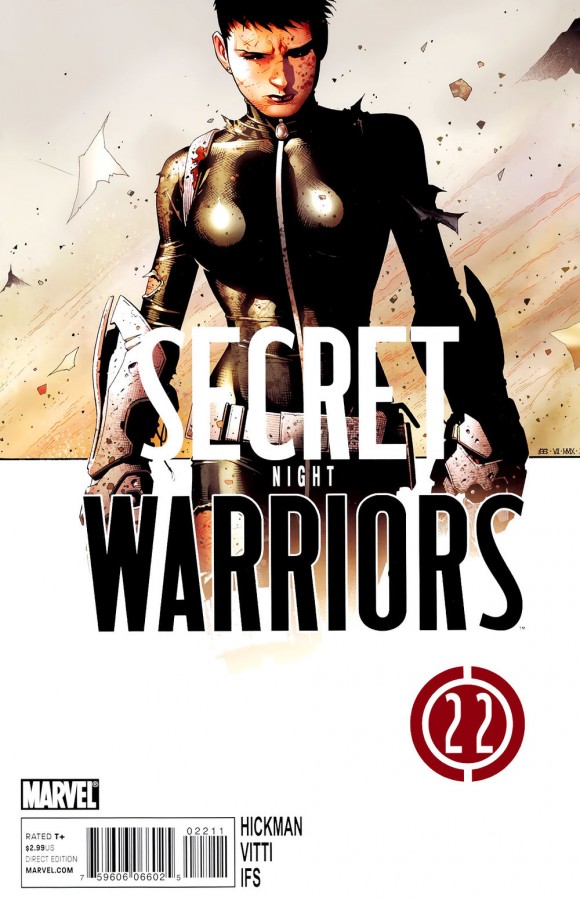 ————————————————-
La série Agents of S.H.I.E.L.D. est diffusée chaque mardi sur ABC, avec Clark Gregg (Directeur Phil Coulson), Ming-Na Wen (Agent Melinda May), Brett Dalton (Grant Ward), Chloe Bennet (Agent Skye), Iain De Caestecker (Agent Leo Fitz), Elizabeth Henstridge (Agent Jemma Simmons), Nick Blood (Lance Hunter) et Adrianne Palicki (Bobbi Morse).