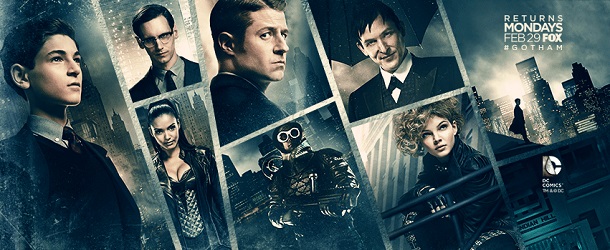 Où est passé Lucius Fox (ainsi que l'intrigue du serveur crypté de Wayne Enterprises) ? Réponse dans l'épisode 'Pinewood' (18 avril), qui a comme un goût de X-Files. Mais avant, place aux images de l'épisode 'Into the Woods' (11 avril). Rassurez-vous, point de Chris Pine chantant et dansant dans ces quarante-deux minutes…
Gotham – Saison 2 – Episode 17 – 'Into the Woods' : Afin de laver son nom, Gordon vole son dossier et demande de l'aide à Nygma. Pendant ce temps, le Pingouin découvre le rôle de sa belle-famille dans la mort de son père et sort de son conditionnement.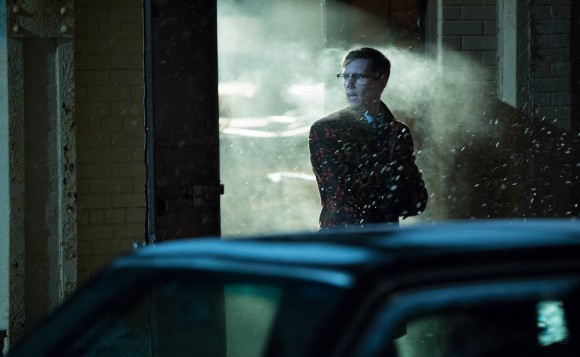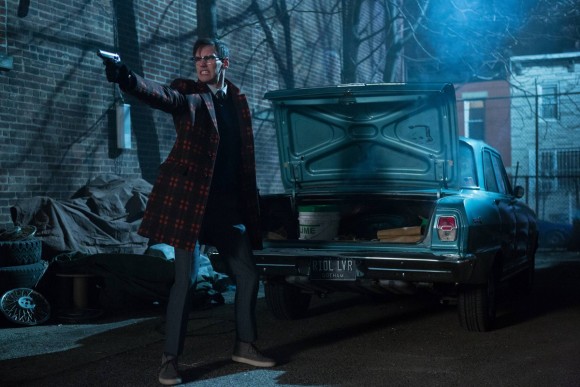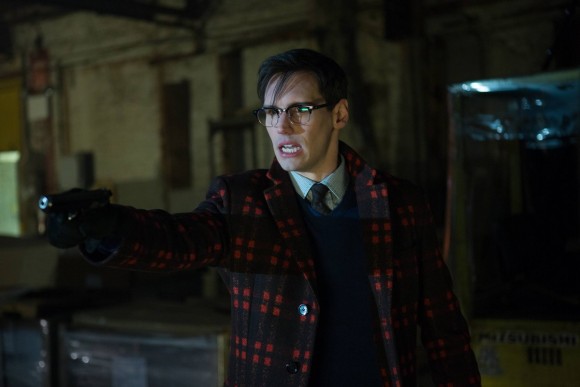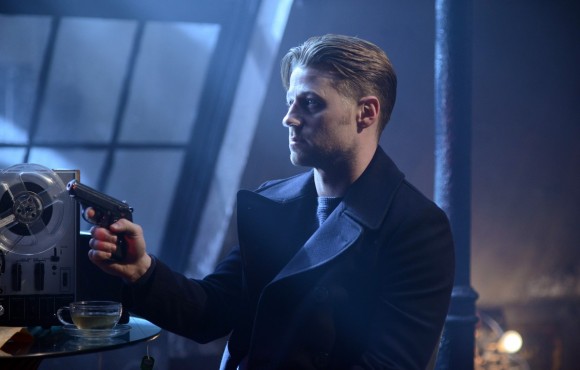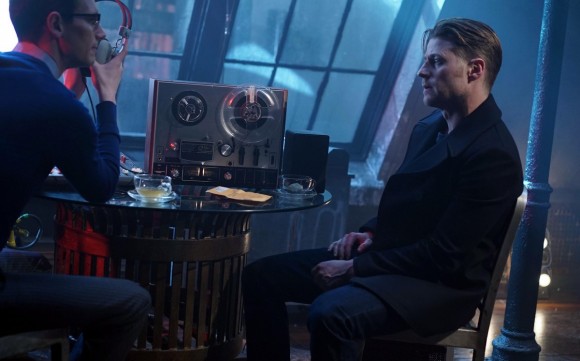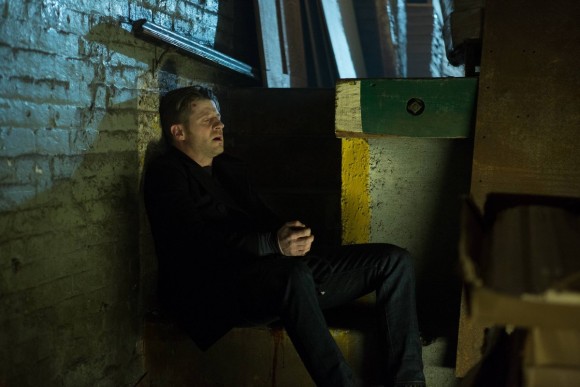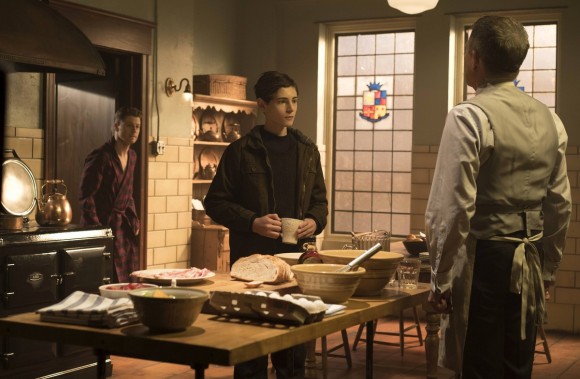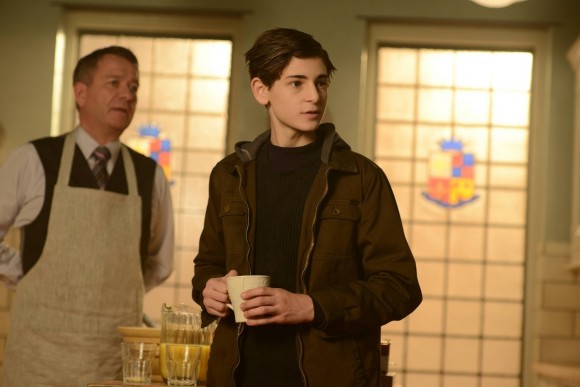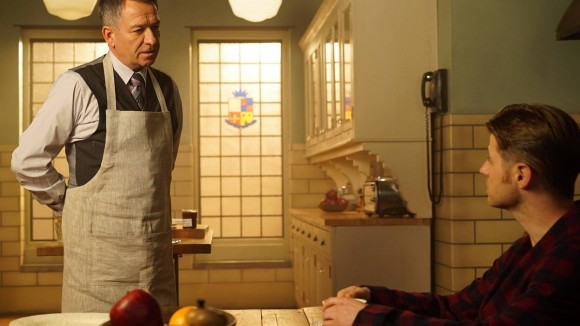 ———————————————————-
Gotham – Saison 2 – Episode 18 – 'Pinewood' : Après avoir quitté l'Asile d'Arkham, Barbara tente de faire amende honorable avec Gordon. Cependant, Bruce et Alfred pistent un ancien ami de Thomas Wayne du Projet Chimera, mais Hugo Strange perturbe leurs plans.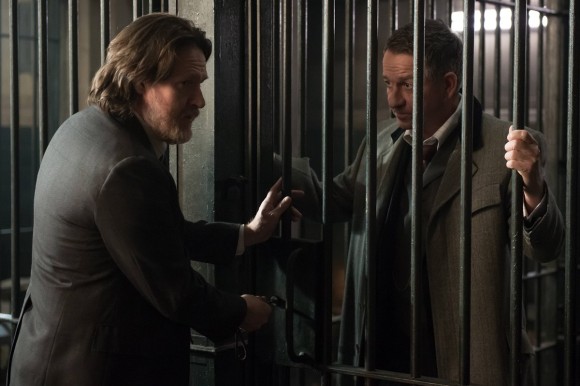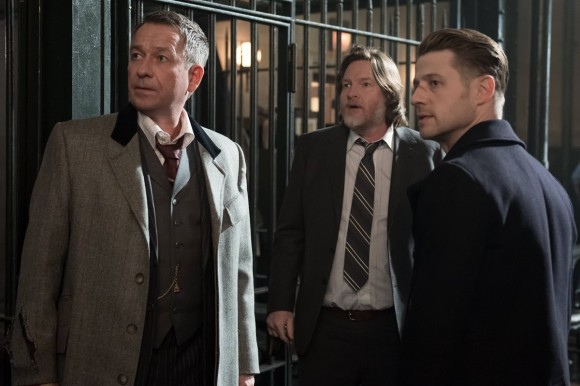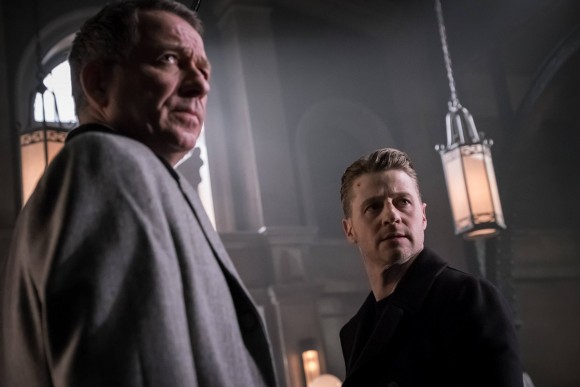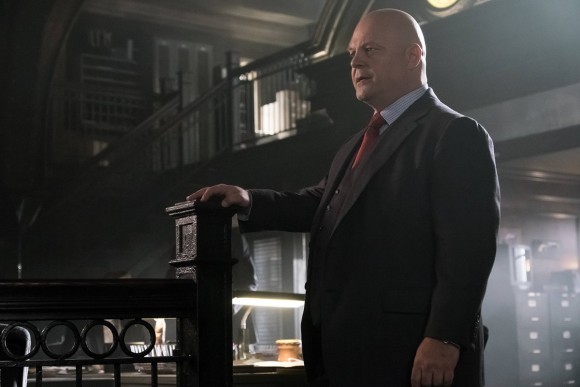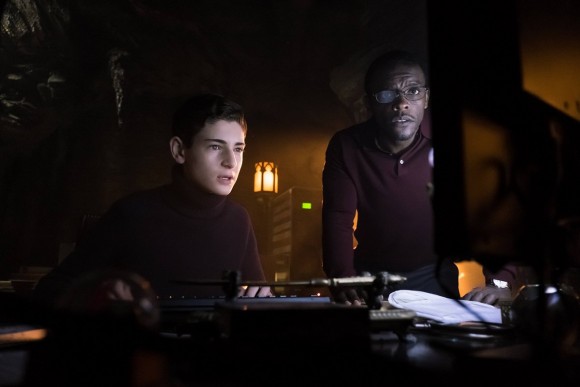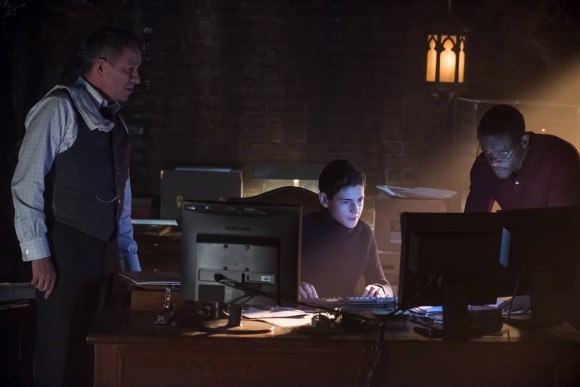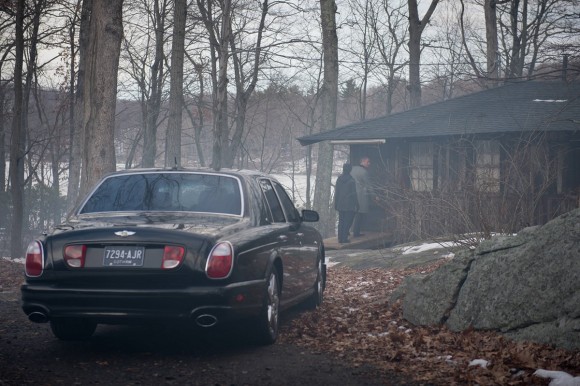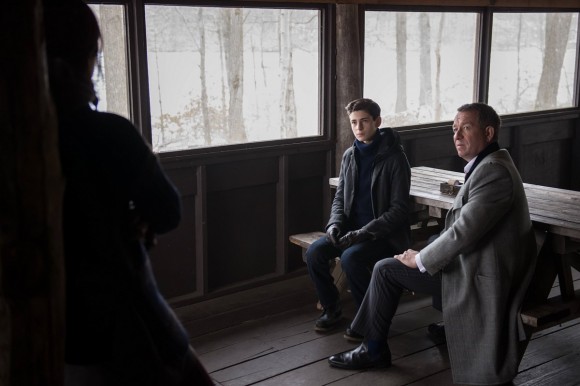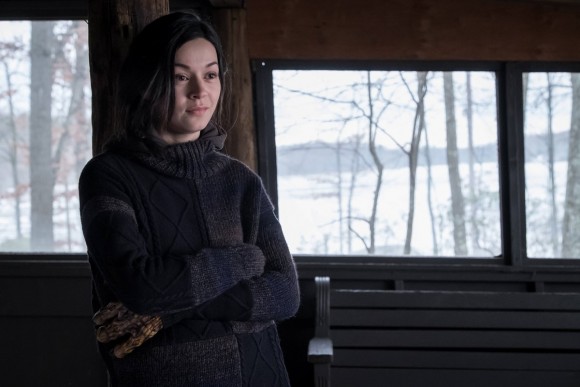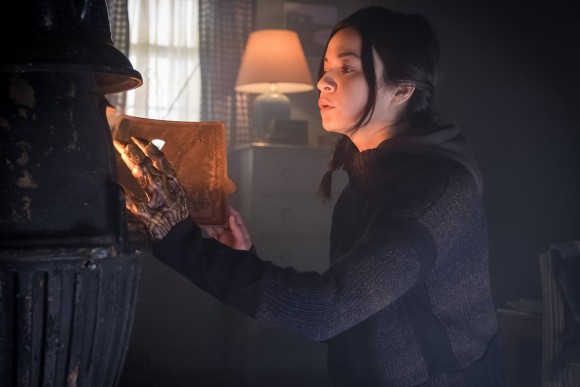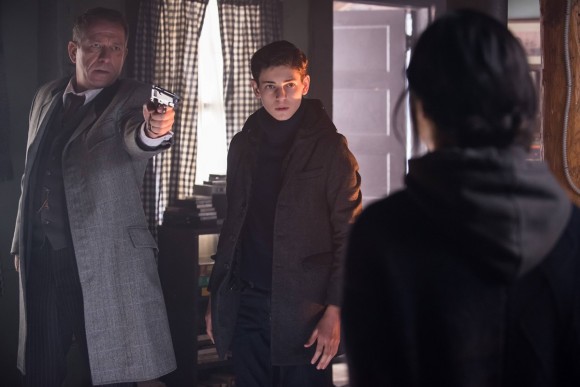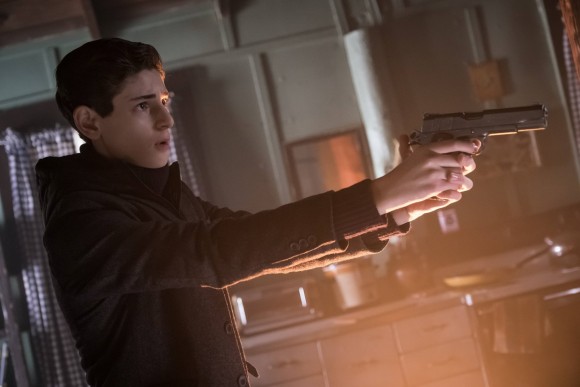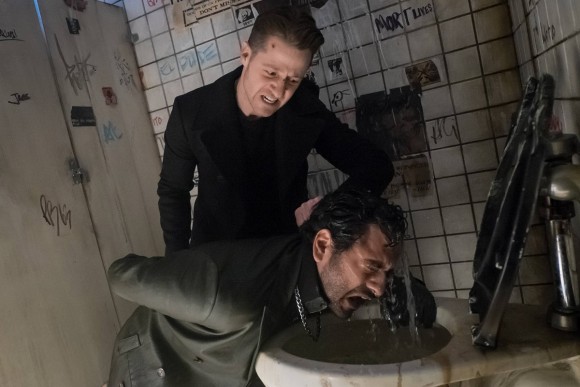 La série Gotham est diffusée chaque lundi sur la chaîne FOX (et actuellement sur TMC), avec Ben McKenzie (Inspecteur James Gordon), Donal Logue (Harvey Bullock), Michael Chiklis (Capitaine Nathaniel Barnes), Sean Pertwee (Alfred Pennyworth), Robin Lord Taylor (Oswald Cobblepot/le Pingouin), Erin Richards (Barbara Kean), David Mazouz (Bruce Wayne) et Camren Bicondova (Selina Kyle/Catwoman).