Il y a quelques semaines, Legends of Tomorrow recrutait Nick Zano pour incarner le Dr Nate Heywood, « un historien dont le grand-père était le Commandant Steel, un membre de la Justice Society of America ». Aujourd'hui, nous pouvons mettre un visage sur ce fameux grand-père (via EntertainmentWeekly). Et c'est donc Matthew MacCaull (iZombie) qui a été choisi pour porter les couleurs d'Henry Heywood, Sr., alias Commander Steel. Pour faire simple, c'est une sorte de Cyborg, version Seconde Guerre mondiale… Qu'on se le dise, Legends of Tomorrow est LA série super-héroïque pour découvrir de 'nouveaux' personnages !
Quand les héros seuls ne suffisent pas, le monde a besoin de légendes. Le voyageur temporel Rip Hunter a assemblé un groupe disparate de héros et de vilains, dont Firestorm, Atom, White Canary, Hawkgirl, Captain Cold et Heatwave, pour faire face à une menace inarrêtable. Après avoir sauvé le monde, les Legends of Tomorrow sont maintenant chargées de protéger le passé, le présent et le futur lui-même. Cette responsabilité va les emmener à travers l'histoire et il leur faudra faire face à une menace qui ne ressemble à rien de ce que l'humanité a connu.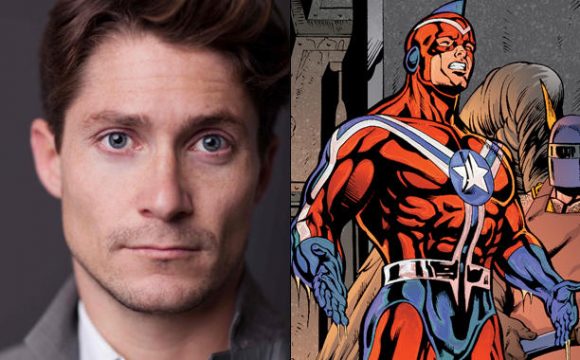 La série Legends of Tomorrow revient le jeudi 13 octobre 2016 sur la chaîne The CW, avec Brandon Routh (Ray Palmer/The Atom), Caity Lotz (Sara Lance/White Canary), Wentworth Miller (Leonard Snart/Captain Cold), Dominic Purcell (Mick Rory/Heat Wave), Franz Drameh (Jefferson 'Jax' Jackson/Firestorm), Victor Garber (Professeur Martin Stein) et Arthur Darvill (Rip Hunter).