Qui est l'affreux jojo de la dernière image, croisement improbable entre Deathstroke et Nick Fury ? Eh bien… il s'agit de Plunder (Stephen Huszar), un super-vilain tellement obscur qu'il n'a pas le droit à sa propre fiche Wikipédia. Dans les comics, Plunder est un assassin originaire d'une dimension miroir. Découvert par Mirror Master, il a rejoint les Rogues ainsi que 'notre' réalité. Rendez-vous le 24 janvier prochain pour le découvrir dans votre écran !
The Flash – Saison 3 – Episode 10 – 'Borrowing Problems From the Future' : Synopsis inconnu…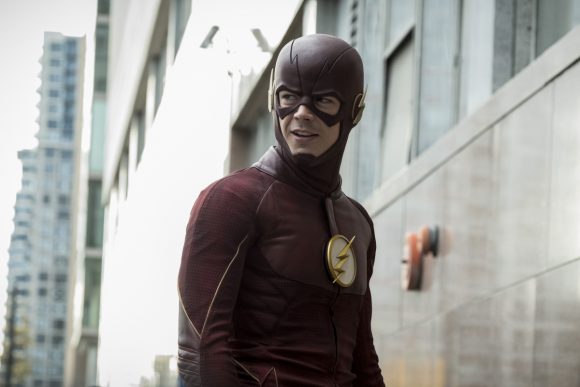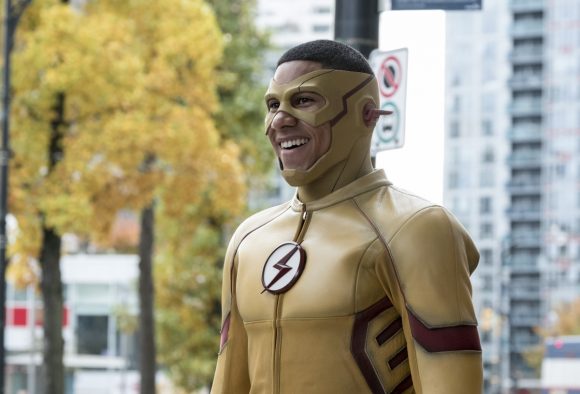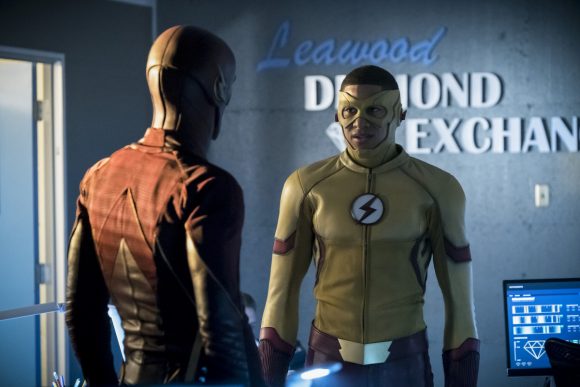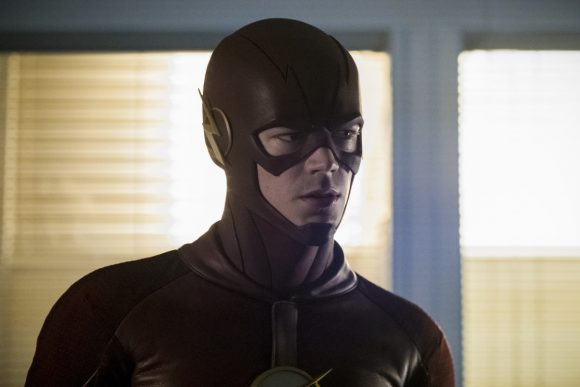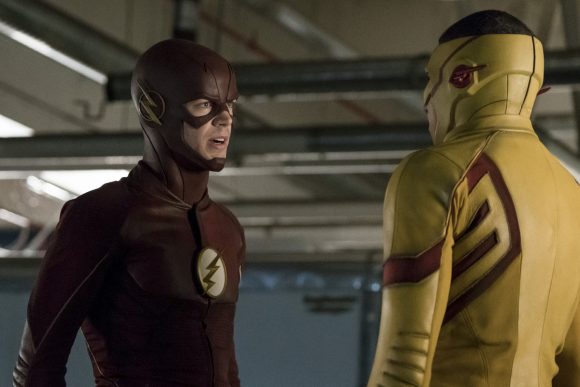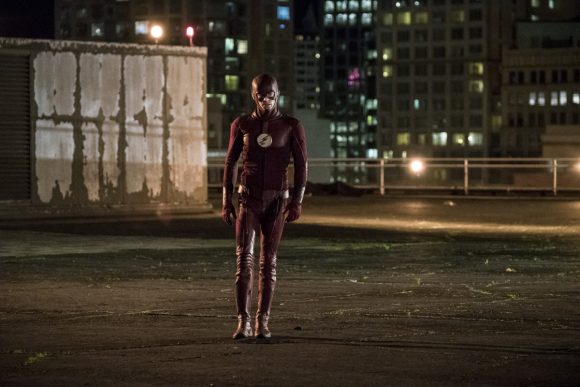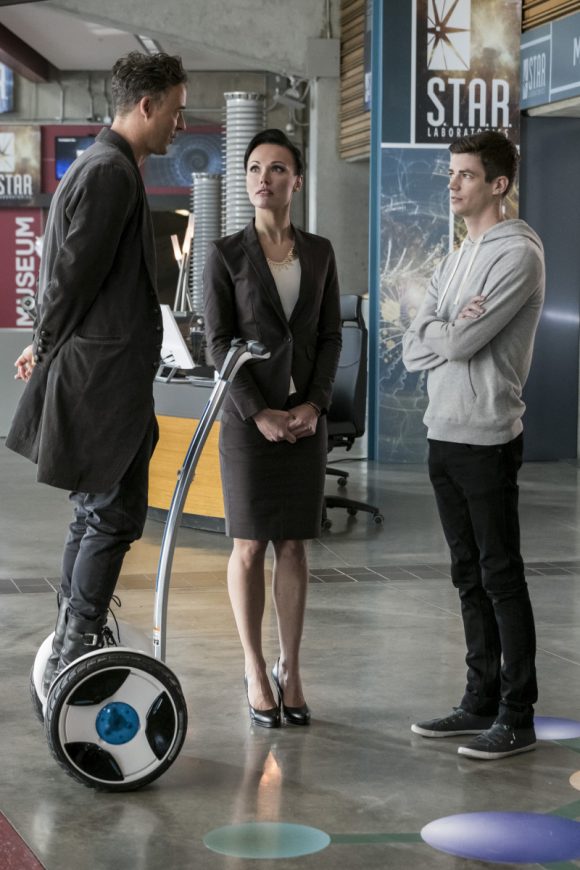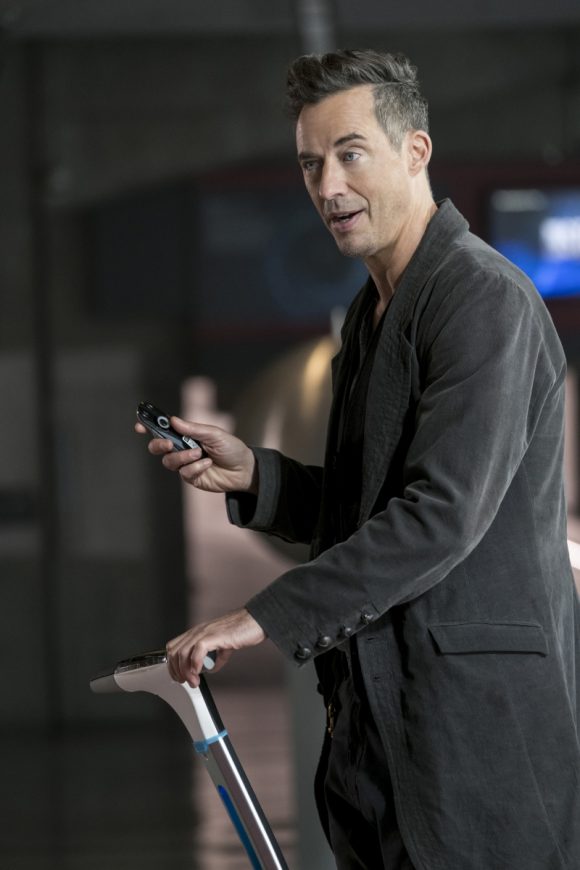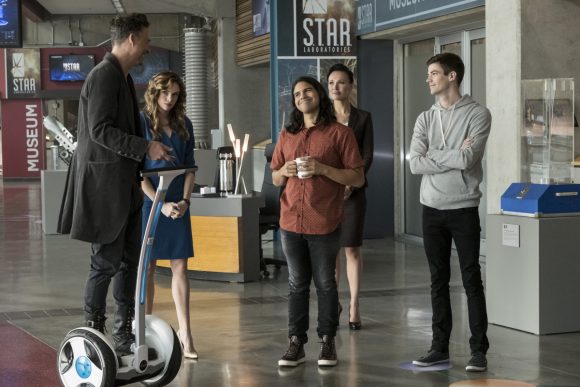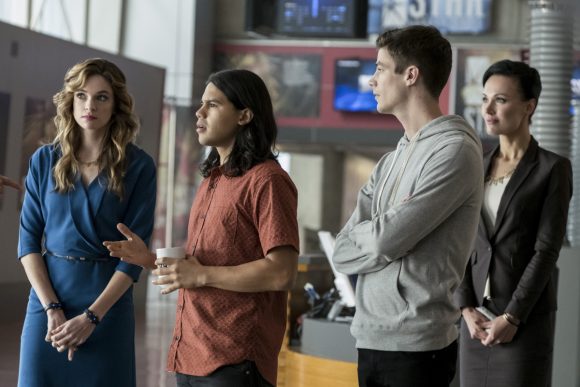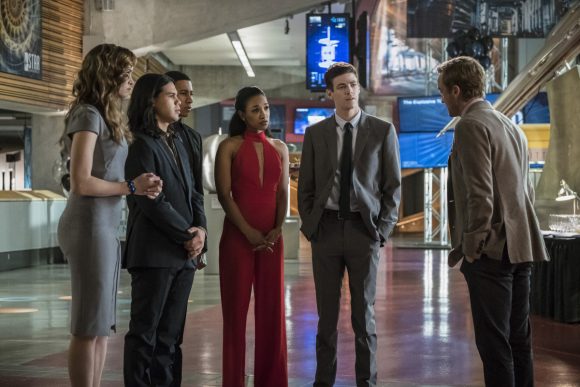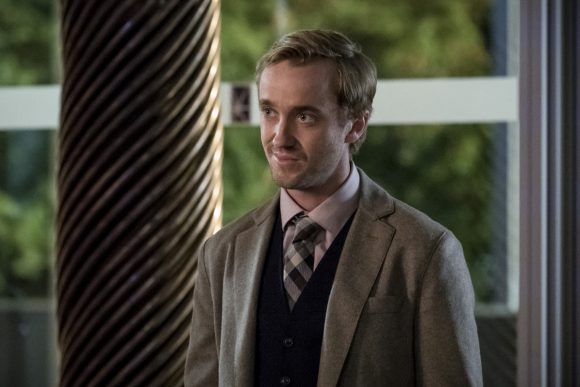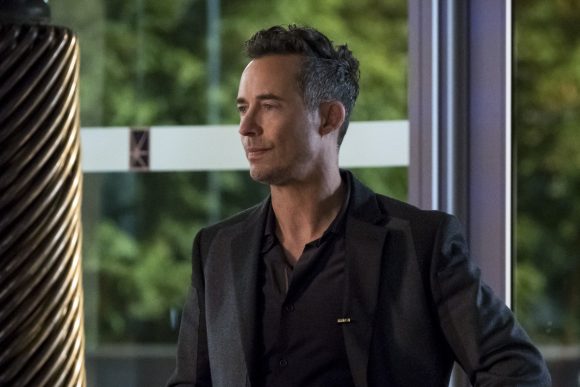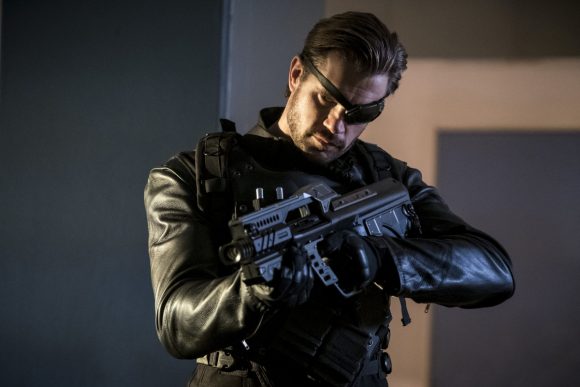 La série The Flash revient le 24 janvier 2017 sur la chaîne The CW, avec Grant Gustin (Barry Allen/The Flash), Candice Patton (Iris West), Carlos Valdes (Cisco Ramon), Danielle Panabaker (Caitlin Snow), Jesse L. Martin (Inspecteur Joe West) et Tom Cavanagh (Harrison Wells).