Plusieurs types de toile, un système de ciblage laser, des ailes, un système de suivi GPS et un dispositif de projection holographique… Telles sont les spécificités techniques du costume de Peter Parker dans Spider-Man : Homecoming. Si Sony Pictures vante le costume high-tech du Tisseur aujourd'hui, ce n'est pas un hasard. En effet, c'est ce jeudi que s'ouvre le CES 2017 à Las Vegas, le grand salon des nouvelles technologies.
Un jeune Peter Parker/Spider-Man, qui a fait une entrée fracassante dans Captain America : Civil War, commence à naviguer dans sa nouvelle vie en tant que super-héros tisseur de toile dans Spider-Man : Homecoming. Ravi de son expérience avec les Avengers, Peter est de retour chez lui, où il vit avec sa Tante May, sous l'œil attentif de son nouveau mentor Tony Stark. Peter essaye de retourner à sa routine quotidienne – distrait par l'idée de se prouver à lui-même qu'il est plus que l'amical voisin Spider-Man – mais quand le Vautour émerge en tant que nouveau méchant, tout ce auquel Peter tient se retrouve en danger.
The most important upgrade out of #CES2017. #SpiderManHomecoming pic.twitter.com/pKeWMCj4zI

— Spider-Man (@SpiderManMovie) 5 janvier 2017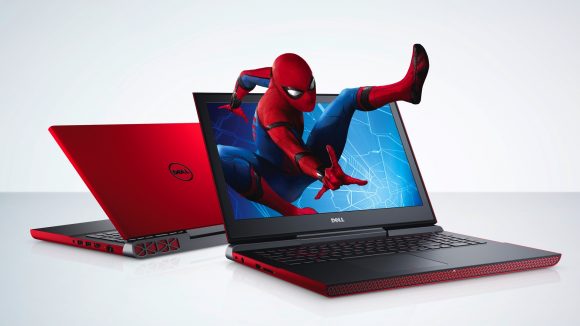 Spider-Man : Homecoming est réalisé par Jon Watts et sort en France le 12 juillet 2017, avec Tom Holland (Peter Parker/Spider-Man), Robert Downey Jr. (Tony Stark/Iron Man), Marisa Tomei (Tante May), Zendaya (Michelle), Tony Revolori (Flash), Laura Harrier (Liz), Jacob Batalon (Ned), Michael Keaton, (Adrian Tooms/le Vautour), Kenneth Choi (Principal Morita), Logan Marshall-Green et Donald Glover.