Chaque année, pendant la Comic-Con de San Diego, la chaîne The CW rend hommage à ses super-héros avec une bande annonce qui célèbre toute la richesse de l'univers DC Comics. Du papier à l'écran, tous les supports se mêlent et se répondent. C'est beau ! Rendez-vous demain pour les panels de Supergirl (00h30-1h30), Legends of Tomorrow (1h10-1h50), Black Lightning (1h50-2h10), The Flash (2h10-2h50) et Arrow (2h50-3h30)…
Jefferson Pierce est un homme qui lutte avec un secret. En tant que père de deux filles et principal d'un lycée privé sous contrat qui sert également de refuge pour les jeunes d'un quartier de la Nouvelle-Orléans submergé par la violence des gangs, il est un héros pour sa communauté. Neuf ans plus tôt, Pierce était un héros d'un genre différent. Doté du pouvoir surhumain d'exploiter et de contrôler l'électricité, il a utilisé ces pouvoirs pour garder sa ville natale en sécurité en devenant le justicier masqué Black Lightning. Presque une décennie plus tard, le combat de Pierce est depuis longtemps derrière lui… du moins, le pensait-il. Mais avec le crime et la corruption qui se répand comme une traînée de poudre et ceux qui lui sont proches à la croisée des chemins, Black Lightning revient – pour sauver non seulement sa famille, mais aussi l'âme de sa communauté [lire le synopsis complet].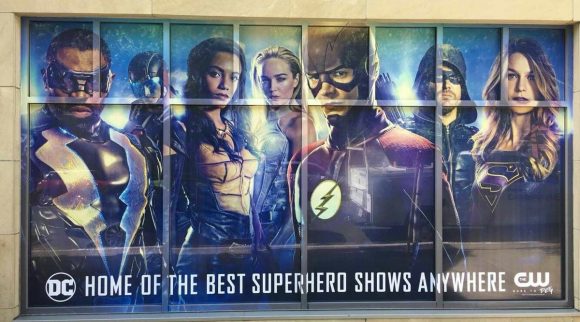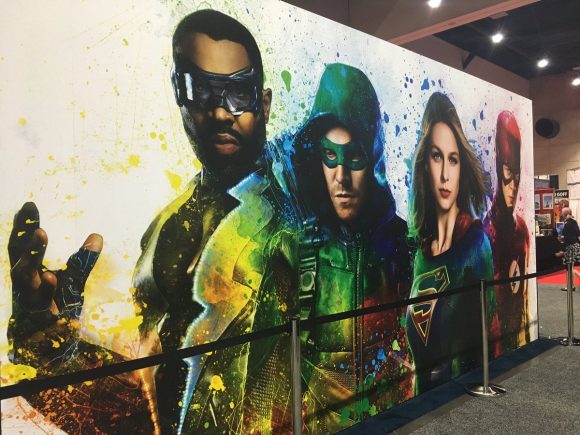 La Black Lightning sera diffusée en 2018 sur la chaîne The CW, avec Cress Williams (Jefferson Pierce/Black Lightning), Christine Adams (Lynn), Nafessa Williams (Anissa Pierce/Thunder) et China Anne McClain (Jennifer Pierce/Lightning).