Frank Castle avec son célèbre crâne blanc dès la première image officielle de The Punisher ? Voilà qui est encourageant quand on connaît la tendance des séries Marvel Television/Netflix à limiter le port des costumes super-héroïques ! Il y a quelques heures, le teaser – qui sert également de scène post-générique à The Defenders – a été officiellement mis en ligne. La date de sortie exacte de la série est savamment cachée, mais ça ne devrait plus trop tarder !
Après le meurtre de sa famille, Frank Castle est à la fois hanté et chassé. Dans le monde criminel, il devient connu sous le nom de The Punisher.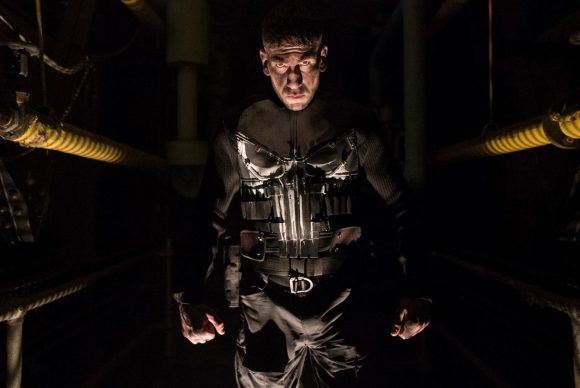 La série The Punisher sera mise en ligne en novembre 2017 sur Netflix (VF et VOST), avec Jon Bernthal (Frank Castle/The Punisher), Ben Barnes (Billy Russo), Ebon Moss-Bachrach (Micro), Amber Rose Revah (Dinah Madani), Daniel Webber (Lewis Walcott), Jason R. Moore (Curtis Hoyle), Paul Schulze (Rawlins), Jaime Ray Newman (Sarah Lieberman) et Michael Nathanson (Sam Stein).