Mentionné pour la première fois dans la saison 1, Joe Wilson va enfin apparaître dans Arrow (via EntertainmentWeekly) ! Liam Hall (Le dernier jour de ma vie) a été choisi pour incarner le plus jeune fils de Slade Wilson ; qu'il ne faut donc pas confondre avec Grant Wilson, vu dans Legends of Tomorrow. Nous ferons sa connaissance dans les épisodes 5 et 6 de la saison 6, deux épisodes consacrés à son père, Deathstroke.
Voici la description du personnage : « Joe Wilson a marché dans les pas de son père en rejoignant l'agence militaire secrète australienne, l'A.S.I.S. Après plusieurs années de combats, Joe se retrouve dans une prison kasnienne sous l'alias de Kane Wolfman, se battant pour sa vie. » Dans les comics, Joe Wilson adopte la super-identité de Jericho. Il est tantôt un allié et un ennemi des Teen Titans…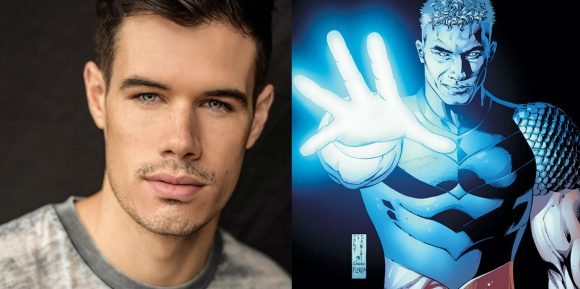 La série Arrow revient le 12 octobre 2017 sur la chaîne The CW, avec Stephen Amell (Oliver Queen/Green Arrow), Emily Bett Rickards (Felicity Smoak), David Ramsey (John Diggle/Spartan), Willa Holland (Thea Queen/Speedy), Paul Blackthorne (Quentin Lance), Echo Kellum (Curtis Holt/Mister Terrific), Rick Gonzalez (Rene Ramirez/Wild Dog), Juliana Harkavy (Dinah Drake/Black Canary) et Katie Cassidy (Laurel Lance/Black Siren).