Black Lightning est l'une des rares séries super-héroïques qui nous accompagnera tout au long du mois de février, malgré les Jeux Olympiques d'hiver… Voici donc toutes les images des épisodes 'Black Jesus' (6 février) et 'Aches and Pains' (13 février). Pour l'instant, tout s'emboîte à merveille, c'est très plaisant à suivre. Même les vilains – interprétés par le rappeur Marvin 'Krondon' Jones III (Tobias) et la chanteuse de soul Jill Scott (Lady Eve) – sont réussis. Pour l'anecdote, cette dernière a prêté sa voix à Ororo Munroe/Storm dans la série animée Black Panther !
Black Lightning – Saison 1 – Episode 4 – 'Black Jesus' : Black Lightning est recruté pour manifester contre le gang The 100. Anissa enquête sur la nouvelle drogue qui inonde les rues. Pendant ce temps, des visages familiers commencent à réapparaître.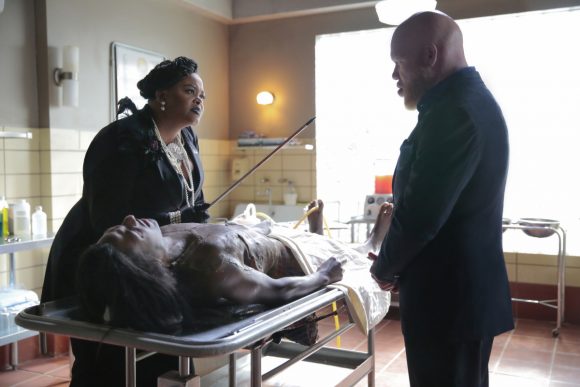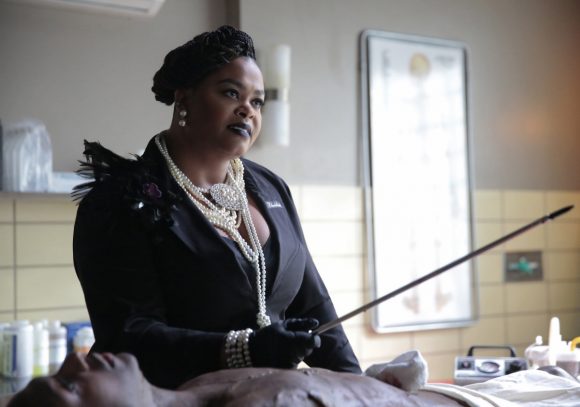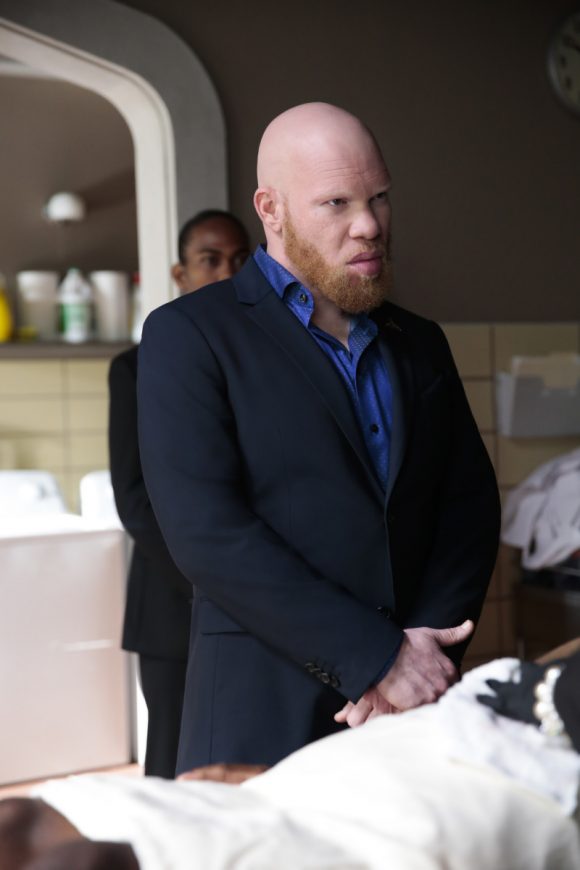 —————————————————–
Black Lightning – Saison 1 – Episode 5 – 'Aches and Pains' : Un appel téléphonique inattendu réveille chez Jefferson le besoin depuis longtemps enfoui d'enquêter sur le meurtre de son père. Pendant ce temps, Anissa se débat avec le fait que ses actions ont des conséquences désastreuses. Enfin, Jennifer apprend l'importance de contrôler son tempérament – dans toutes les situations.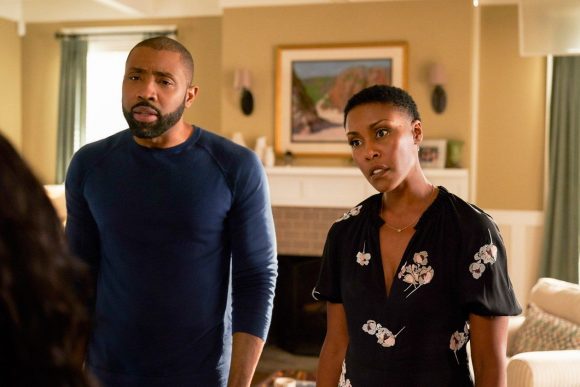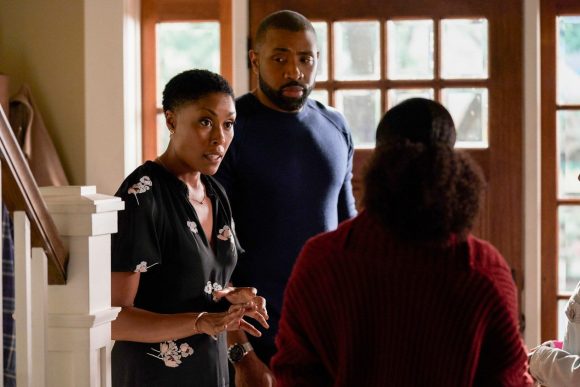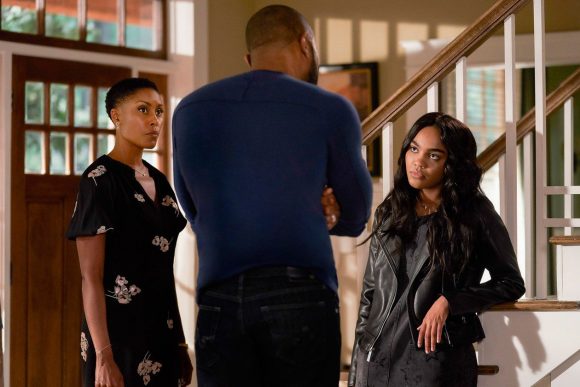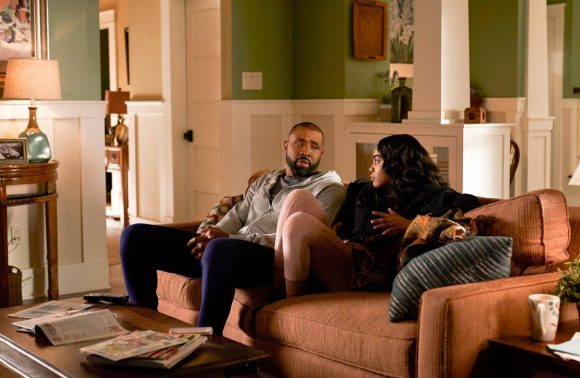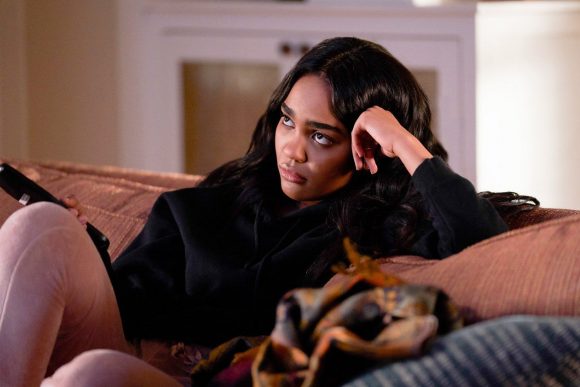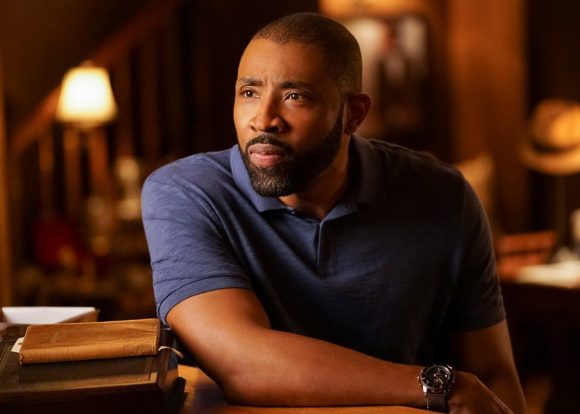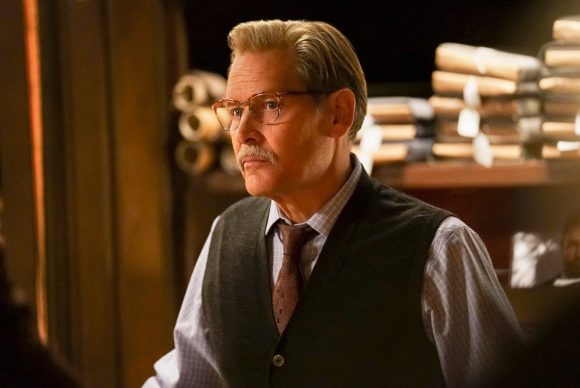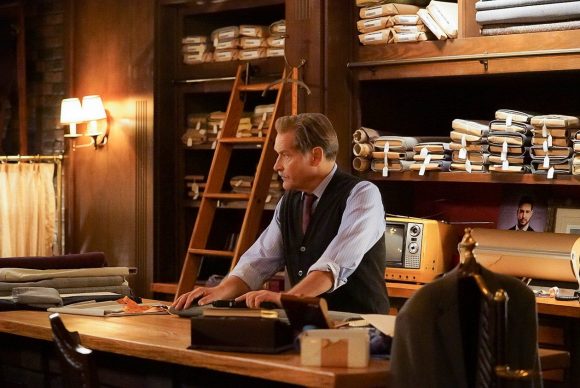 La série Black Lightning est diffusée chaque mardi sur la chaîne The CW, avec Cress Williams (Jefferson Pierce/Black Lightning), Christine Adams (Lynn Pierce), Nafessa Williams (Anissa Pierce/Thunder), China Anne McClain (Jennifer Pierce/Lightning), James Remar (Peter Gambi), Damon Gupton (Inspecteur Henderson) et Chantal Thuy (Grace Choi).