Ça ne loupe jamais, l'actualité se déchaîne toujours les jours de projection presse… Semaine Solo : A Star Wars Story oblige, Entertainment Weekly dévoile les premières images officielles du film ! Et quelques confirmations. Dans ce spin-off, Han Solo et Chewbacca sont recrutés par Tobias Beckett pour participer à un braquage qui les entraînera à bord d'un Conveyex. Nous découvrirons également le monde marécageux de Mimban, une planète créée en 1978 dans les pages de Splinter of the Mind's Eye, le premier roman du défunt Univers Étendu. Enfin, nous avons un nom pour le chef criminel incarné par Paul Bettany : Dryden Vos. Peut-être un lointain cousin de Quinlan Vos ?
Montez à bord du Faucon Millenium et voyagez vers une galaxie lointaine, très lointaine dans Solo : A Star Wars Story, une toute nouvelle aventure avec le vaurien le plus aimé de la galaxie. A travers une série d'escapades audacieuses au coeur d'un monde criminel sombre et dangereux, Han Solo rencontre son futur et puissant copilote Chewbacca et croise le célèbre joueur Lando Calrissian, dans un voyage qui déterminera le destin de l'un des héros les plus improbables de la saga Star Wars.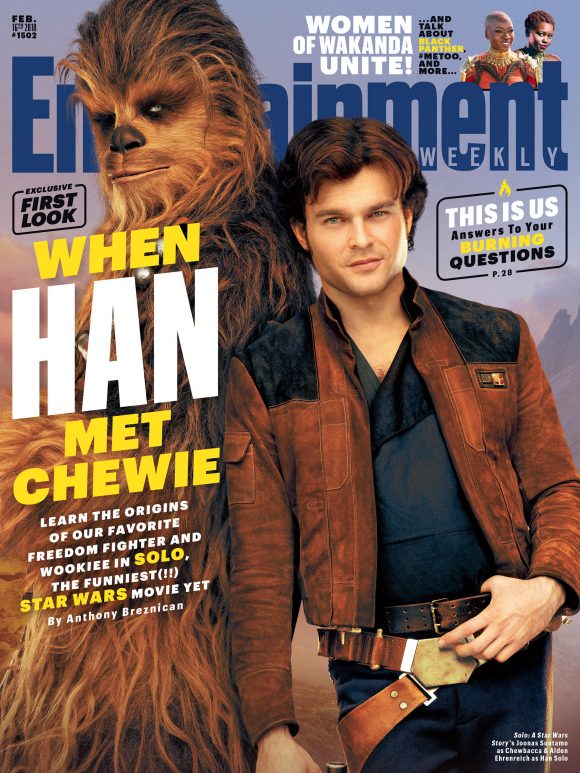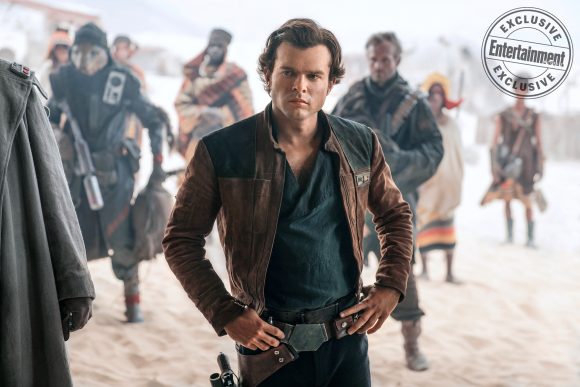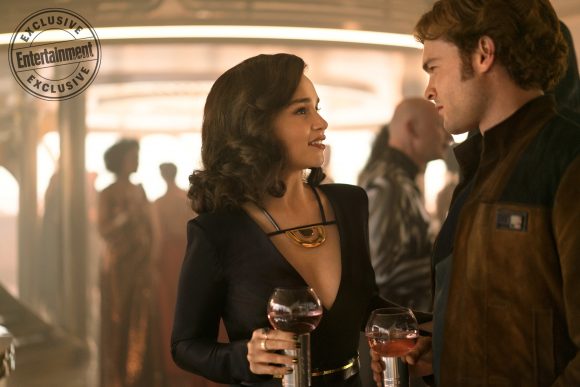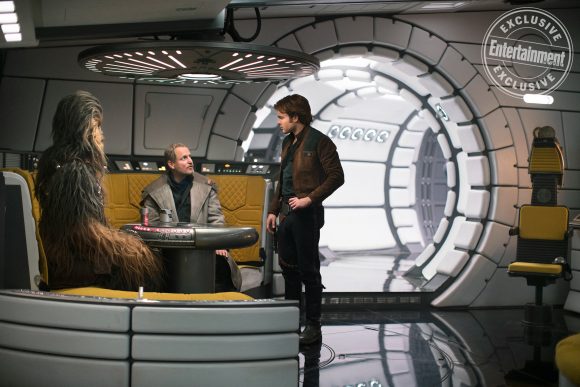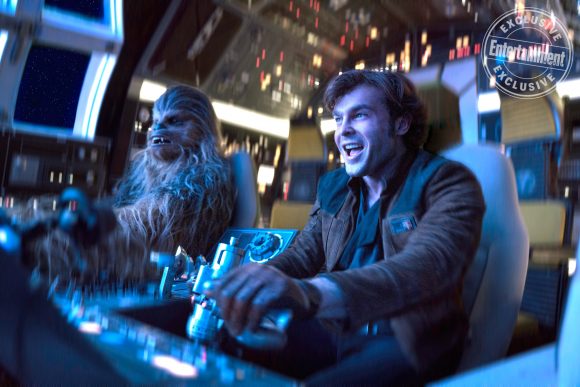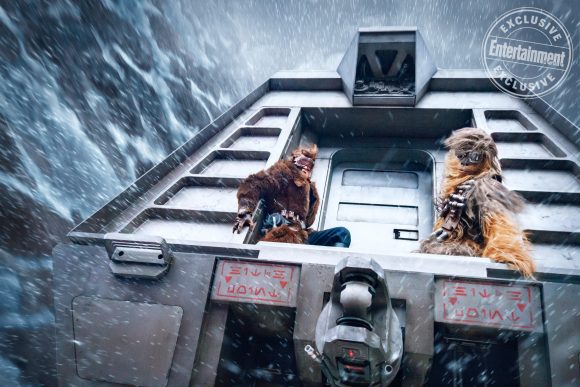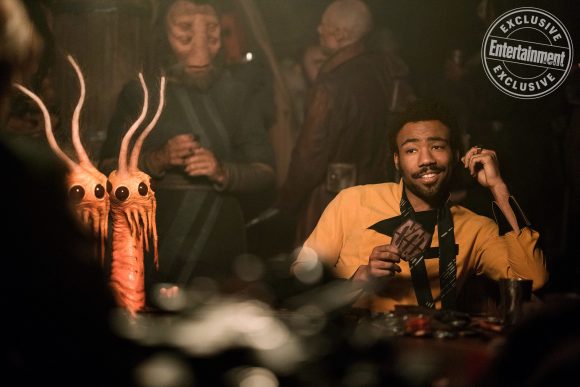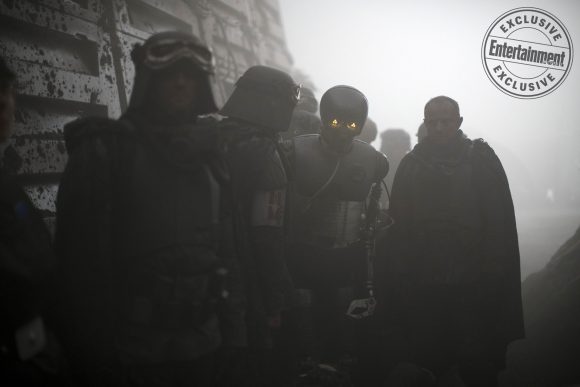 Solo : A Star Wars Story de Phil Lord et Christopher Miller, Ron Howard sort en France le 23 mai 2018, avec Alden Ehrenreich (Han Solo), Joonas Suotamo (Chewbacca), Donald Glover (Lando Calrissian), Emilia Clarke (Qi'Ra), Woody Harrelson (Tobias Beckett), Thandie Newton (Val), Phoebe Waller-Bridge (L3-37) et Paul Bettany (Dryden Vos).