Punaise. Saison 7. Sept ans ! Sans plus attendre, voici donc toutes les images du septième season premiere d'Arrow, intitulé Inmate 4587 (15 octobre). Felicity Smoak a visiblement passé un mauvais quart d'heure. Il y a quelques jours, c'est Stephen Amell qui a pris des coups en participant à son premier match de catch en solo (voir ci-dessous). Les producteurs et les assureurs de la série devaient être en sueur !
Arrow – Saison 7 – Episode 1 – 'Inmate 4587' : Maintenant qu'Oliver est derrière les barreaux, il doit affronter plusieurs de ses anciens ennemis, dont Ben Turner/Bronze Tiger, Derek Sampson et Danny 'Brick' Brickwell. Avec ces trois détenus à Slabside, Oliver sera forcé de se confronter à eux et à d'autres vilains qu'il a enfermés lorsqu'il portait la capuche. De plus, la Team Arrow se retrouve face aux Longbow Hunters, un groupe légendaire d'assassins recruté par Ricardo Diaz pour accomplir sa revanche contre Oliver et l'équipe après qu'ils aient fait tomber son empire criminel naissant. Trio de vilains plus meurtriers que tout ce que l'équipe a affronté, les Longbow Hunters incluent Red Dart, une tueuse impitoyable et précise ; Kodiak, une bête dans un corps d'homme à la force brutale ; et Silencer, une maîtresse dans l'art de la furtivité.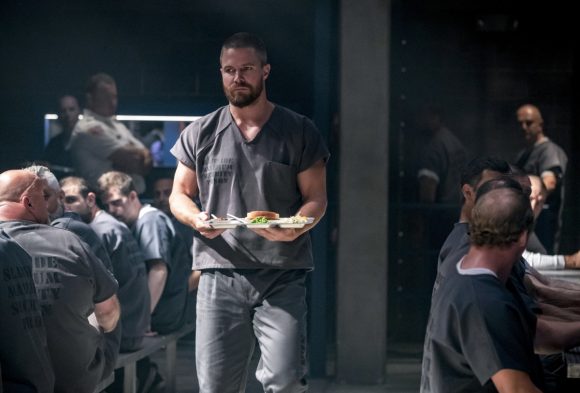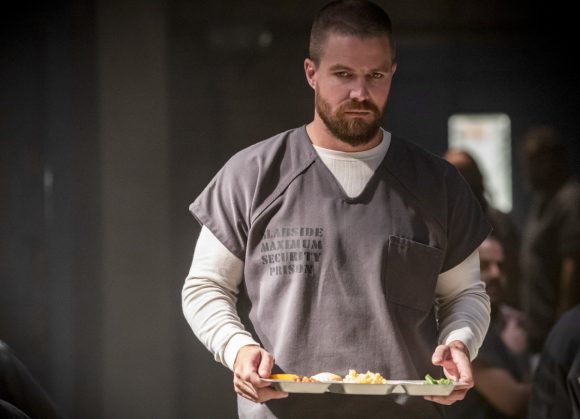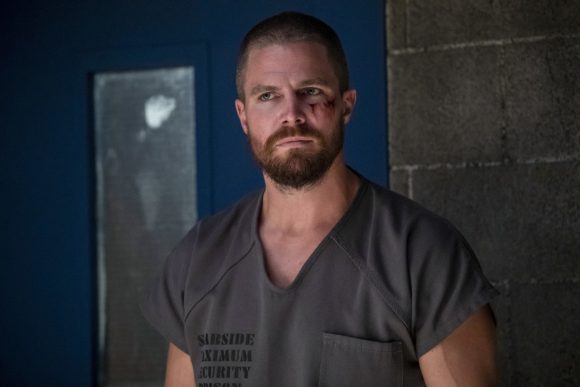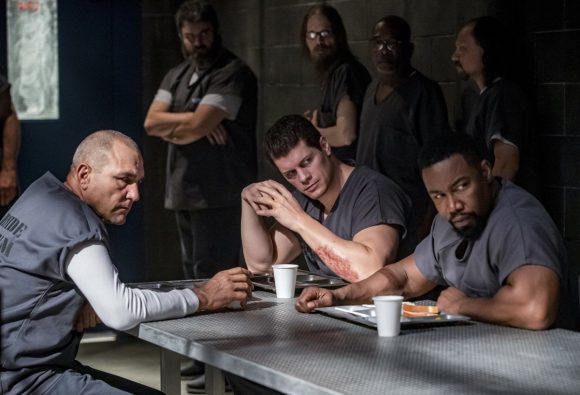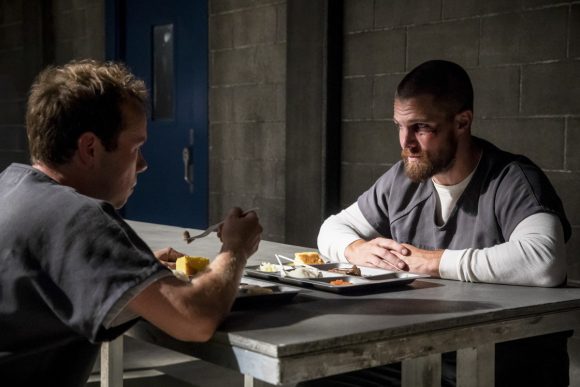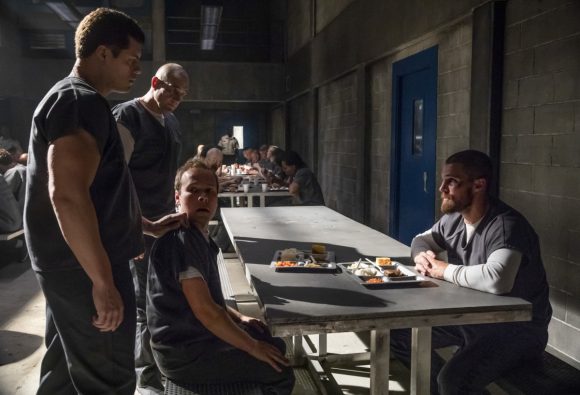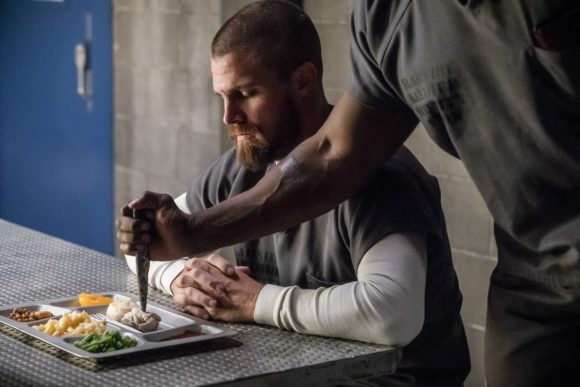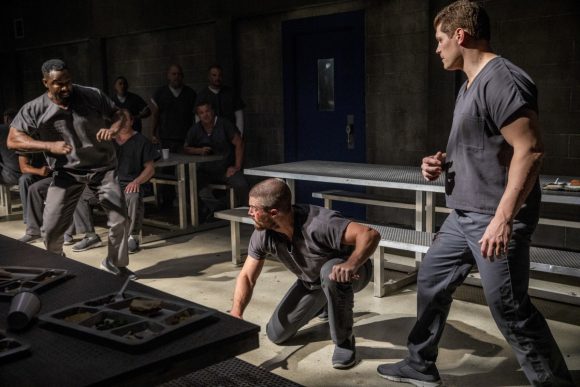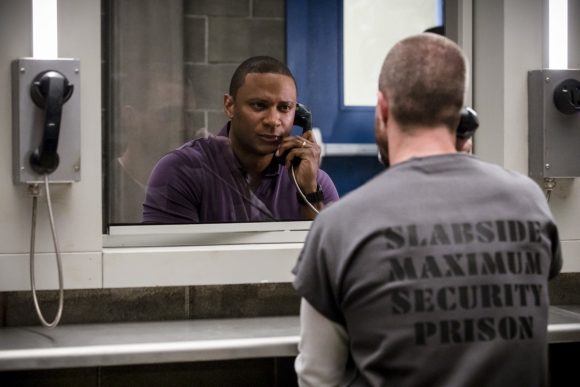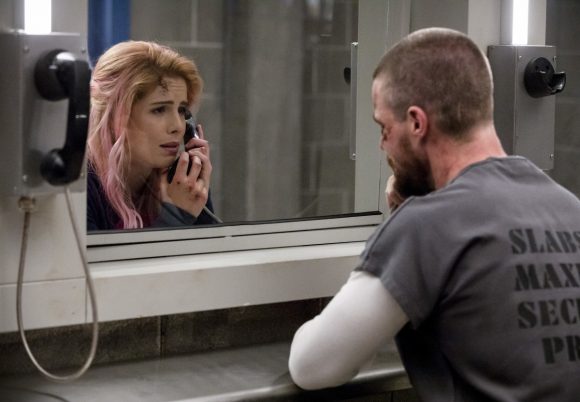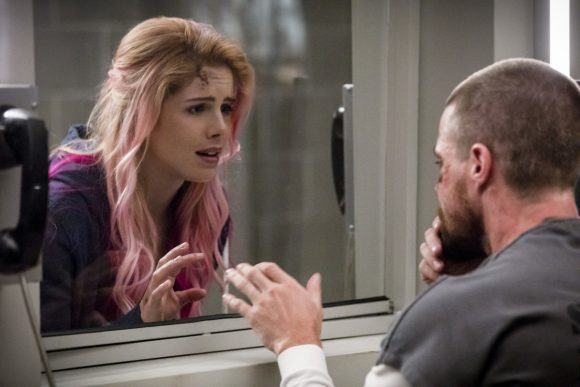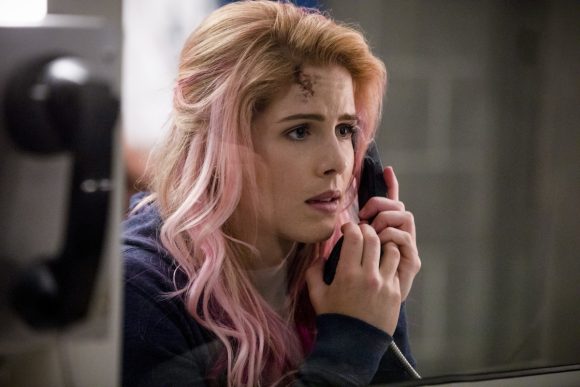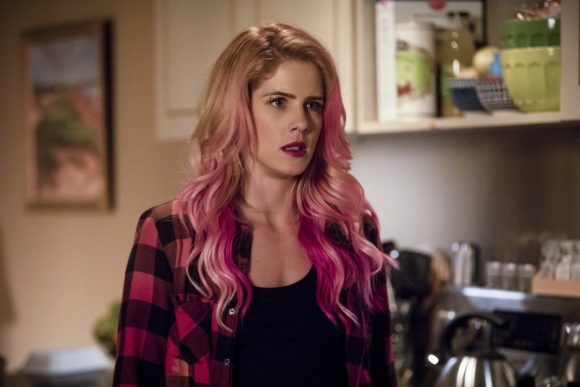 —————————————————————————
Kudos to Stephen Amell for that table bump! #ALLIN pic.twitter.com/QxUAETvyuf

— Abel Herrera (@AbelEHerrera) 1 septembre 2018
La série Arrow revient le 15 octobre 2018 sur la chaîne The CW, avec Stephen Amell (Oliver Queen/Green Arrow), Emily Bett Rickards (Felicity Smoak), David Ramsey (John Diggle/Spartan), Katie Cassidy (Laurel Lance/Black Siren), Colton Haynes (Roy Harper/Arsenal), Juliana Harkavy (Dinah Drake/Black Canary), Echo Kellum (Curtis Holt/Mister Terrific), Rick Gonzalez (Rene Ramirez/Wild Dog) et Kirk Acevedo (Ricardo Diaz).