Toujours rien sur le mystérieux 'Project Luminous' réunissant cinq auteurs (Cavan Scott, Claudia Gray, Charles Soule, Daniel José Older et Justina Ireland), mais le panel Lucasfilm Publishing n'a pas déçu ! La sortie de Star Wars : L'Ascension de Skywalker sera donc précédée de deux mini-séries de comics en quatre numéros : Allegiance (Ethan Sacks et Luke Ross, sortie en octobre), déjà annoncée mais qui n'avait pas encore de couvertures ; et…
The Rise of Kylo Ren (Charles Soule, sortie en décembre). Ben Solo + Kylo Ren + les Chevaliers de Ren = une lecture qui s'annonce indispensable ! La couverture de la traditionnelle encyclopédie illustrée du film a également été dévoilée. Là encore, les Chevaliers de Ren sont à l'honneur. Pour le reste, en particulier en ce qui concerne les romans, il suffit de se reporter au panel de la Star Wars Celebration !

« En fuite depuis la destruction de la Base Starkiller, le Général Leia et la poignée restante de la Résistance ont à peine réussi à survivre, et encore moins à riposter contre les forces supérieures du Premier Ordre. A court d'options, Leia décide de se tourner vers ses anciens alliés, les Mon Calamari, dont les chantiers navals ont autrefois alimenté l'Alliance Rebelle. »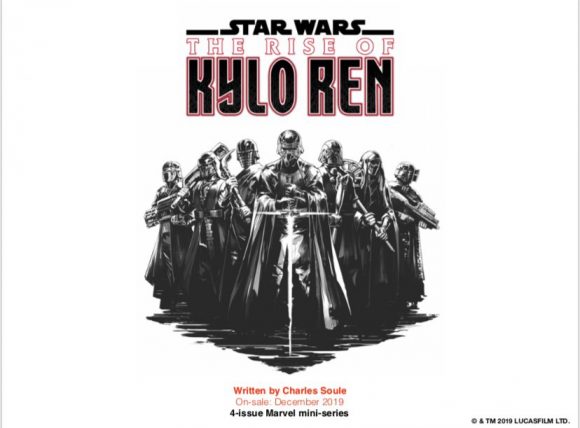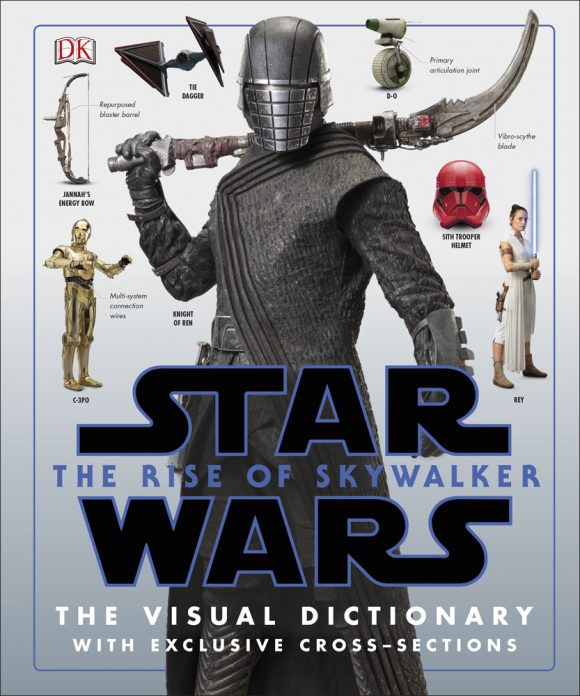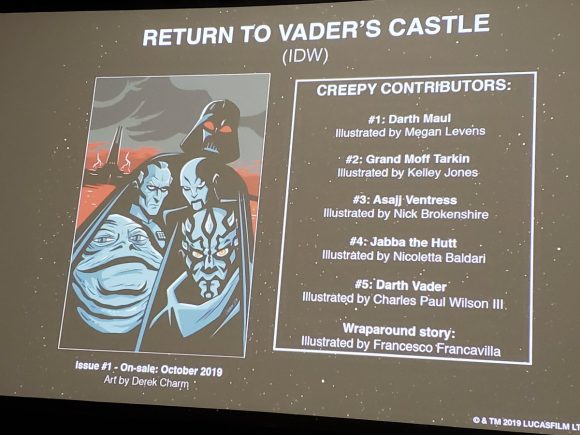 ———————————————————————-
Faute de panel Star Wars Jedi : Fallen Order, partageons ici les six posters de Vader Immortal : A Star Wars VR Series – Episode I (Dark Vador, l'Amiral Karius, l'Évêque Noir, la Prêtresse Mustafarienne, Vylip et ZO-E3), ainsi que trois concept arts du deuxième épisode, qui sortira prochainement sur Oculus Quest et Rift…
Immergez-vous dans une galaxie lointaine, très lointaine, et découvrez la toute première histoire Star Wars conçue exclusivement pour la réalité virtuelle. Aventurez-vous dans la forteresse mystérieuse de Dark Vador en compagnie de nouveaux alliés et faites face à des ennemis impitoyables, dont le Seigneur Sith en personne. Le sort de la galaxie est entre vos mains : contribuerez-vous à son salut ou à sa destruction ?
———————————————————————-
Star Wars : L'Ascension de Skywalker est réalisé par J.J. Abrams et sort en France le 18 décembre 2019, avec Daisy Ridley (Rey), John Boyega (Finn), Oscar Isaac (Poe Dameron), Kelly Marie Tran (Rose Tico), Lupita Nyong'o (Maz Kanata), Adam Driver (Ben Solo/Kylo Ren), Domhnall Gleeson (Armitage Hux), Mark Hamill (Luke Skywalker), Carrie Fisher (Leia Organa) et Billy Dee Williams (Lando Calrissian).