Une troisième – et une quatrième – affiche avec tout le monde dessus pour The King's Man : Première mission ! Était-ce vraiment nécessaire, sachant que les deux premières – ICI et ICI – faisaient déjà le job… en mieux ? A vous de me le dire dans les commentaires. Cette fois, l'emblème de l'agence d'espionnage privée est au coeur des visuels. Pas sûr que cela parle aux yeux du grand public. Quant à la mention « exclusivement au cinéma », elle m'a longtemps fait sourire… mais je dois avouer qu'elle est enfin légitime en cette période dominée par les plateformes de streaming !
Lorsque les pires tyrans et génies criminels de l'Histoire se réunissent pour planifier l'élimination de millions d'innocents, un homme se lance dans une course contre la montre pour contrecarrer leurs plans. Découvrez les origines de la toute première agence de renseignement indépendante.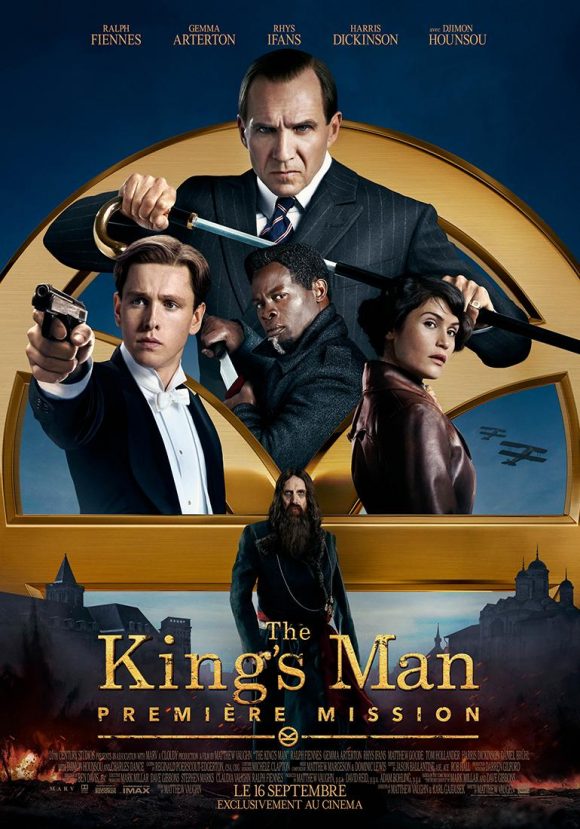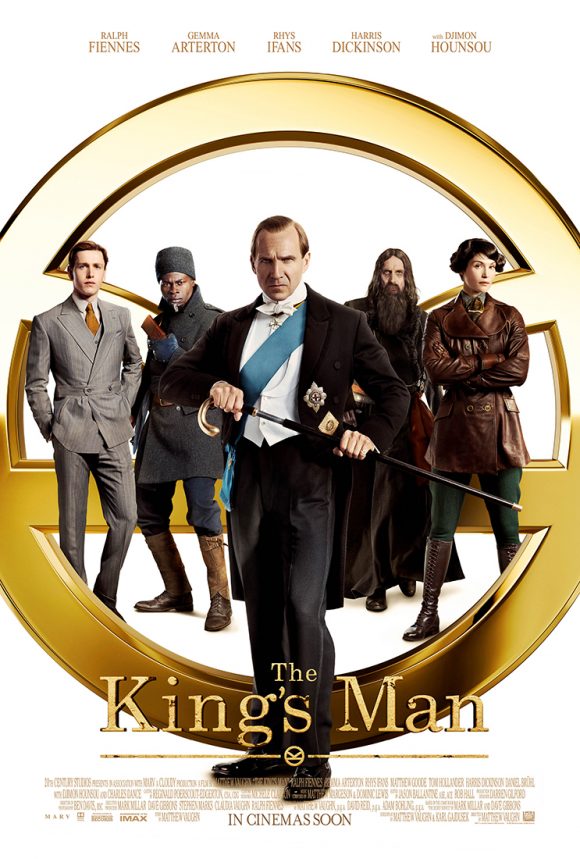 The King's Man : Première mission est réalisé par Matthew Vaughn et sort en France le 16 septembre 2020, avec Harris Dickinson (Conrad), Ralph Fiennes (le duc d'Oxford), Gemma Arterton (Mata Hari), Rhys Ifans (Grigori Raspoutine), Matthew Goode (Tristan), Tom Hollander (George V/Guillaume II/Nicolas II), Daniel Brühl (Erik Jan Hanussen), Djimon Hounsou (Neil Kenlock), Charles Dance (Douglas Haig), Stanley Tucci (Merlin) et Aaron Taylor-Johnson (Lee Unwin).