Heureusement que l'on peut compter sur les produits dérivés pour remuer la tronçonneuse dans la plaie ! Dans une réalité parallèle, les six épisodes de la série The Falcon and The Winter Soldier ont été mis en ligne sur Disney+ au mois d'août, comme prévu. Dans notre réalité, le tournage du show n'est toujours pas bouclé à cause de la pandémie de coronavirus, même s'il doit reprendre incessamment sous peu à Atlanta. En attendant l'automne, voici donc deux visuels promotionnels repérés sur des t-shirts. Dire que rien n'a filtré depuis le spot TV du Super Bowl… Cela paraît tellement loin !
[Synopsis extrait des comics] Sam Wilson n'est plus le Faucon, il incarne désormais Captain America. Ses prises de position enflamment les réseaux sociaux et l'opinion publique américaine, au point que pour certains, le héros ne mérite pas de porter le bouclier…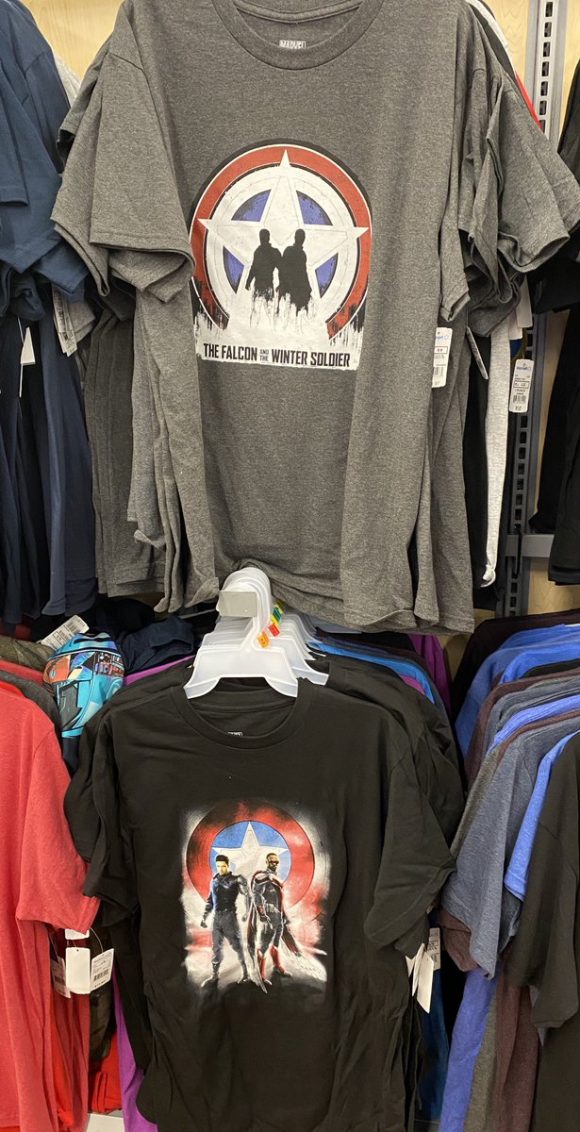 La série The Falcon and The Winter Soldier sera diffusée à l'automne 2020 sur la plateforme Disney+, avec Anthony Mackie (Sam Wilson/le Faucon), Sebastian Stan (Bucky Barnes/le Soldat de l'Hiver), Daniel Brühl (Helmut Zemo), Emily VanCamp (Sharon Carter), Wyatt Russell (John Walker), Adepero Oduye, Desmond Chiam et Miki Ishikawa.