Quelle est la différence entre un speeder bike, une motojet et un swoop ? Vous avez trois heures. En ce jeudi pluvieux, Lucasfilm a donc dévoilé un nouveau poster pour la saison 2 de The Mandalorian, qui débute ce mois-ci (youpi). Et comme il n'y a pas grand chose à dire sur ce visuel, j'en profite pour attirer votre attention sur la mise à jour complète de 'La chronologie de l'Univers Officiel Star Wars'. Il y a littéralement tout… même des trucs obscurs comme le court métrage Reflections (je vous laisse découvrir de quoi il s'agit, il se trouve en l'an 34) !
Le Mandalorien et l'Enfant poursuivent leur voyage, affrontant maints ennemis et rejoignant leurs alliés. Ils se frayent un chemin à travers une galaxie dangereuse, dans la tumultueuse période qui a suivi la chute de l'Empire.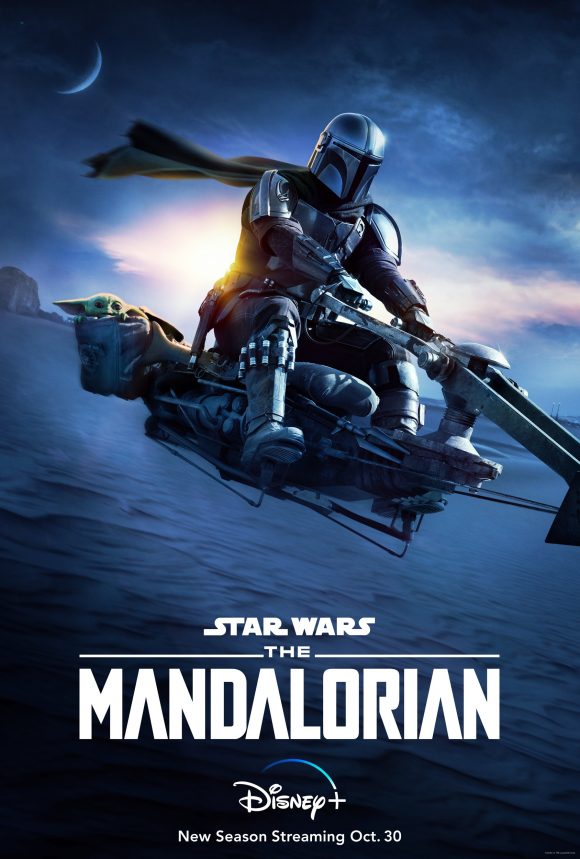 ————————————————–

————————————————–
La série The Mandalorian revient à partir du 30 octobre 2020 sur Disney+, avec Pedro Pascal (Din Djarin/le Mandalorien), Gina Carano (Cara Dune), Carl Weathers (Greef Carga), Giancarlo Esposito (Moff Gideon), Rosario Dawson (Ahsoka Tano), Temuera Morrison (Boba Fett), Katee Sackhoff (Bo-Katan Kryze) et Michael Biehn.