Petit contretemps pour la série spin-off de The Batman… Le show policier, qui marche dans les pas des comics Gotham Central, a perdu son prestigieux showrunner. Terence Winter – qui a fait ses armes sur The Sopranos et créé Boardwalk Empire – a donc jeté l'éponge. Voici les explications apportées par The Hollywood Reporter : « Les différends créatifs sont à blâmer dans cette séparation, la vision de Winter pour cette série dramatique ne correspondant pas à ce que [Matt] Reeves et d'autres producteurs avaient à l'esprit. » HBO Max et Warner Bros. Television sont donc à la recherche d'un nouveau showrunner. Il ne manquerait plus qu'on se retrouve avec Bruno Heller et Danny Cannon (Pennyworth, Gotham)… la boucle serait bouclée !
La série télévisée révolutionnaire écrite par Winter se déroulera dans le monde que Reeves est en train de créer pour le long métrage The Batman et s'appuiera sur l'examen cinématographique de l'anatomie de la corruption à Gotham City, pour finalement lancer un nouvel univers Batman sur plusieurs plateformes. La série offrira une occasion sans précédent d'étendre le monde établi dans le film et d'explorer davantage la myriade de personnages fascinants et complexes de Gotham.
Exclusive: Terence Winter exits #TheBatman TV spinoff at HBO Max https://t.co/LgN963HL06 pic.twitter.com/2ika2dHUoX

— The Hollywood Reporter (@THR) November 17, 2020
﹡﹡﹡﹡﹡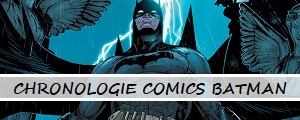 ﹡﹡﹡﹡﹡
The Batman est réalisé par Matt Reeves et sort aux Etats-Unis le 4 mars 2022, avec Robert Pattinson (Bruce Wayne/Batman), Zoë Kravitz (Selina Kyle/Catwoman), Paul Dano (Edward Nashton/l'Homme-Mystère), Colin Farrell (Oswald Cobblepot/le Pingouin), Jeffrey Wright (Commissaire James Gordon), Andy Serkis (Alfred Pennyworth), John Turturro (Carmine Falcone) et Peter Sarsgaard (Gil Colson).