Fans de Star Wars Jedi : Fallen Order, cet épisode est pour vous ! Après avoir chassé le pangolin responsable de la pandémie de coronavirus, la Clone Force 99 nous emmène sur Bracca, la fameuse planète-décharge du jeu vidéo. Et surprise, l'identité du personnage-mystère entraperçu la semaine dernière est déjà révélée. En même temps, revoir Rex était un développement attendu… qui permet surtout d'évacuer la piste Ahsoka. On évite ainsi de retconner le roman du même nom (ouf) ! Côté action, 'Battle Scars' a le mérite de nous rappeler que les clones ne sont pas que de gentils soldats et qu'il ne fait pas bon d'en avoir un pour adversaire. Sur ce, on croise les doigts pour que le fil rouge de la série – l'Empire et Crosshair – soit de nouveau d'actualité la semaine prochaine…
Star Wars : The Bad Batch – Saison 1 – Episode 7 – 'Battle Scars' : En rejoignant un complexe médical désaffecté, les membres du Bad Batch affrontent une menace.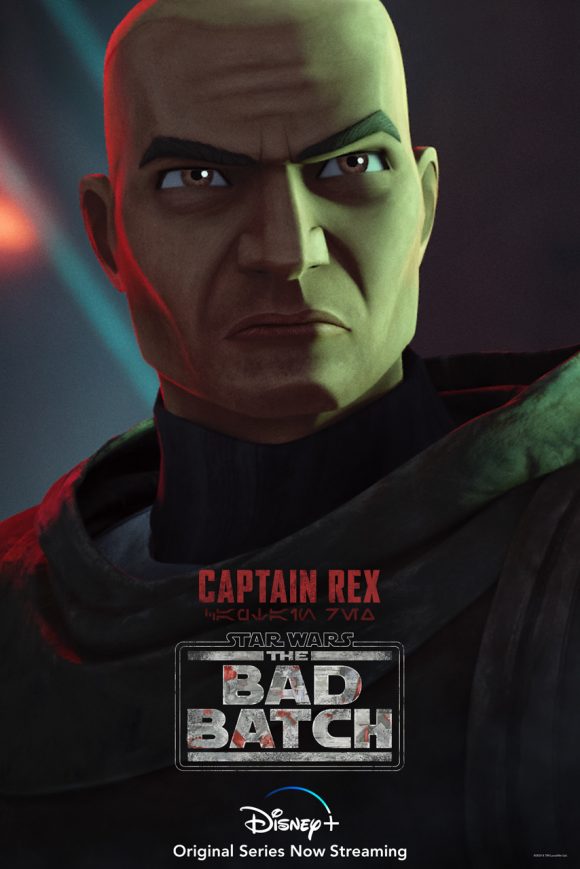 Les bons soldats suivent les ordres. L'épisode 7 de Star Wars : The Bad Batch est disponible en streaming dès maintenant sur #DisneyPlus. pic.twitter.com/gtj5vGZub3

— Disney+ FR (@DisneyPlusFR) June 11, 2021
————————————————–

————————————————–
La série Star Wars : The Bad Batch est diffusée chaque vendredi sur Disney+, avec Dee Bradley Baker (Hunter / Echo / Tech / Wrecker / Crosshair), Ming-Na Wen (Fennec Shand), Stephen Stanton (Amiral Wilhuff Tarkin) et Andrew Kishino (Saw Gerrera).