Cela ressemble à la première bande annonce de Hawkeye, mais ce n'est pas tout à fait la première bande annonce de Hawkeye… De toute façon, l'information principale de ce spot TV XXL est ailleurs : pour son lancement le 24 novembre, Disney+ mettra exceptionnellement en ligne deux épisodes de la série ! Une décision attendue, dans la mesure où cela permettra au show Marvel Studios de ne pas empiéter sur la diffusion de The Book of Boba Fett, qui débutera le 29 décembre. A ce propos, préférez-vous le modèle un épisode lors du lancement (Disney+) ou le modèle trois épisodes lors du lancement (HBO Max) ?
[Synopsis extrait des comics] Clint Barton – alias le héros autodidacte Hawkeye – se bat pour la justice ! Avec l'ex-Young Avenger Kate Bishop à ses côtés, il veut faire ses preuves comme l'un des héros les plus puissants de la Terre ! Le S.H.I.E.L.D. recrute Clint pour intercepter des preuves incriminantes – avant qu'il ne devienne l'homme le plus recherché au monde. Vous ne croirez pas ce qu'il y a sur l'Enregistrement ! Et d'abord, qu'est-ce que le Code Vagabond ?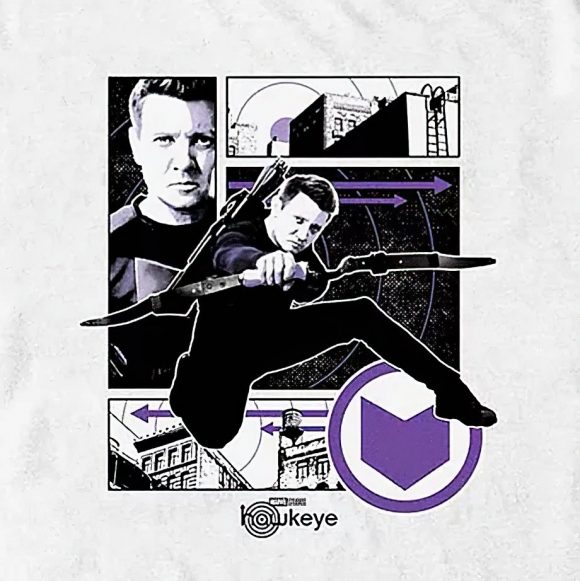 ﹡﹡﹡﹡﹡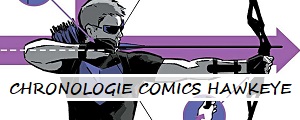 ﹡﹡﹡﹡﹡
La série Hawkeye sera diffusée à partir du 24 novembre 2021 sur la plateforme Disney+, avec Jeremy Renner (Clint Barton/Hawkeye) et Hailee Steinfeld (Kate Bishop), Vera Farmiga (Eleanor Bishop), Fra Fee (Kazimierz 'Kazi' Kazimierczak/le Clown), Tony Dalton (Jack Dusquesne/Swordsman), Alaqua Cox (Maya Lopez/Echo), Zahn McClarnon (Willie 'Crazy Horse' Lincoln) et Florence Pugh (Yelena Belova/Black Widow).