Décidément, un certain Hayden Christensen va être particulièrement bien entouré… Après Rosario Dawson, Natasha Liu Bordizzo et Ivanna Sakhno, c'est au tour de Mary Elizabteh Winstead (10 Cloverfield Lane, Scott Pilgrim) de rejoindre le casting de la série Ahsoka ! Comme le veut la tradition chez Lucasfilm, son rôle n'a pas encore été dévoilé et c'est une telle surprise qu'on se demande *vraiment* qui elle incarnera. Une Inquisitrice, une Chiss ou même la Fille de Mortis ? Les paris sont ouverts. Au passage, on signalera que la Huntress de Birds of Prey partage la vie d'Ewan McGregor. La galaxie est petite !
Après avoir fait ses débuts tant attendus en live action dans The Mandalorian, l'histoire d'Ahsoka Tano, écrite par Dave Filoni, se poursuivra dans une mini-série ayant pour vedette Rosario Dawson et produite par Dave Filoni et Jon Favreau.
Mary Elizabeth Winstead Joins Rosario Dawson in 'Ahsoka' (Exclusive) https://t.co/ZXwCTFsDyD

— The Hollywood Reporter (@THR) January 21, 2022
﹡﹡﹡﹡﹡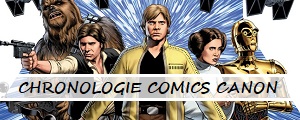 ﹡﹡﹡﹡﹡
La série Ahsoka sera diffusée en 2023 (?) sur Disney+, avec Rosario Dawson (Ahsoka Tano), Natasha Liu Bordizzo (Sabine Wren), Hayden Christensen (Anakin Skywalker/Dark Vador) et Ivanna Sakhno.