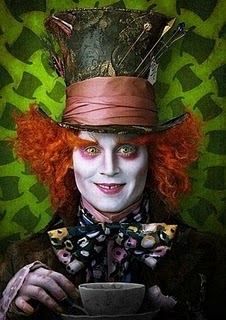 Demain, dans la nuit aura lieu
la finale du Super Bowl
: 100 millions de téléspectateurs à la clef, une source de public que les studios ne peuvent ignorer ! Pour les grandes majors hollywoodiennes, c'est donc la soirée idéale pour faire la promotion de leurs prochains blockbusters. Mais contrairement aux dernières années (un effet de la crise ?),
les spots ne sont malheureusement pas très nombreux, et le buzz quasi inexistant puisque ces courtes bandes-annonces sont déjà, pour la plupart, en ligne. MISE A JOUR :
Comme annoncé, voici le reste des TV Spots diffusés lors du Super Bowl : Alice au pays des merveilles et Prince of Persia. Cette année, la finale a battue tous les records d'audience US : 106.5 millions de téléspectateurs. C'est les annonceurs qui doivent être contents !
Disney veut faire de Prince of Persia une nouvelle franchise à la Pirates des Caraïbes et ça se voit. Quant à Alice, vivement la séance en IMAX 3D, ça va dépoter… Pour finir, un sondage réaliser sur le site américain Movieticket.com, avec cette question : quels spots vous rappelez-vous avoir vu lors des publicités ? Voici la réponse, qui est sans appel, Alice marque les esprits !
1. Alice in Wonderland (81%)
2. Robin Hood (67%)
3. Shutter Island (63%)
4. The Wolfman (63%)
5. Prince of Persia: The Sands of Time (56%)
6. The Last Airbender (28%)
7. The Back-up Plan (23%)
——————————————-
Pour commencer, le studio Paramount, qui, à défaut d'Iron Man II, présente le Spot le plus intéressant, puisqu'il concerne un film qui n'avait pour l'instant qu'un teaser : Le dernier maître de l'air de M. Night Shyamalan. L'histoire est classique, une sorte d'élu, le jeune Aang, un Avatar (si, si !) pour reprendre les termes de la série animée originale, doit lutter contre la nation du Feu, qui veut détruire celle de l'Air, de la Terre et de l'Eau, il est le gardien de l'équilibre. Les combats entre les quatre éléments promettent !
Toujours chez Paramount, Shutter Island de Martin Scorsesse (avec Leonardo DiCaprio). Rien de bien nouveau…
Chez Universal maintenant, la promo de Robin des Bois se poursuit. Une nouvelle vision du mythe, avec le duo de Gladiator, Russel Crow et Ridley Scott. Après un premier teaser mou du genoux, pui une nouvelle bande-annonce efficace, ce Spot redonne complètement confiance dans ce film. La conversion en 3D du film a été annoncée, mais pourtant, aucune mention à la fin du spot. Bizarre.
Enfin, toujours chez Universal, un Spot pour The Wolfman, qui sort dans une semaine à peine !
Les seuls Spots encore non dévoilés sont ceux de Disney (Prince of Persia, Alicie au pays des merveilles), et celui de Sony, pour Bounty Hunter (une comédie avec Gerard Butler et Jennifer Aniston).