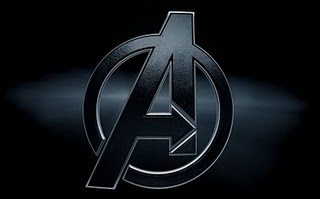 La sortie de
The Avengers (Les Vengeurs)
est encore lointaine (le 2 mai 2012), mais Marvel occupe déjà le terrain, comme l'a montré
la présentation du casting du film lors du Comic Con
. Un grand moment, précédé par la diffusion d'un premier teaser ! Une courte bande-annonce, avec Nick Fury (Samuel L. Jackson) déclamant un texte, et, pour seule image, le logo de l'équipe de superhéros la plus puissante de la Terre… Aujourd'hui, en ce mois d'août très calme en news,
la bande annonce de The Avengers est enfin en ligne
!
Et puis vint un jour différent de tous les autres où les surhumains les plus puissants du monde s'unirent pour lutter contre une menace commune ! Ce jour-là, naquit une équipe, créée pour affronter des adversaires trop démesurés pour un super-héros isolé.
Ce jour-là naquirent… LES VENGEURS !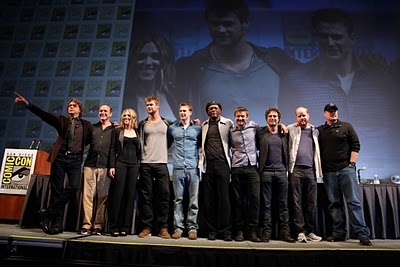 Iron Man (Robert Downey Jr.), Captain America (Chris Evans), Hulk (Mark Ruffalo), Thor (Chris Hemsworth), Oeil-de-Faucon (Jeremy Renner), Nick Fury (Samuel L. Jackson), la Veuve Noire (Scarlett Johansson)… ensemble dans le même film, The Avengers, réalisé par Joss Whedon. Comme on dit du côté d'Inception : The Dream is real !