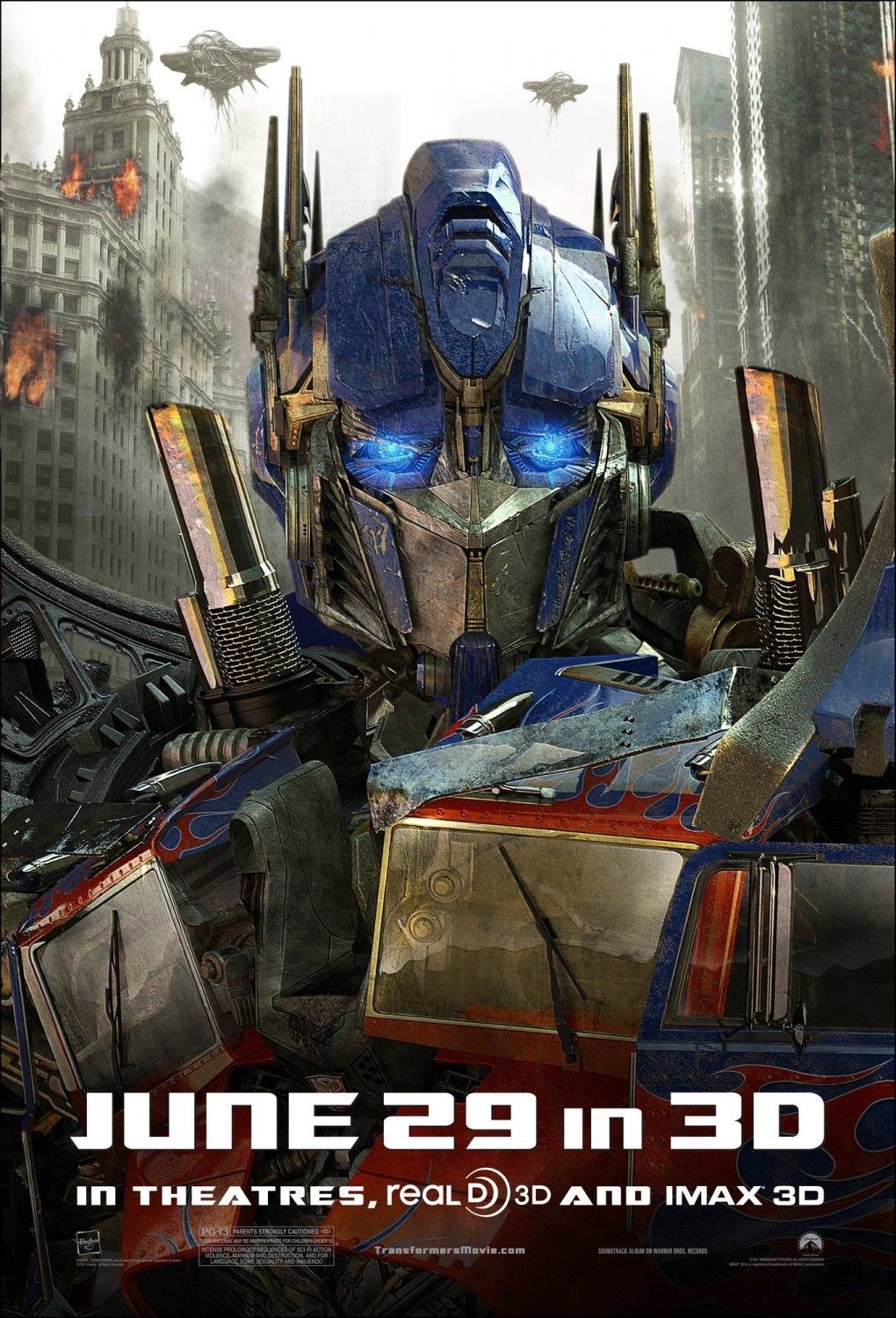 Dans précisément 24 heures, la plupart d'entre vous sera sans doute plongée en pleine bataille pour le contrôle de Chicago.
Transformers 3 – La Face cachée de la Lune
débarque demain soir sur les écrans français, à travers plusieurs dizaines d'avants-première sur tout le territoire… De l'autre côté de l'Atlantique, décalage horaire oblige, les américains découvriront le film vers 3 heures du matin, heure française. A seulement un jour de la sortie, la
Paramount
inonde de spots les programmes télévisés, et propose même
une nouvelle courte bande an
nonce, agrémentée d'une musique techno-rock efficace. Du Bay-xplosion dans toute sa splendeur !
Je voudrais rapidement revenir sur ma
critique du film
, postée hier : oui, je suis très enthousiaste. A l'inverse d'autres sites, je n'ai pas abordé de loin l'actualité de
Transformers
, pour m'en intéresser uniquement lors de la diffusion d'un nouveau
trailer
, ou lors de sa sortie sur les écrans. Si j'ai consacré 60 articles ou brèves sur le film, c'est parce que j'adore cet univers, tout simplement. En entrant dans la salle, jeudi dernier, ce n'était pas une séance de plus. J'aime et j'attends ce type de films (
Marvel, DC, Transformers
, ceux de J.J. Abrams, ceux de Snyder…) et quand je les aime, je suis aux anges.
C'est le cas avec Transformers 3.
D'où mon enthousiasme. Idem pour
X-Men First Class
ou
Thor
. Beaucoup moins pour
Pirates des Caraïbes 4
. J'ai été un « défenseur » acharné de
Sucker Punch
, et je serai heureux de défendre avec autant de passion
Transfomers 3 : on peut prendre un énorme plaisir à regarder deux fois

The Tree of life

de Terrence Malick, tout en prenant son pied devant des robots géants transformables !