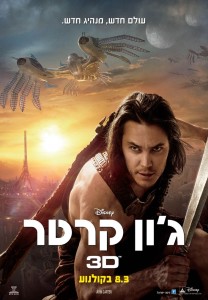 Noyé entre le spot TV de The Avengers et la bande annonce de The Amazing Spiderman, le spot spécial Super Bowl de John Carter semble avoir été complètement boudé. Voici donc le lien pour ceux qui voudraient procéder à une séance de rattrapage. A un mois de la sortie du film d'Andrew Stanton, qu'avons-nous en magasin ? Quelques images du tournage, qui me permettent de vous préciser que celui-ci a débuté il y a plus de deux ans. Mettez-vous un instant à la place de Taylor Kitsch, à qui l'on demandera de se rappeler ce qu'il a fait en février 2010… Ce délai s'explique bien entendu par la charge énorme d'effets spéciaux à concevoir en post-production.
Le regret du jour : l'un des derniers spots TV évoque le fait que la Terre pourrait se retrouver en danger, si John Carter ne protège pas Mars. Il aurait fallu dès le départ insister sur cette menace qui pèse sur la Terre, même si ce n'est qu'au détour d'une phrase, car j'ai l'impression que le public se fiche un peu du sort de Barsoom… Cela aurait créé un sentiment de proximité, qui aurait atténué le côté aventure lointaine et exotique qui n'a aucune prise sur notre monde.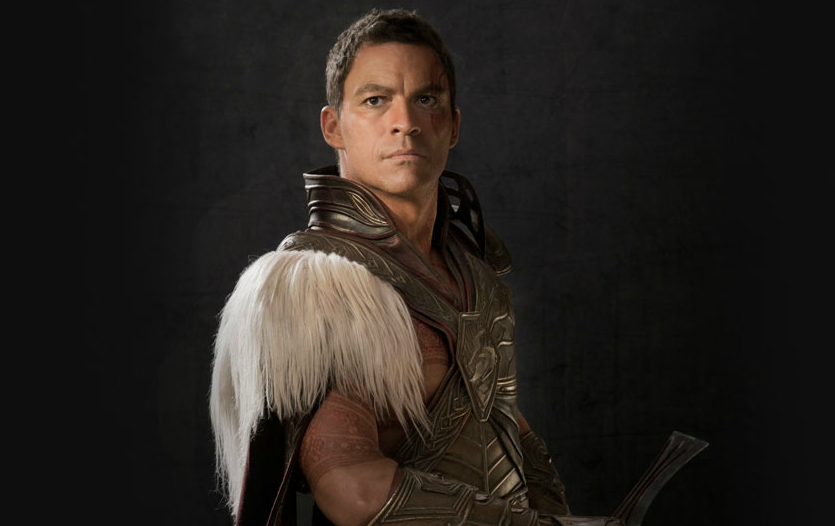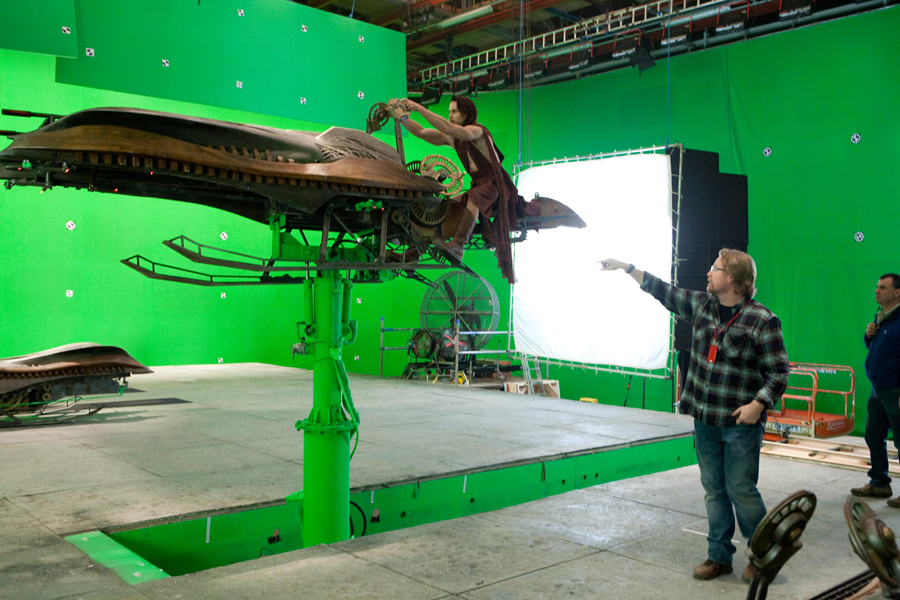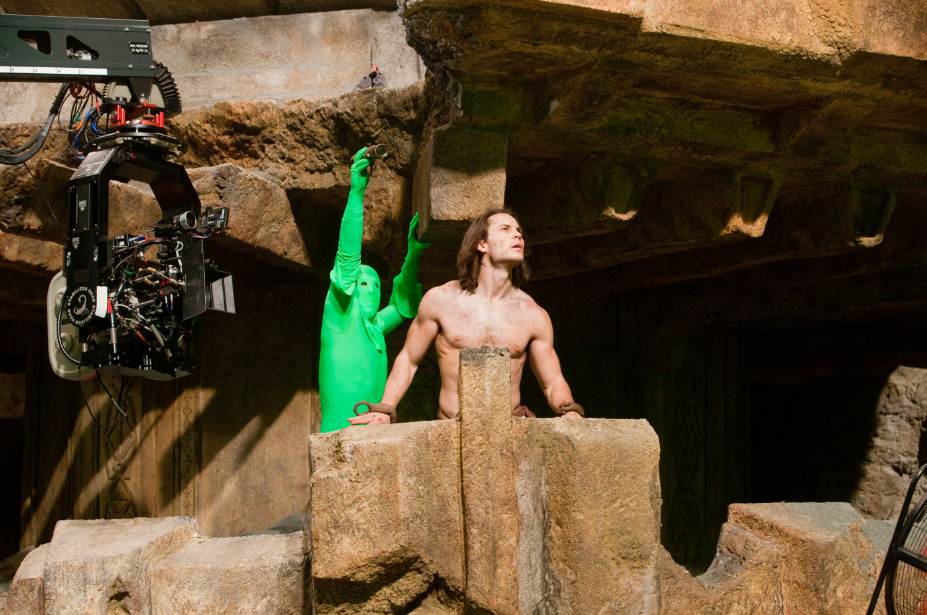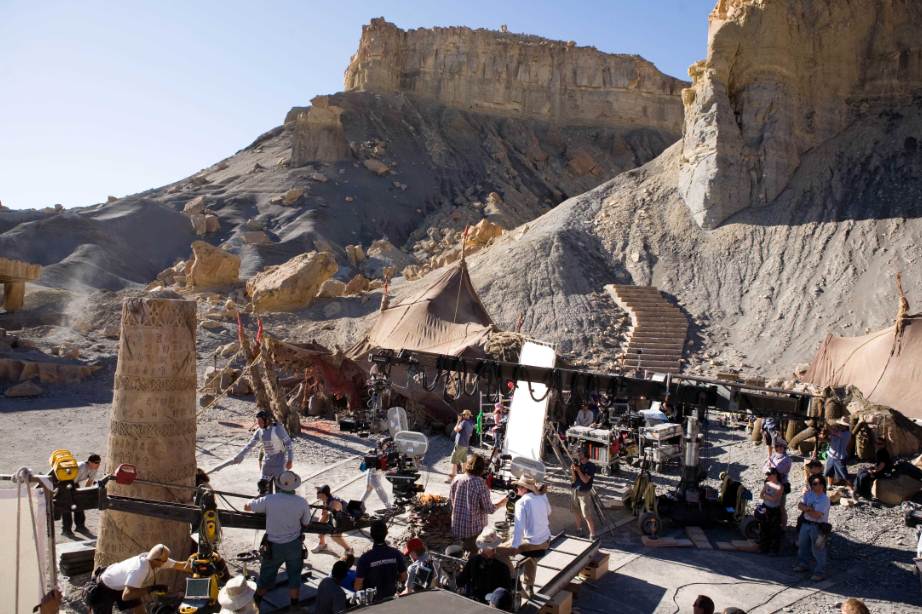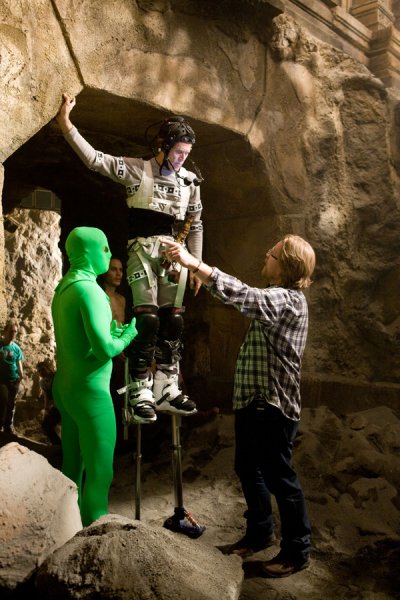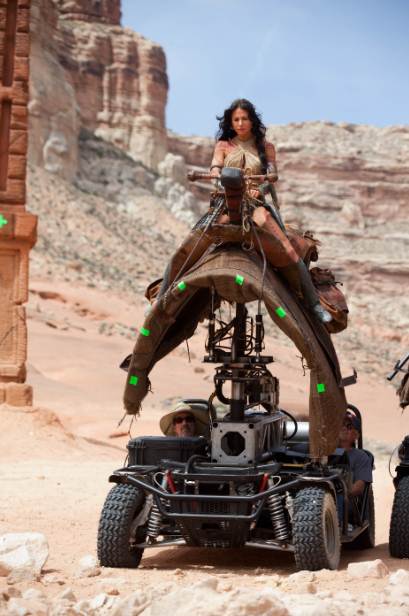 Le film John Carter sort en France le 7 mars 2012, avec Taylor Kitsch (John Carter), Lynn Collins (Dejah Thoris), Willem Dafoe (Tars Tarkas), James Purefoy (Kantos Kan), Dominic West (Sab Than), Mark Strong (Matai Shang), Bryan Cranston (Colonel Powell), Daryl Sabara (Edgar Rice Burroughs), Ciaran Hinds (Tardos Mors), et Thomas Haden Church (Tal Hajus).