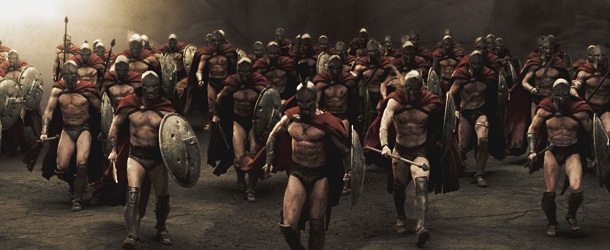 Et voici… la première photo de 300 – Rise of an Empire. Rien d'incroyable mais cela permet au moins de faire le point sur le tournage, forcément ultra-secret puisqu'intégralement sur fonds verts. C'est l'acteur Jack O'Connell qui a posté ce cliché sur son compte Twitter. O'Connell (Skins) se glissera dans les sandales de Callisto, un adolescent qui souhaite marcher dans les pas de son père en devenant soldat. Avec – à la louche – un demi-million de Perses aux portes de la Grèce, son vœu risque d'être rapidement exaucé !
Le tournage de 300 – Rise of an Empire a donc débuté… en juillet. Oui, je suis le premier surpris. Au centre de la photo, si vous avez de bons yeux, vous pouvez reconnaître Sullivan Stapleton, la « star » du film, qui incarne le Général Thémistocle. La barbe, les muscles, une absence de popularité équivalente : voici notre nouveau Gerard Butler/Léonidas, sauf que cette fois-ci, nous sommes dans le camp des Athéniens… Croisons les doigts pour que le film soit aussi épique et bon que 300 !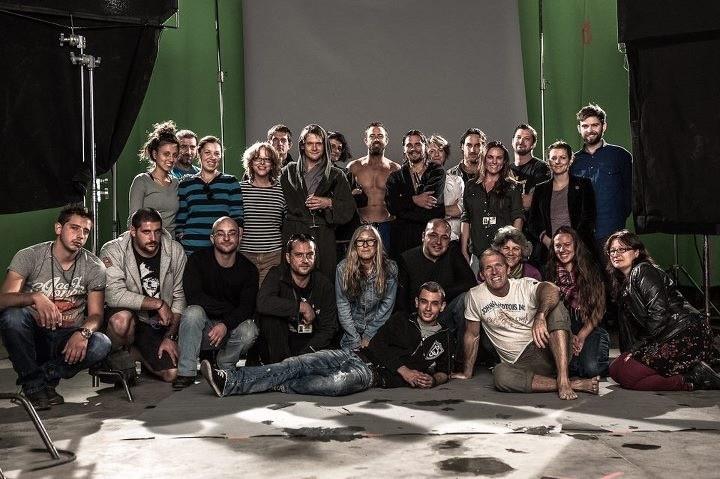 300 – Rise of an Empire de Noam Murro sort le 2 août 2013 aux Etats-Unis, avec Sullivan Stapleton (Général Thémistocle), Eva Green (Artémisia), Jack O'Connell (Calisto), Callan Mulvey (Scyllias) et Rodrigo Santoro (Xerxès).