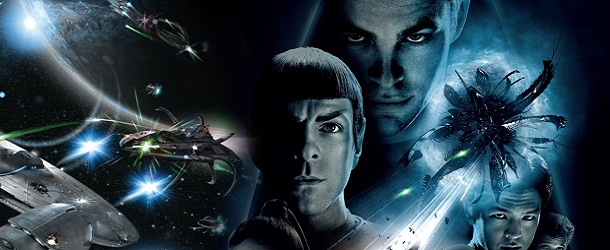 C'est presque devenu une tradition… Le prologue de The Dark Knight avant Je suis une légende, 6 minutes de The Dark Knight Rises avant Mission : Impossible – Protocole Fantôme, et aujourd'hui… les 9 premières minutes de Star Trek Into Darkness en IMAX 3D avant les séances du Hobbit. On se souvient que l'année dernière, la scène d'ouverture du dernier Batman n'avait pas été diffusée dans les salles IMAX françaises. La faute à Christopher Nolan, qui ne souhaitait projeter le prologue que dans des salles utilisant des copies 70 mm (or, le parc français est 100% numérique).
Heureusement pour nous, J.J. Abrams ne semble pas avoir le même problème de conscience. Nous devrions donc avoir une petite surprise avant nos séances du Hobbit, à partir du 12 décembre. Pour ceux qui ne pourront pas faire le déplacement dans une salle IMAX, il faudra se contenter des versions pirates… En 2007, le prologue de The Dark Knight avait bien été projeté au Gaumont Disney Village. Il n'y a donc pas de raison pour que Star Trek Into Darkness ignore la France. Et si J.J. Abrams respecte une autre tradition, ce prologue devrait être accompagné de la première bande annonce du film !
L'Enterprise reprend le chemin des étoiles le 12 juin 2013, avec à son bord Kirk (Chris Pine), Spock (Zachary Quinto), Uhura (Zoe Saldana), Scotty (Simon Pegg), Sulu (John Cho) et Leonard McCoy (Karl Urban) ainsi que les comédiens Peter Weller, Noel Clarke, Benedict Cumberbatch et Alice Eve.