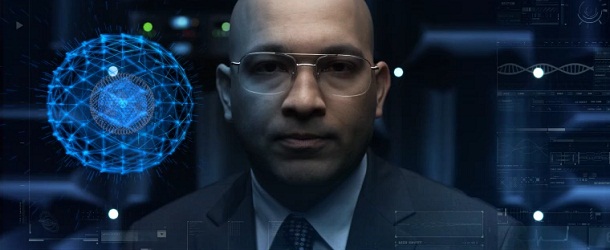 L'Agent Coulson est mort, vive l'Agent… Sitwell ! Comme vous le savez, Captain America : The Winter Soldier est décrit comme un thriller politique dans lequel le S.H.I.E.L.D. aura un grand rôle à jouer. Après Nick Fury (Samuel L. Jackson), Black Widow (Scarlett Johansson) et Maria Hill (Cobie Smulders), c'est donc au tour de Maximiliano Hernandez de rejoindre l'aventure. Maximiliano qui ? Son nom ne vous dit peut-être rien, mais le blockbuster des frères Russo constituera pourtant sa cinquième participation à l'Univers Cinématographique Marvel.
Depuis Thor, Maximiliano Hernandez incarne l'Agent Jasper Sitwell, l'adjoint de l'Agent Phil Coulson. Outre Thor et The Avengers, nous avons pu le voir dans les courts métrages The Consultant et Item 47. Sur Twitter (messages effacés depuis), l'acteur révèle que son rôle sera « plus important » qu'avant, dans une histoire « plus sombre », riche en rebondissements. Il ajoute que « beaucoup de secrets de l'Univers Cinématographique Marvel seront révélés »… Quels secrets ? Des idées ? On devrait en savoir plus dès le mois prochain, avec le début du tournage…
Captain America 2 – The Winter Soldier sort en France le 16 avril 2014 avec Chris Evans (Steve Rogers/Captain America), Sebastian Stan (Bucky Barnes/le Soldat de l'Hiver), Emily VanCamp (Sharon Carter ?), Scarlett Johansson (Natasha Romanoff/Black Widow), Anthony Mackie (Sam Wilson/Le Faucon), Frank Grillo (Brock Rumlow/Crossbones), Samuel L. Jackson (Nick Fury) et Cobie Smulders (Maria Hill).