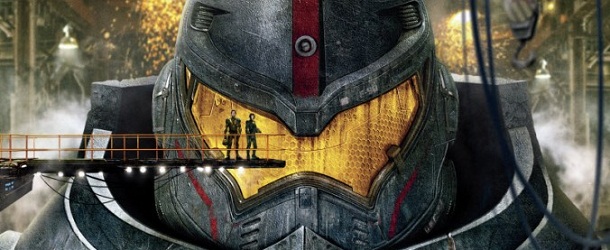 Je ne sais pas vous, mais je ne suis guère optimiste concernant Pacific Rim (du point de vue du succès au box office)… J'ai comme l'impression que le film sortira dans une grande indifférence, exception faite bien sûr du milieu « geeko-del-toro-mechano-aficionado » qui se précipitera dessus. Ce qui ne pèse pas lourd. Pour aider un peu à faire le buzz, voici… la bande annonce de Pacific Rim en version suédée !
Les auteurs de la vidéo sont bien connus, puisqu'ils ont déjà réalisé des parodies de The Avengers, The Dark Knight Rises et Iron Man 3. Manifestement, cette bande annonce artisanale a demandé beaucoup plus de temps et de moyens. Michel Gondry serait fier d'eux : chaque plan est reconstitué avec minutie et imagination (les Kaiju et les Jaegers sont excellents !). A découvrir en « version simple » et en « version comparée »…
Pacific Rim de Guillermo del Toro sort le 17 juillet 2013 en France, avec Charlie Hunnam (Raleigh Antrobus), Idris Elba (Stacker Pentecost), Ron Perlman (Hannibal Chow), Charlie Day (Newt Gotlieb), Rinko Kikuchi (Mako Mori) et Robert Maillet (Aleksis Kaldanovsky).