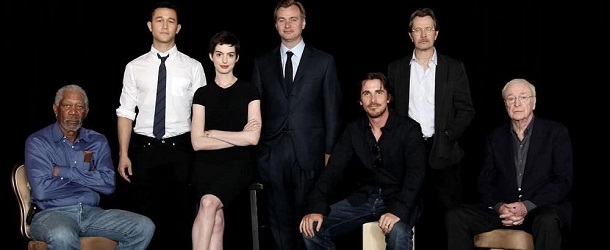 C'est l'information la moins surprenante de la semaine, Anne Hathaway est sur le point de rejoindre le casting d'Interstellar, le nouveau film de Christopher Nolan. D'après le site Deadline, la signature du contrat est imminente. Vous le savez, la « Nolan Family », c'est pour la vie… Après avoir incarné Selina Kyle/Catwoman dans The Dark Knight Rises, il semblait donc évident que l'actrice oscarisée des Misérables allait retrouver le réalisateur d'Inception.
Anne Hathaway donnera la réplique à Matthew McConaughey, le héros de ce blockbuster. Interstellar nous emmènera faire un « voyage interstellaire héroïque qui repousse les limites de nos connaissances scientifiques actuelles ». Hathaway est la première tête d'affiche de la trilogie The Dark Knight à rejoindre l'aventure, mais elle n'est sûrement pas la dernière… Qui voudriez-vous revoir devant la caméra de Nolan ? Joseph Gordon-Levitt ? Cillian Murphy ? Michael Caine ?
Interstellar est réalisé par Christopher Nolan et sortira en France le 5 novembre 2014, avec Matthew McConaughey (Cooper).