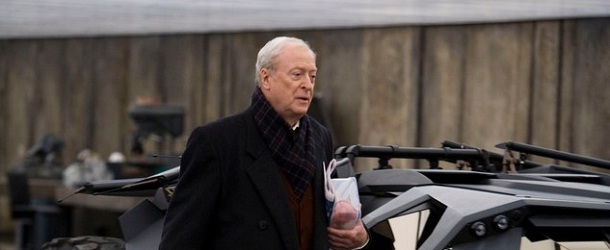 Quelle surprise, bis. Le site Deadline révèle aujourd'hui que Michael Caine a rejoint le casting d'Interstellar, le nouveau projet SF de Christopher Nolan. Un mois après Anne 'Catwoman' Hathaway, c'est donc au tour d'Alfred d'embarquer dans ce « voyage interstellaire héroïque qui repousse les limites de nos connaissances scientifiques actuelles ». Faisons les comptes : Interstellar marque la sixième collaboration du duo Caine/Nolan, après Batman Begins, Le Prestige, The Dark Knight, Inception et The Dark Knight Rises.
Enfin, histoire d'injecter un peu de sang neuf, Christopher Nolan envisagerait d'engager Jessica Chastain. Si les discussions aboutissent, l'actrice pourrait décrocher – en terme d'importance – le troisième rôle du film. Depuis The Tree of Life, Take Shelter et Zero Dark Thirty, les studios se disputent la star. L'année dernière, elle était déjà la favorite pour incarner Maya Hansen dans Iron Man 3. Suite à une incompatibilité d'emploi du temps, le rôle de la scientifique avait été finalement confié à Rebecca Hall. 

[Les Toiles Héroïques est actuellement victime d'importants problèmes techniques. Si vous êtes programmeur ou développeur et que vous avez un peu de temps, n'hésitez pas à vous manifester ICI ! Merci.]
Interstellar est réalisé par Christopher Nolan et sortira en France le 5 novembre 2014, avec Matthew McConaughey (Cooper), Anne Hathaway et Michael Caine.