Michael Fassbender avec des lunettes noires et un manteau sombre… Bienvenue dans les années 70 ! Le magazine anglais Empire vient de dévoiler une sympathique image de tournage d'X-Men : Days of Future Past, légèrement gâchée par Bryan Singer (une anomalie temporelle et vestimentaire). Qu'on se le dise, même avec des chemises et des lunettes improbables, nos mutants ont toujours la classe !
Les X-Men envoient Wolverine dans le passé pour changer un événement historique majeur, qui pourrait impacter mondialement humains et mutants. La plus grosse production X-Men, par Bryan Singer, au casting vertigineux. Le film réunira pour la première fois les acteurs des premiers X-Men et ceux de la nouvelle génération.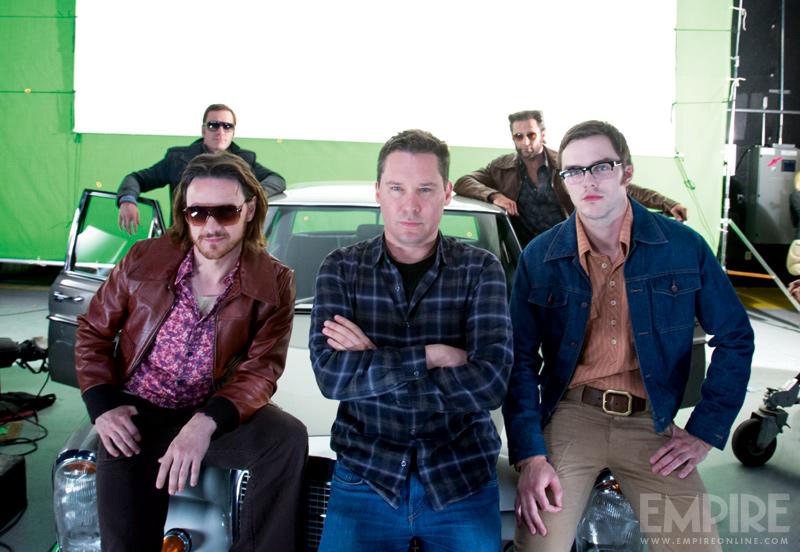 X-Men – Days of Future Past sort en France le 21 mai 2014, avec James McAvoy (Charles Xavier/Professeur X), Michael Fassbender (Erik Lehnsherr/Magnéto), Hugh Jackman (Logan/Wolverine), Jennifer Lawrence (Raven Darkhölme/Mystique), Ellen Page (Kitty Pryde), Nicholas Hoult (Henry McCoy/le Fauve), Patrick Stewart (Professeur X « vieux »), Ian McKellen (Magnéto « vieux ») et Omar Sy (Bishop).