Sweet Christmas, la nouvelle bande annonce de Luke Cage débarque demain, trois semaines après le teaser de la Comic-Con ! Pour annoncer la chose, Netflix a mis en ligne un nouveau poster. Cette histoire de t-shirt troué s'annonce comme le running gag de la série. Au passage, on connait le titre des quatre premiers épisodes de la saison : 'Moment of Truth', 'Code of the Streets', 'Who's Gonna Take the Weight ?' et 'Step in the Arena'.
Après qu'une expérience scientifique sabotée lui a donné une force exceptionnelle et une peau indestructible, Luke Cage se fond dans le Harlem contemporain où il tente de reconstruire sa vie. Mais bientôt, le fugitif doit sortir de l'ombre et livrer un combat impitoyable pour le cœur de New York, sa ville, mais surtout contre un passé qu'il croyait avoir enterré.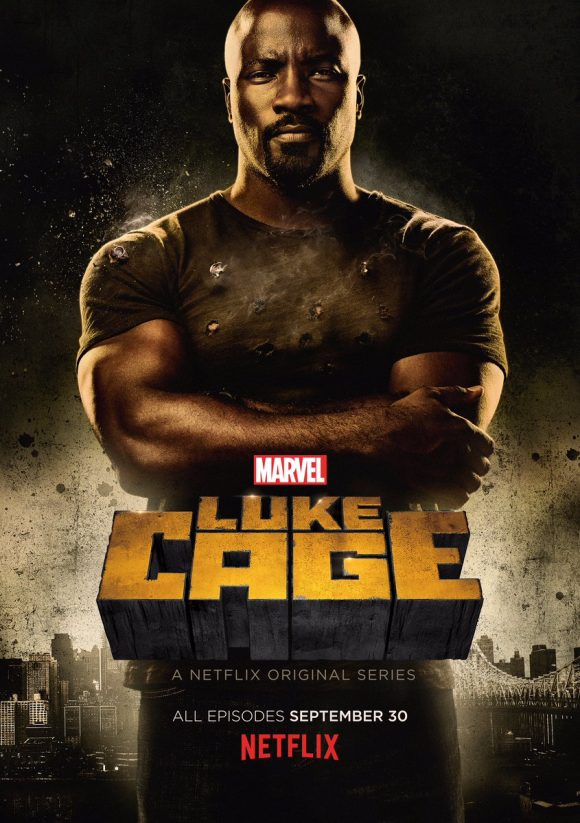 La série Luke Cage sera mise en ligne le 30 septembre 2016 sur Netflix (VF et VOST), avec Mike Colter (Luke Cage), Mahershala Ali (Cornell 'Cottonmouth' Stokes), Alfre Woodard (Mariah Dillard), Simone Missick (Misty Knight), Theo Rossi (Shades), Frank Whaley (Rafael Scarfe) et Rosario Dawson (Claire Temple).