« The CW a une nouvelle héroïne »… Voici le poster de la saison 2 de Supergirl, la série super-héroïque qui déménage (au sens premier du terme, de la chaîne CBS à la chaîne The CW) ! Une fois n'est pas coutume, Kara Zor-El prend la pose les pieds sur terre, et non dans les airs. Ce visuel évite ainsi les foudres de Photoshop, le super-vilain préféré des séries à petit budget !
Kara a quitté la sécurité du poste d'assistante de Cat Grant afin de comprendre ce qu'elle veut vraiment faire, tandis qu'en tant que Supergirl, elle continue de travailler avec le DEO, protégeant les citoyens de National City, tout en cherchant des renseignements sur Jeremiah et Cadmus. Chemin faisant, elle va faire équipe avec Superman pour battre de nouveaux vilains, alors qu'elle cherche à équilibrer sa vie personnelle avec sa vie de super-héroïne.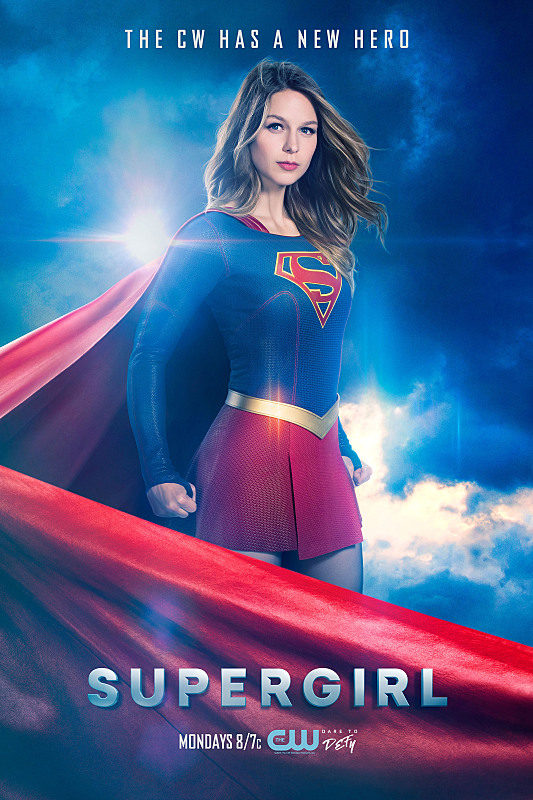 La série Supergirl revient le lundi 10 octobre 2016 sur la chaîne The CW, avec Melissa Benoist (Kara Danvers/Supergirl), Calista Flockhart (Cat Grant), Chyler Leigh (Alex Danvers), Mehcad Brooks (James Olsen), David Harewood (Hank Henshaw), Jeremy Jordan (Winslow 'Winn' Schott), Dean Cain (Dr Jeremiah Danvers) et Helen Slater (Dr Eliza Danvers).