Après cinq blockbusters pétaradants, la franchise Transformers tourne la page avec Bumblebee et poursuit son opération de reconquête des fans et du public. Et c'est décidemment bien engagé. Bumblebee est décrit par son réalisateur, Travis Knight (Kubo et l'armure magique), comme une origin story. Nous verrons Cybertron. Les Decepticons du film sont des Triple Changers, une catégorie de Transformers qui a deux modes alternatifs. L'avion de chasse visible dans la bande annonce n'est pas Starscream, mais Blitzwing. Optimus Prime est présent, sous forme holographique, dans le montage présenté au public. John Cena reste John Cena (voir son entrée ci-dessous). Le panel s'achève par une question du public choisie au hasard… Peter Cullen – la voix historique d'Optimus Prime – demande ce qu'il faut faire pour avoir son propre spin-off ! Beau moment.
1987. Alors qu'il est en fuite, Bumblebee trouve refuge dans la décharge d'une petite ville balnéaire de Californie. Charlie, à l'aube de ses 18 ans, cherche sa voie. Elle fait la connaissance de Bumblebee ; blessé par ses multiples combats, il est presque détruit. Quand Charlie réussit à lui redonner vie, elle se rend vite compte qu'il ne s'agit pas d'une 'Coccinelle' jaune ordinaire…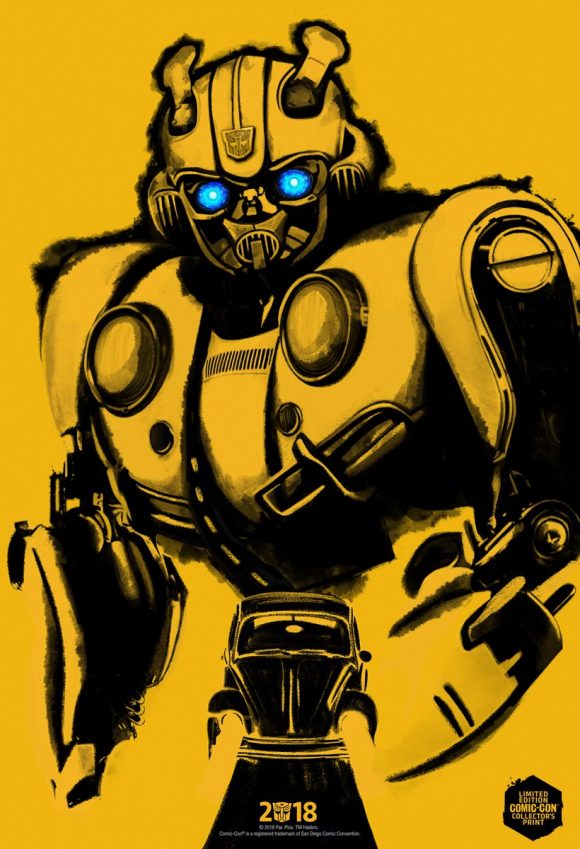 ——————————————————————–
If only every #SDCC panel can start this way: The #Bumblebee panel opens with Stan Bush singing "You've Got The Touch." #SDCC pic.twitter.com/pVA2u5y4s8

— ErikDavis (@ErikDavis) 21 juillet 2018
And John Cena makes a very John Cena entrance into Hall H#SDCC #BumbleBee pic.twitter.com/TdWSLhpdgk

— ErikDavis (@ErikDavis) 21 juillet 2018
The #BumbleBee panel ends with Peter Cullen asking about getting his own Optimus Prime movie. #SDCC pic.twitter.com/MNexmwHTsq

— ErikDavis (@ErikDavis) 21 juillet 2018
——————————————————————–
——————————————————————–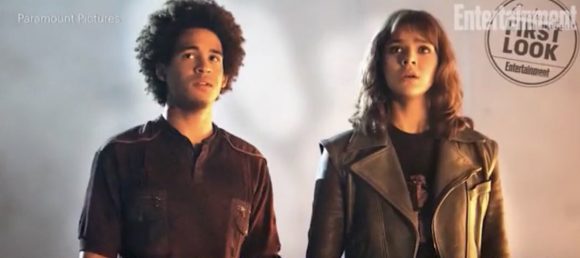 ——————————————————————–
Bumblebee est réalisé par Travis Knight et sort en France le 26 décembre 2018, avec Hailee Steinfeld (Charlie Watson), John Cena (Agent Burns), Jorge Lendeborg Jr., Rachel Crow, Pamela Adlon, Jason Drucker (Otis), Abby Quinn, Grace Dzienny, Ricardo Hoyos, Kenneth Choi et Stephen Schneider.