Qui dit ouverture des préventes aux Etats-Unis dit nouvelle vidéo… Et pour le coup, la featurette du jour est digne d'intérêt puisqu'elle se concentre sur le 'nouveau' look de Bumblebee et compagnie, inspiré des jouets Transformers de la Generation 1 (1984-1992). Nouveau réalisateur, nouveau design… La révolution opérée par ce spin-off se traduit aussi par sa durée : 1 heure et 54 minutes. C'est bien évidemment le film le plus court de la saga (ancien record : Transformers avec 2 heures et 23 minutes). Nous sommes bien loin de Transformers : L'âge de l'extinction (2 heures et 45 minutes) !
1987. Alors qu'il est en fuite, Bumblebee trouve refuge dans la décharge d'une petite ville balnéaire de Californie. Charlie, à l'aube de ses 18 ans, cherche sa voie. Elle fait la connaissance de Bumblebee ; blessé par ses multiples combats, il est presque détruit. Quand Charlie réussit à lui redonner vie, elle se rend vite compte qu'il ne s'agit pas d'une 'Coccinelle' jaune ordinaire…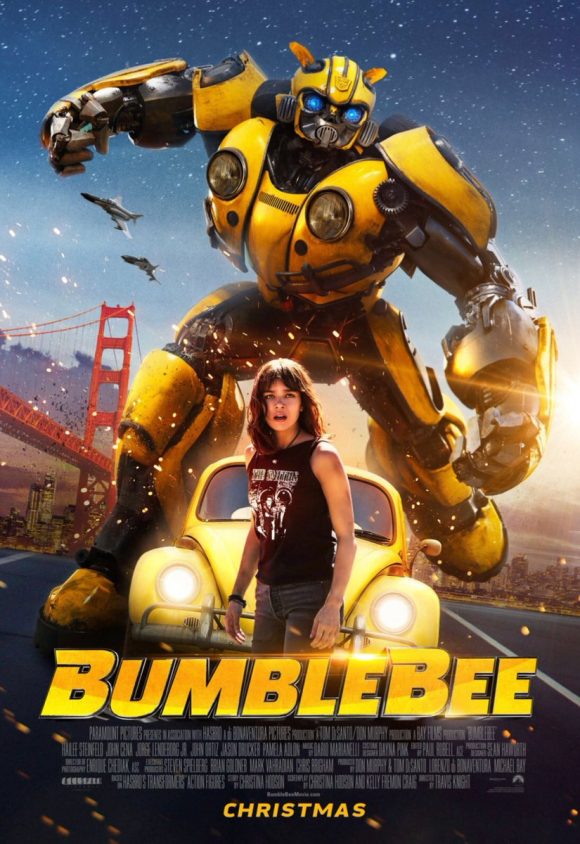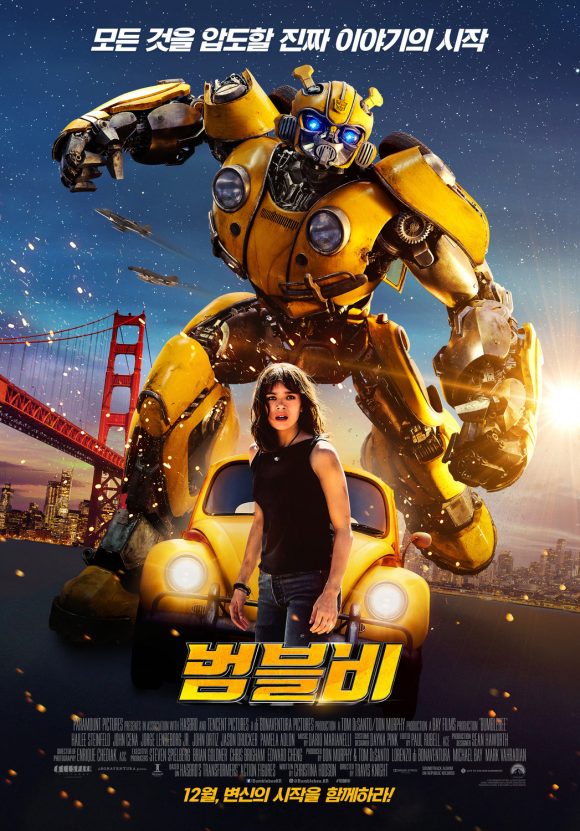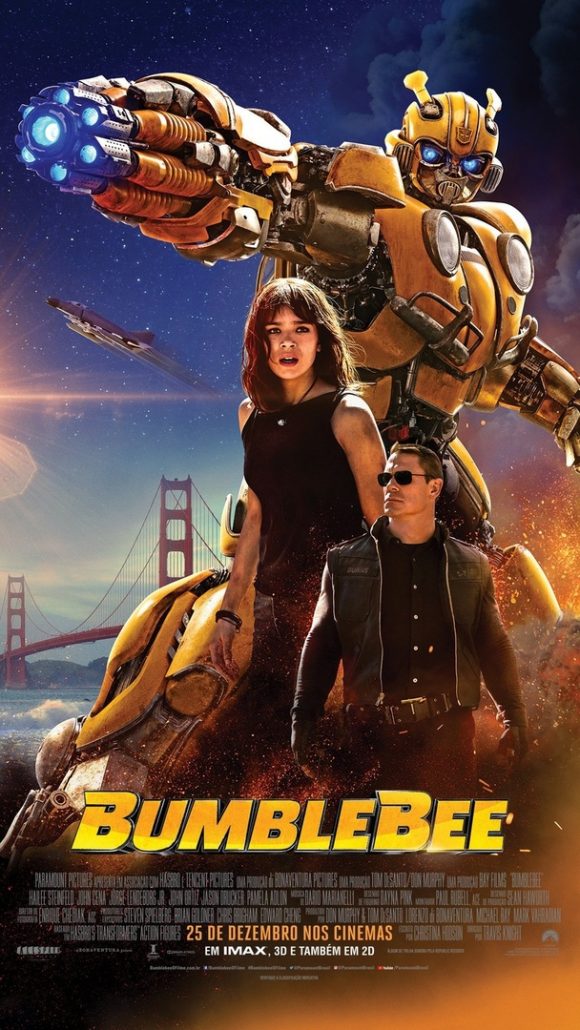 Get your tickets now to see @HaileeSteinfeld in #BumblebeeMovie, in theatres December 21. See it first with special early access screenings on December 8! Tickets: https://t.co/8LEFIIbhqe pic.twitter.com/tJzgA3hjce

— Bumblebee (@bumblebeemovie) 27 novembre 2018
Bumblebee est réalisé par Travis Knight et sort en France le 26 décembre 2018, avec Hailee Steinfeld (Charlie Watson), John Cena (Agent Burns), Jorge Lendeborg Jr., Rachel Crow, Pamela Adlon, Jason Drucker (Otis), Abby Quinn, Grace Dzienny, Ricardo Hoyos, Kenneth Choi et Stephen Schneider.