Pour bien débuter la semaine, voici un nouvel aperçu du blockbuster le plus démoniaque de 2019, Hellboy (via Empire) ! Techniquement, on peut même dire qu'il s'agit de la première image officielle issue du film. On écoute le réalisateur Neil Marshall (Game of Thrones, The Descent), un spécialiste des productions classées R : « L'idée a toujours été 'En cas de doute, retournons à la source.' Certains trucs sont assez dingues [dans les comics]. Plus violents et plus sanglants. Nous ne faisions pas ce film avec des menottes. »
[Synopsis extrait des comics.] Au plus profond de l'Angleterre, les anciens géants se réveillent. Il est temps pour la Grande Battue, ancestrale compagnie de traqueurs de monstres, de partir en chasse. Sur invitation, Hellboy se joint à la curée… pour bientôt devenir lui-même gibier. Trahi par la meute, il est jeté en pâture à la Reine de Sang. Pour la vaincre, Hellboy devra-t-il se résoudre à endosser son héritage démoniaque ?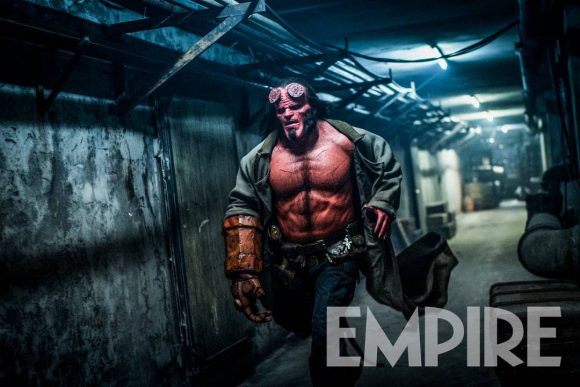 Hellboy est réalisé par Neil Marshall et sort aux États-Unis le 12 avril 2019, avec David Harbour (Hellboy), Milla Jovovich (Nimue/la Reine de Sang), Sasha Lane (Alice Monaghan), Daniel Dae Kim (Major Ben Daimio), Penelope Mitchell (Ganeida) et Ian McShane (Professeur Trevor 'Broom' Bruttenholm).