Jour-J pour la sortie de la version longue de Spider-Man : Far From Home aux Etats-Unis… Le blockbuster arachnéen est visible dans 3162 cinémas ce week-end, soit une hausse 2154 cinémas (+213.7%) ; là où la 'ressortie' d'Avengers : Endgame ne concernait que 2025 cinémas, ce qui représentait une hausse de 1040 cinémas (+105.6%). Il faut dire que l'expansion de Spidey est limitée dans le temps (une semaine) et se déroule pendant une période de l'année traditionnellement morte en terme de box office (le week-end précédant la rentrée). Au programme, il y a donc quatre minutes additionnelles d'une séquence d'action inédite, c'est-à-dire le court métrage 'Peter's To-Do List', où Peter Parker règle quelques petites choses avant de partir en vacances… Chez nous, ce sera bien sûr à retrouver dans les bonus du Blu-ray (précommande) !
Peter Parker est de retour dans Spider-Man : Far From Home, le prochain chapitre de la série Spider-Man : Homecoming ! Notre sympathique super-héros de quartier décide de rejoindre ses meilleurs amis – Ned, MJ et le reste du groupe – pour des vacances en Europe. Cependant, le projet de Peter de laisser ses activités super-héroïques derrière lui pendant quelques semaines est rapidement contrecarré quand il accepte à contrecœur d'aider Nick Fury à découvrir le mystère qui se cache derrière plusieurs attaques de créatures élémentales, qui ravagent le continent !
Celebrate the long weekend with the #SpiderManFarFromHome extended cut, in theaters everywhere including IMAX and additional large format: https://t.co/j3KGVNaIuj 🕷️ pic.twitter.com/9ZlJ6Cu2oS

— Sony Pictures (@SonyPictures) August 29, 2019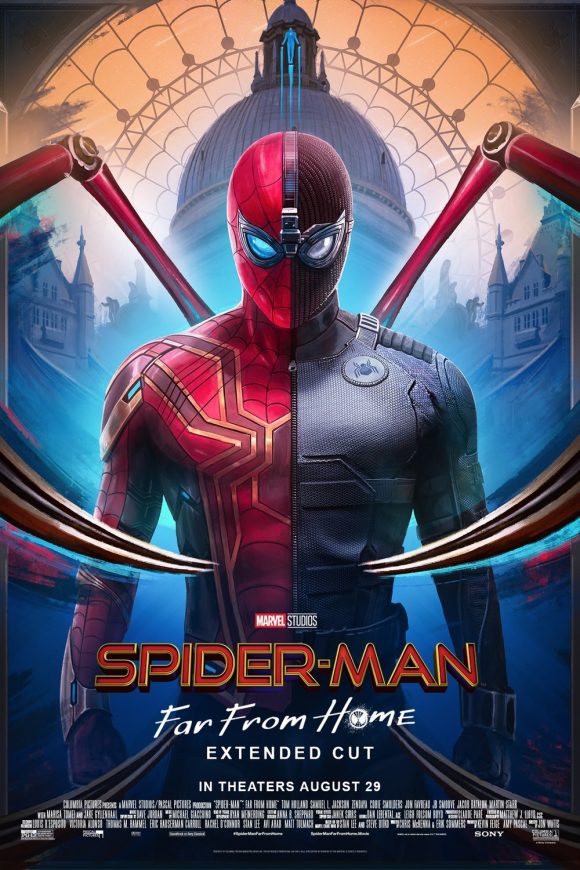 Spider-Man : Far From Home de Jon Watts est sorti en France le 3 juillet 2019, avec Tom Holland (Peter Parker/Spider-Man), Marisa Tomei (Tante May), Jacob Batalon (Ned), Zendaya (Michelle), Jake Gyllenhaal (Quentin Beck/Mysterio), Numan Acar (Dimitri), Samuel L. Jackson (Nick Fury), Cobie Smulders (Maria Hill) et J.B. Smoove (M. Dell).